ABOUT CROSS COUNTRY CAR SHIPPING
Shipping your car across the country is a stressful process. You've got a lot to think about—from getting your car ready, to pick up day, to the final dropoff. Whether you're shipping your daily driver or a rare or exotic car, you expect a seamless process.
Cross Country Car Shipping has provided dedicated vehicle shipping services for over 25 years. We've shipped to every U.S., including territories and more. Whatever your auto shipping needs are, our company can meet and exceed your expectations.
That's the Cross Country Car Shipping promise, and it's something we take seriously.
MEET THE MAN HIMSELF
Mike has spent over 35 years in the logistics industry. He started out as a truck driver and has spent the better part of his career building Cross Country Car Shipping into one of the largest auto shippers in the country.
Mike believes in loyalty, quality, and providing value through every stage of the journey. Even today, he still believes in those core values.

THE CROSS COUNTRY CAR SHIPPING STORY
It all started with a dream to provide better service—to win over customers with an unwavering commitment to quality. 
Our founder Mike knew the auto shipping industry was competitive, but he knew that he could do better. From the very beginning, he sought to provide a quality experience that offered value and consistency to each and every one of our clients.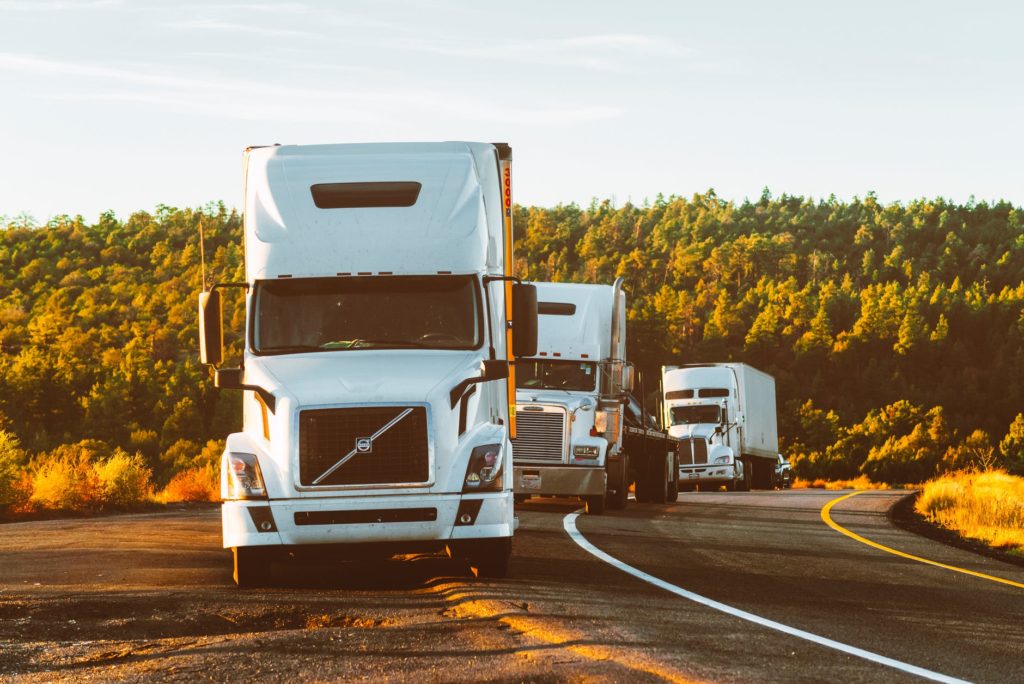 We believe the customer is always right, and that most problems stem from a lack of understanding. That's why we go out of our way to explain our process, how we will ship your vehicle, and anything else we feel you need to know.
You're never left in the dark when you work with us. Our team is always a phone call away and ready to help you however we can.

WE DON'T COMPROMISE ON OUR VALUES
This company was started on the idea that cross country car shipping can be easy. Your vehicles are important to you and they are just as important to us.

QUALITY OVER QUANTITY
The auto shipping industry is a numbers game for many companies. That's not how we operate. Quality is something that we prioritize in every shipment we make. We believe in the customer experience, and that means delivering your car in the right condition, on time, and doing everything we can to make you happy.

ALWAYS PROVIDE VALUE
The auto shipping process is full of rules and regulations. We don't expect you to know all of them—that's our job. But we do want you to understand the different steps and how they work. Our team is always here to assist you with whatever questions and concerns you may have.

ON-TIME AND ON-BUDGET
You never have to worry about your service agreement changing at random. We honor the original price we quoted you at, regardless of what factors may change during the shipment. You already have enough to worry about during a big shipment or move, so you can rest easy knowing you're vehicle is in good hands.

WHAT KIND OF SHIPPING SERVICES DO WE OFFER?
Cross County Car Shipping is a full-service auto relocation service, currently operating in every state in the U.S. We specialize in coast-to-coast, cross country and long-distance car shipping. 
We even offer vehicle shipping services for transport trucks, motorcycles, RVs, vans, construction equipment, boats, jets skis, electric vehicles, and more!
Our company can get your vehicle from point A to point B anywhere in the U.S. We also offer international vehicle shipping services. 
Looking for an international vehicle shipping quote?
Contact a member of our team today.

OUR AUTO SHIPPING CLIENTS INCLUDE
We offer vehicle shipping services for residential and commercial clients. Our past clients include:
Business Professionals.

Keep your projects on schedule with dedicated vehicle shipping services. We work with small, medium, and large businesses that need to ship vehicles around the country.

Local Government Agencies.

Is your agency looking to pursue a large project or initiative that requires specialized equipment? We can help you ship your vehicles to anywhere in the U.S.

Active Duty Military.

Are you relocating for a new post? We can simplify the process by helping you ship your vehicle and belongings to your new location.

Corporate Offices.

Relocate your heavy machinery, company vehicles, and other equipment with a reliable service provider. We can get your essential equipment delivered on time and on budget.

Families.

Are you moving to another state or across the country? Cross Country Car Shipping can make this a stress-free process, so you can focus on getting settled in at your new location.

Individuals.

Why drive your car across the country? Don't pile thousands of miles onto your car. Let our team take care of that for you.

Car Rental Companies.

Does your company need to relocate its fleet of vehicles? We have worked with many of the largest car rental companies in the U.S.

Auto Dealerships.

Are you looking to replenish your inventory of vehicles? Get your inventory of vehicles shipped to your dealership as quickly and cheaply as possible. 
We love working with new clients, experiencing new challenges, and developing creative solutions to whatever problems we face. Our team thrives on meeting these challenges head-on because your success is our success.

WHAT CAN WE OFFER YOU?
Door-to-Door Pick-Up and Delivery
No two schedules are the same. Our team will work with you to arrange a pick-up and delivery method that works best for you.

Enhanced Insurance
You can't predict the weather and unforeseen accidents. All of our shipments come with standard insurance to keep your vehicle protected.

Flexible Shipping Options
Ship any type of vehicle. We have trucks that are capable of shipping family cars, trucks, heavy equipment, and other larger vehicles.

Best Service in the Business
No one can compete with our exceptional quality of service. Your business is more than just a shipment to us. We treat every customer like they are our first.

Price Match Guarantee
Are you shopping around for quotes? You find a better price from one of our competitors and we'll beat it without question.

Cross Country or International
Get your vehicle shipped anywhere in the world. We offer domestic and international auto shipping to most countries.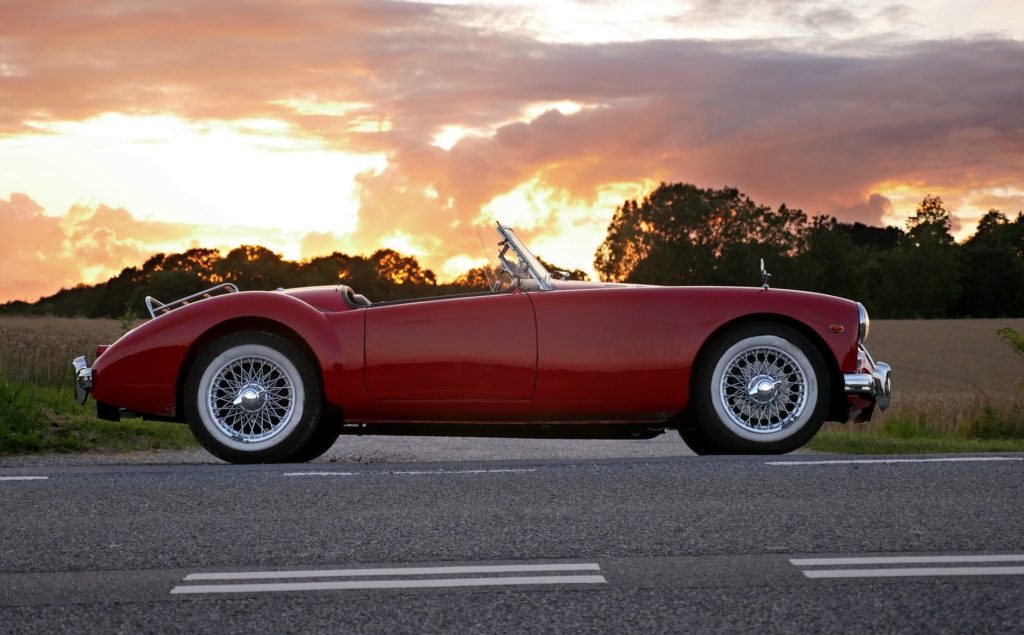 WHY CROSS COUNTRY SHIPPING?
Shipping services for individuals, families, and businesses

Reliable domestic and international shipping

Our customers love us

All carriers are licensed, bonded, and insured

Ultimate transparency

Receive a FREE, no-obligation quote
READY TO SHIP YOUR VEHICLE?
The vehicle shipping process is easier for everyone involved when you know what to expect. We recommend you consider the following questions before getting started:
Are you shipping a rare, exotic, or valuable vehicle?

While our insurance policy will cover most damage, you may wish to purchase an additional policy to protect valuable vehicles.

Is your car ready for shipping?

You must take the time to clean out personal belongings, leave your gas tank near ¼, and ensure that everything is safe and secure for shipment.

Are you using open-air or enclosed shipping? Open-air shipping is cheaper than enclosed shipping as each load is shared. However, enclosed shipping will keep your vehicle protected from the elements, rock chips, and other hazards.
Where will my car get picked up at? You can drop your car off at a designated shipping point or request that we pick it up for you. The total price you pay will vary depending on which method you choose.
Where will my car get dropped off at? You can elect to have your car dropped off at a major terminal or request that we deliver it to a specific location. Prices vary depending on which option you choose.
Do you offer last minute shipping? We try our best to accommodate our customers. Last-minute bookings are available, but they tend to be more expensive.
What do I need to do? Nothing. We handle the entire shipping process for you. We only require that you deliver and pick-up your vehicle if you select terminal-to-terminal shipping.
Please get in touch with a member of our team to receive a personalized, no-obligation car shipping quote for the services you need. Please have your pick-up date, location, type of vehicle, and any other supporting information ready.
Do you need help understanding the process? We are here to help. Please contact our customer service team if you have a specific question or would like to learn more about our services.
The Cross Country Car Shipping team looks forward to serving you.