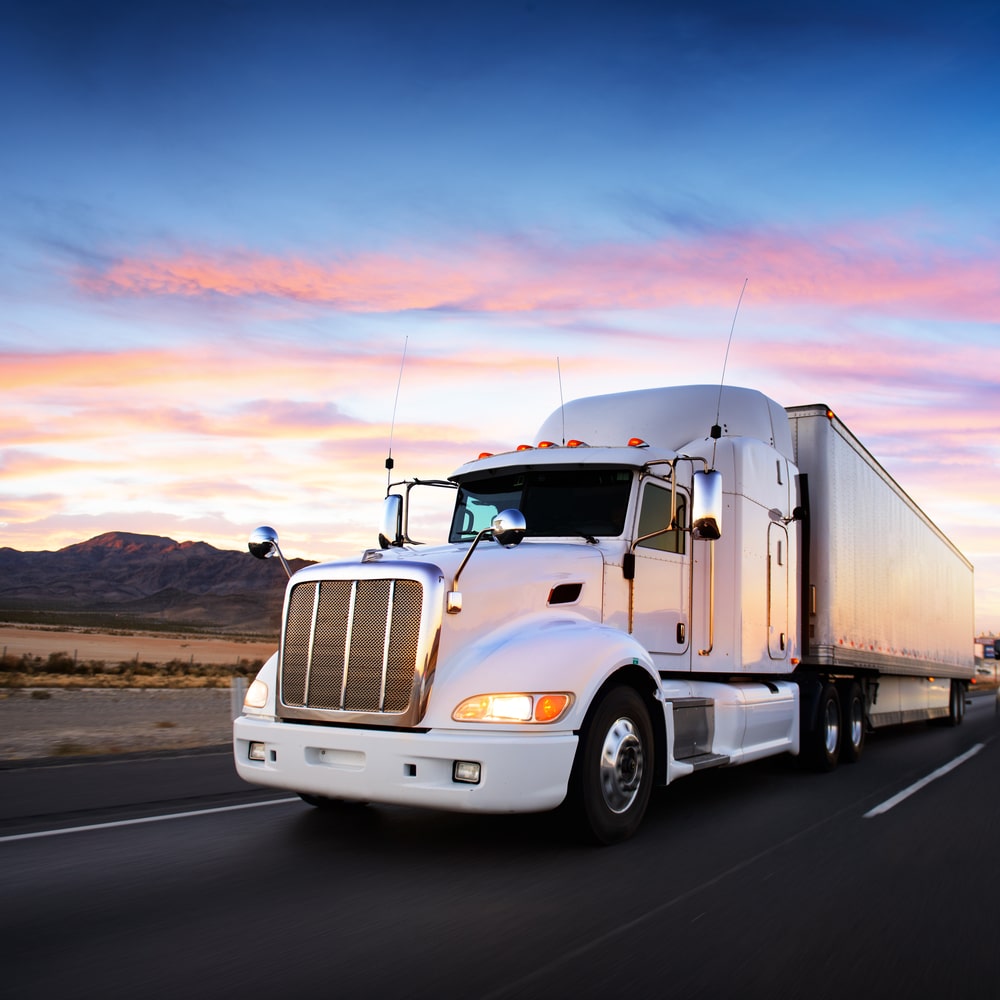 Auto Shipping Services In Alabama
Alabama, with its stunning landscapes, bustling urban centers, and thriving automotive culture, often calls for reliable auto shipping services. Whether you're relocating to the Yellowhammer State, purchasing a vehicle from afar, or needing to transport your car for any reason, finding the right auto shipping solution is paramount.
When it comes to auto shipping in Alabama, you're presented with various options and considerations. From selecting the most suitable transport method and route to choosing a reputable car shipping company, there are key factors to keep in mind to ensure a smooth and stress-free experience.
In this comprehensive guide, we'll explore the intricacies of auto shipping services in Alabama. We'll delve into the factors that influence car shipping costs, the best practices for securing a car shipping quote, and how to plan for long-distance car transport to or from the state. Additionally, we'll provide insights into the most popular car shipping routes within Alabama and highlight the importance of careful vehicle preparation.
Whether you're an Alabama resident seeking to relocate within the state or an auto enthusiast looking to transport your prized vehicle to or from Alabama, our guide will serve as your trusted resource for all things related to auto shipping services in this picturesque region.
Find Auto Transport Services in Alabama
Cross Country Car Shipping offers the perfect solution for your vehicle and freight shipping needs in Alabama. Our dedicated team, located in Alabama, is committed to providing top-notch services throughout the state. Count on us for smooth, reliable, and secure transportation, earning the trust of countless satisfied clients in the area. Your vehicle's journey begins right here.
Our Company
Cross Country Car Shipping specializes in Alabama and is dedicated to providing outstanding car shipping services, drawing upon extensive industry knowledge. Our team consists of highly skilled professionals with a profound understanding of safe and efficient vehicle and freight transportation. We place customer satisfaction and service excellence at the forefront, and our unwavering commitment to these principles has solidified our position as the preferred service provider in Alabama.
Get Our Services
Cross Country Car Shipping takes immense pride in providing a comprehensive range of tailored services to meet various transportation requirements in Alabama.
Alabama Car Shipping Services
Rely on our comprehensive car shipping services in Alabama for punctual and seamless vehicle transportation, guaranteeing the preservation of your vehicle's pristine condition from the moment we pick it up until we deliver it. With our extensive expertise and robust logistical network, we expertly navigate Alabama's transportation routes. Whether you own a compact car or an SUV, we accommodate all vehicle types, offering convenient door-to-door service to ensure your peace of mind.
Motorcycle Transport Services
Motorcycle enthusiasts in Alabama can trust our dedicated shipping services, which provide a secure and reliable solution for transporting their cherished two-wheeled companion. We have specialized equipment and extensive expertise in motorcycle transportation, serving both classic and modern bikes. Our primary focus remains on ensuring the safety and on-time delivery of your motorcycle, and we take immense pride in achieving this goal with the highest level of care and diligence.
Enclosed Car Shipping Services
Dedicated to placing safety first, Cross Country Car Shipping provides secure enclosed transportation services in Alabama, guaranteeing the safeguarding of your vehicle from external elements throughout its voyage. Our fleet of well-maintained enclosed carriers is purpose-built to protect high-value or classic vehicles, offering comprehensive defense against adverse weather conditions, debris, and potential hazards. You can have peace of mind knowing that we treat each vehicle with meticulous care, considering them as if they were our own.
Alabama RV Shipping
When it comes to RV shipping services in Alabama, our team is well-prepared to tackle the intricacies involved in transporting these sizable vehicles. Whether you possess a compact travel trailer or a roomy motorhome, we possess the expertise and resources to ensure a secure voyage. We comprehend the distinct challenges linked to RV shipping and are ready to adeptly address them, instilling confidence in you throughout the entirety of the transportation process.
Boat Shipping Alabama
Count on our expert boat shipping services in Alabama to guarantee the secure and effective transportation of your watercraft. Whether you possess a personal watercraft or a larger yacht, we manage your boat with the utmost care and professionalism. Rest assured, we offer comprehensive insurance coverage to guarantee the safe delivery of your boat to its designated destination.
Alabama Freight Shipping Services
Tailored to cater to the distinct requirements of individuals and businesses, our freight shipping services in Alabama are perfectly suited for transporting oversized, heavy, or substantial items. Whether you're relocating palletized goods, construction materials, or industrial cargo, we possess the necessary resources and expertise to efficiently handle every facet. Irrespective of your particular freight shipping needs in Alabama, we stand fully prepared to provide customized solutions that precisely match your demands.
Reliable Alabama International Car Shipping Services
Count on our international car shipping company in Alabama for seamless vehicle transfers during international moves. We manage all transportation procedures, oversee customs paperwork, and coordinate foreign delivery logistics to guarantee a trouble-free process. Our primary objective is to simplify international shipping, providing you with peace of mind throughout the entire process.
Heavy Equipment Hauling in Alabama
Prioritizing safety, we adeptly manage the transportation of large machinery and equipment in Alabama, guaranteeing a smooth and secure journey. Whether it's construction, agricultural, or industrial machinery, our dedicated carriers and skilled experts ensure safe and efficient transport. You can trust that your heavy equipment will arrive on time and in excellent condition, providing you with peace of mind.
For reliable car shipping and comprehensive transportation solutions in Alabama, don't hesitate to reach out to Cross Country Car Shipping today. Contact our team, and we are fully equipped to address all your vehicle and freight transport requirements with enthusiasm.
How Does Alabama Auto Transport Work?
Al car shipping services in Alabama are designed to provide individuals and businesses with a convenient and efficient way to move vehicles from one location to another. Whether you're relocating to Alabama, purchasing a vehicle from out of state, or needing to transport a car for any reason, understanding how auto transport works can help you make informed decisions. Here's a brief overview of the process:
Booking and Scheduling: The process typically begins with booking your auto transport service. You'll need to provide details about your vehicle, including its make, model, and dimensions, as well as the pickup and delivery locations and desired dates.
Vehicle Pickup: On the scheduled pickup date, a carrier or transport truck will arrive at the specified location to load your vehicle securely. Depending on your preferences and the service you choose, you may opt for open or enclosed transport.
Transportation: Once loaded, your vehicle will be transported to its destination. During this phase, it's essential to choose a reputable auto transport company that prioritizes safety and employs experienced drivers.
Tracking and Updates: Many auto transport companies provide tracking services, allowing you to monitor the progress of your vehicle's journey. You can also expect periodic updates from the carrier.
Delivery: Upon arrival at the destination, your vehicle will be unloaded and inspected for any potential damage. It's essential to thoroughly examine your vehicle to ensure it arrives in the same condition in which it was loaded.
Finalization and Payment: After successful delivery, you'll finalize the transaction by paying the agreed-upon fee to the auto transport company.
Alabama auto transport services offer a convenient and reliable way to move vehicles, whether you're dealing with a personal move, a vehicle purchase, or any other situation. By choosing a reputable and experienced auto transport provider, you can ensure a smooth and stress-free transportation experience for your vehicle in the heart of the Deep South.
How Much Does Alabama Car Transport Cost?
The cost of transporting a car in Alabama can vary significantly depending on several factors. Understanding these factors can help you estimate and budget for Al car transport services effectively. Here are key factors that influence the cost of car transport in Alabama:
Distance: One of the most significant factors affecting car transport costs is the distance between the pickup and delivery locations. Longer distances typically result in higher costs due to fuel, labor, and time involved.
Vehicle Type: The size, weight, and type of vehicle you need to transport can impact the cost. Compact cars are generally less expensive to transport than larger vehicles like SUVs, trucks, or luxury cars.
Transport Type: There are two primary transport types: open and enclosed. Open transport is more affordable as it allows for multiple vehicles to be transported simultaneously, while enclosed transport provides added protection but is typically more expensive.
Location Accessibility: The ease of access to both pickup and delivery locations can affect pricing. If the locations are in remote or less accessible areas, additional fees may apply.
Seasonal Factors: Seasonality can play a role in car transport costs. Demand for Al auto transport services may fluctuate, impacting pricing. For instance, moving during peak seasons like summer may be more expensive.
Shipping Schedule: The flexibility of your shipping schedule can influence costs. Expedited or rush services usually come at a premium, while booking well in advance may offer cost savings.
Additional Services: Some car transport companies offer additional services like door-to-door delivery, expedited shipping, or top-load placement for added protection. These services can increase the overall cost.
To get an accurate estimate for car transport in Alabama, it's advisable to request quotes from multiple reputable auto transport companies. Be sure to provide all relevant details about your vehicle, pickup, and delivery locations, and any specific requirements you may have. By comparing quotes and considering these factors, you can make an informed decision and budget effectively for your car transport needs in Alabama.
Popular Auto Transport Routes to or From Alabama
Alabama, known for its rich history, diverse landscapes, and thriving industries, is a state that sees a significant flow of vehicles being transported to and from its borders. Whether you're relocating to the Heart of Dixie, purchasing a vehicle from afar, or conducting business that requires vehicle transportation, knowing the popular auto transport routes to and from Alabama is essential. Here are some key routes:
1. Interstate 65 (I-65): As one of the major north-south highways in the United States, I-65 runs through Alabama, connecting cities such as Mobile, Montgomery, and Birmingham. It's a vital corridor for vehicle transport within the state and beyond, extending all the way from the Gulf of Mexico to the Canadian border.
2. Interstate 20 (I-20): Running east-west, I-20 traverses northern Alabama, connecting major cities like Birmingham and Tuscaloosa. It serves as a crucial route for vehicle transport to the eastern and western parts of the country.
3. Interstate 85 (I-85): I-85 runs from the Georgia state line in eastern Alabama, passing through Montgomery and Auburn, and onward to Atlanta, making it a prominent route for vehicles traveling between Alabama and Georgia.
4. Interstate 59 (I-59): I-59 runs north-south through eastern Alabama, connecting Birmingham to cities like Chattanooga, Tennessee, and Hattiesburg, Mississippi, facilitating vehicle transport to and from these areas.
5. U.S. Highway 231 (US-231): This highway runs through central Alabama, connecting cities like Dothan and Montgomery. It's a popular route for both local and long-distance vehicle transport within the state.
6. U.S. Highway 431 (US-431): US-431 travels north-south in eastern Alabama, linking cities like Gadsden and Anniston to major routes such as I-20 and I-59.
These popular auto transport routes are essential arteries for the movement of vehicles to and from Alabama. Whether you're shipping a car, truck, RV, or motorcycle, understanding these routes can help you plan and execute your vehicle transport with efficiency and convenience. When considering auto transport to or from Alabama, it's advisable to work with a reputable car shipping company that is familiar with these routes and can ensure a smooth and secure journey for your vehicle.
Door-to-Door Car Shipping Service in Alabama
When it comes to moving a vehicle to or from Alabama, one of the most convenient options available is door-to-door car shipping service. This service takes the stress and hassle out of transporting your vehicle, offering a seamless and personalized experience that caters to your specific needs.
Here's how door-to-door car shipping works in Alabama:
1. Request a Quote: To get started, you can request a quote from reputable car shipping companies that offer door-to-door service. Provide them with details about your vehicle, pickup location, and destination.
2. Schedule Pickup: Once you've chosen a car shipping provider, they will work with you to schedule a convenient pickup time and location. Whether it's your home, workplace, or another designated spot, the carrier will come to you to retrieve your vehicle.
3. Vehicle Inspection: Before loading your vehicle onto the carrier, a thorough inspection is conducted to document its current condition. This inspection ensures that any pre-existing damages are recorded for reference upon delivery.
4. Secure Transport: Your vehicle is securely loaded onto the transport carrier, whether it's an open carrier for cost-effective transport or an enclosed carrier for added protection.
5. Transit and Tracking: During transit, you can typically track the progress of your vehicle's journey through the car shipping company's tracking system. Regular updates provide peace of mind as you monitor your vehicle's location.
6. On-Time Delivery: When your vehicle reaches its destination, the car shipping company will deliver it to your specified location, whether it's another home, office, or another spot you've designated.
Door-to-door car shipping service in Alabama is highly convenient for a variety of situations, including relocations, vehicle purchases, or any scenario where you need your vehicle transported without the hassle of drop-off and pickup at terminals. It offers a personalized and stress-free experience, allowing you to focus on other aspects of your move or transport needs. When choosing a car shipping company, be sure to select one with a strong reputation for reliability, safety, and excellent customer service to ensure your vehicle arrives at your doorstep in great condition.
Enclosed vs Open Auto Transport
When it comes to transporting your vehicle, one of the critical decisions you'll need to make is whether to opt for enclosed or open auto transport. Each option offers distinct advantages and considerations, making it essential to choose the one that best aligns with your needs and priorities.
Open Auto Transport:
Open auto transport is the more common and cost-effective choice. Here are some key attributes:
Cost-Efficiency: Open carriers can typically accommodate multiple vehicles at once, making them a cost-effective choice for transporting your car.
Visibility: Your vehicle is exposed to the elements during transit, but this also allows for easy visibility, which can be reassuring to many customers.
Availability: Open carriers are readily available, and you'll have a broader selection of carriers and routes to choose from.
Enclosed Auto Transport:
Enclosed auto transport offers additional protection and privacy for your vehicle:
Enhanced Protection: Enclosed carriers shield your vehicle from weather, road debris, and potential damage during transit. This option is particularly appealing for high-value, classic, or luxury vehicles.
Privacy: The enclosed environment offers more privacy, as your vehicle is not exposed to public view during transit.
Specialized Transport: Enclosed carriers are often used for specialty vehicles, including show cars, vintage automobiles, and motorcycles.
Choosing between open and enclosed auto transport depends on various factors:
Vehicle Value: If you have a high-value or collectible vehicle, enclosed transport provides an extra layer of protection.
Weather Considerations: If you're moving through areas with extreme weather conditions, enclosed transport can safeguard your vehicle from exposure.
Budget: Open transport is generally more budget-friendly, while enclosed transport comes at a premium.
Personal Preference: Some individuals simply prefer the added security and privacy of enclosed transport.
Ultimately, the choice between enclosed and open auto transport boils down to your specific needs, budget, and the value you place on your vehicle's protection. Regardless of your choice, it's essential to work with a reputable auto transport company with a track record of safety and reliability to ensure a smooth and secure journey for your vehicle.
Why Should You Choose Our Company " Cross-Country Car Shipping"?
When it comes to entrusting your vehicle to a car shipping company, making the right choice is paramount. Cross-Country Car Shipping stands out as the ideal choice for a multitude of reasons, each emphasizing our commitment to excellence and customer satisfaction.
1. Extensive Expertise: Our team boasts years of experience in the auto transport industry. We have a deep understanding of the intricacies involved in transporting vehicles, whether it's a compact car, a luxury vehicle, or heavy machinery.
2. Comprehensive Services: Cross-Country Car Shipping offers a wide range of services to meet your unique needs. Whether you require open or enclosed transport, door-to-door service, or international shipping, we have you covered.
3. Safety First: We prioritize the safety of your vehicle above all else. Our carriers are equipped with state-of-the-art technology, and our drivers are experienced professionals who adhere to strict safety protocols.
4. Personalized Attention: We understand that each customer's needs are unique. That's why we provide personalized solutions tailored to your specific requirements, ensuring a hassle-free experience.
5. Transparent Pricing: At Cross-Country Car Shipping, we believe in transparent pricing with no hidden fees. You'll receive a comprehensive quote that includes all costs upfront, allowing you to budget effectively.
6. Timely Delivery: We value your time, and we strive for punctuality. Your vehicle will be transported efficiently, and we will keep you informed with regular updates throughout the journey.
7. Customer Satisfaction: Our track record of satisfied customers speaks volumes about our commitment to service excellence. We take pride in our reputation for reliability and professionalism.
8. Eco-Friendly Practices: We're committed to minimizing our environmental impact. Our eco-friendly practices align with responsible transportation and sustainable solutions.
9. Nationwide Coverage: Cross-Country Car Shipping operates nationwide, ensuring that whether you're in the heart of Alabama or anywhere else in the United States, we can accommodate your car shipping needs.
10. Easy Booking Process: We've streamlined the booking process to make it as convenient as possible. You can trust that your car shipping needs will be met with efficiency and ease.
In choosing Cross-Country Car Shipping, you're not just selecting a car shipping company; you're choosing a partner dedicated to the safe, secure, and reliable transportation of your vehicle. Your peace of mind is our priority, and we're here to make your car shipping experience as smooth and stress-free as possible. Choose us, and experience the difference for yourself.
FAQs
How Long Does Auto Transport to/From Alabama Take?
Auto transport to and from Alabama typically takes between 5 to 14 days for long-distance moves within the continental United States. The duration depends on factors like distance, transport type, route, scheduling, and seasonal conditions. Shorter distances within Alabama or neighboring states may be completed in a few days or a week. To ensure a timely arrival, work with a reputable auto transport company that provides clear timelines and updates throughout the process. Proper planning and understanding of these variables can help streamline your vehicle's journey, ensuring it arrives at its destination efficiently and securely.