Shipping Cars Across Country Costs/Prices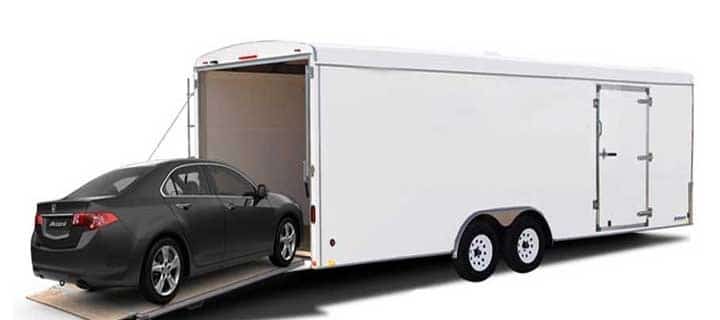 If you need to ship a vehicle across country, you are probably wondering what the total cost would be and what exactly that includes.  Because there are so many variables in any auto transport scenario, it is nearly impossible to come up with a one-size-fits-all-quote.  However, as the vehicle owner with all the details on hand, you can at least come up with a better idea of what to expect.  The following factors are the most common cost-determining variables to help you obtain a better understanding of how the transport process works.
Distance
Although this is the most obvious factor, it also impacts the total price of transport the most.  If you need to ship your vehicle across a city, for example, you can expect to pay far less than you should plan on paying to ship your car across country.  It also stands to reason that if your definition of cross country is straight from a point on the west coast on a direct route to a final destination on the east coast, you will pay less than someone who needs a vehicle shipped from the uppermost north-east point of the US to the southernmost south-west point of the country.  Of course, one thing you may not consider is that even on short distance transport trips, there is usually a minimum cost involved to ensure the driver and broker receive a worthwhile portion for the work put in.  This basically just means that whether you are shipping your car 10 miles or 50 miles, it is very possible you could stand to pay close to the exact same amount despite the distance being different.
Route
Route is also a high impact determination of transport cost, and this is simply because certain routes or locations may be more difficult and require a driver with a different level of expertise.  This also makes a difference if the route is not common and the driver may be taken far out of his way to either pick-up or drop-off your vehicle.  If you think that may apply to your situation, it may be beneficial to offer to drive your vehicle to a different, more common, and easily accessible pick-up point.  Of course, if your vehicle is nonoperational, this may not be an option for you, which brings us to our next point.
Vehicle Condition
Despite the misnomer, this particular variable applies less to the outward appearance of your vehicle, and more to the inner workings.  For example, if your car is completely not functioning, or nonoperational, you can expect a hike in price of transport.  This is simply because most drivers rely on a roll-on/roll-off method of loading and unloading your vehicle, and if it can't be shifted into gear, they will have to explore other methods of loading.
Vehicle Type
This speaks mostly to the year, make, and model, because every individual vehicle has different needs.  It also makes a major difference when looking at the actual vehicle type, such as a standard sedan, a dually pickup truck, a recreational vehicle, or something else entirely.  A lot of the cost determination relies on how much space your vehicle takes up, as well as how much it weighs.  Not all transport companies are equipped to deal with all different types of vehicle, so make sure you are very upfront about what you require.
Your Personal Preferences
Although, you may not be familiar with the auto transport industry, there are certain individuals who have experience and therefore have specific preferences about how they want their transport to go.  For instance, they may prefer that their vehicle is shipped in a closed container, versus an open carrier.  Others may opt for higher levels of insurance than what automatically comes includes in the transport package.  If you think one of these options may benefit you, then by all means, request details, but keep in mind, that many of these additions come at a higher price.
Read Full Article Here
Ship Car to Another State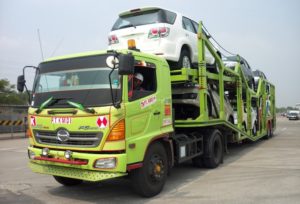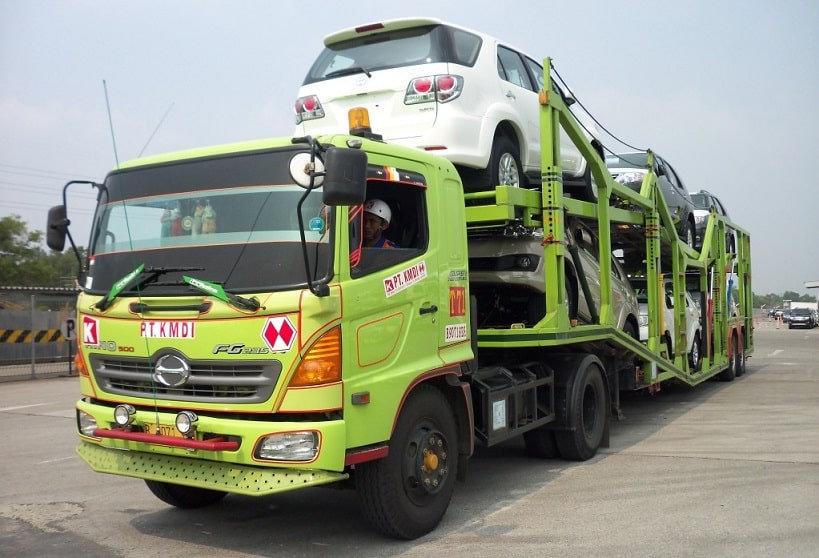 When shipping your vehicle from state to state, you will need to make sure you are well educated in the transport process, so you aren't taken advantage of and you end up with a successful shipping experience. Because the average person doesn't have a lot of experience with the auto transport industry, this guide will help you figure out the process and fully prepare to find the best auto transport company to fulfill your needs.
Everyone has different requirements, and all auto transport companies have different specialties. In order to find a company that best matches your specific needs, you will need to spend some quality time doing research online. Of course, if you have a trusted confidant who can provide you with a referral to get started, then definitely take advantage of that. Since most people rarely deal with the transport industry, you will probably have to start from scratch researching your options. The internet provides a wealth of information, but not all of it is terribly reliable, so make sure you cross check using consumer review websites before committing to any one company.
Once you have a general feel for this elusive industry, you can probably make a list of your own wants and requirements. Do you prefer door-to-door transport? Or are you willing to drive to a pick-up location? Does your vehicle necessitate additional insurance? Or are standard industry limits adequate? Would your prefer the more common open carrier truck or do you require a closed container? All of these are questions you must ask yourself before contacting a company to obtain a quote.
Once you have figured out your own requirements and found a list of potential companies, the next step is to collect quotes so you can easily compare and contrast what is available. It is recommended to obtain approximately 3-5 quotes before making your decision. Beware companies that force a hard sell, because those that offer the best service and best value know that the numbers will speak for themselves. Be patient, and as long as you have allowed yourself adequate time to prepare, you will be able to find the perfect match in an auto transport company.
The information you find online and the quotes you compare do not always tell the whole story. First impressions are so important and it is crucial that you follow your own intuitions. Seek out a company who truly cares for their clients and more importantly, their clients' cars. If you have a customized or unique vehicle, find a company that has experience working with that type, not just a company looking to make a quick buck. Quality auto transport is difficult to find, but with a little patience and a whole lot of perseverance, the right company for your state to state shipping is out there waiting.
Read Full Article Here
Car Transportation Services State to State


Auto transport is an elusive industry that you only need to deal with in very specific situations.  The most common of these situations is required auto transport due to relocation.  Whether you are moving from one state to the next over, or you require transport all the way across country, you need to find a professional to handle this aspect of the move.  Although the costs can be significant, the value is palpable.  Not only will you save your vehicle the wear and tear a long road trip creates, but you will also save your sanity by not being stuck behind the wheel for hours on end.  If you haven't previously dealt with enlisting the help of an auto transport company, there are some key points you need to remember when finding options online.
Auto Transport Requirements
Professionalism – If the website of a potential company looks shoddy, riddled with typos, and thrown together, chances are you can expect the same sub-par service from the company itself.  Also, pay attention to first impressions.  You want to work with a company who knows the industry well and is prepared to offer you a comprehensive and specialized quote based on your needs.  Some agents will attempt to pressure you into committing upon first contact, but those who truly offer the best value and service will let her their quote and presentation speak for itself, trusting that they will still win your business.
Quality Experience – While some auto transport companies may boast about the volume or quantity of transport jobs they have completed, they may not have maintained a good reputation because their focus is misplaced.  Quality always trump quantity, so you will want to request references and do research on the company's past.  A couple places to start are consumer online review websites, such as Yelp, and of course, verifying the company's standing with the Better Business Bureau.  Even if companies have had issues in the past, the speed and willingness to rectify the situation is a great way to judge quality and integrity of service.
Flexibility – Every auto transport situation is unique in its own way, whether it be a customized vehicle, a rarely traveled route, or something else entirely, so most companies should offer flexibility in their shipping packages.  Find a reputable company willing to listen to your needs, who offers a package that meets your expectations while staying within budget.  Conversely, recognize that you must also be flexible, especially when it comes to pick up and drop off time frames, accept that these are fluid dates, and much can happen to change the dates once the shipping process is underway.
Using just these three basic traits to weed out the bad apples and narrow down the potential companies you are considering is a great start to the auto shipping process.  Once you have found a good fit in a reliable, affordable company, you will already be on the fast track to a successful car transportation experience.
Read Full Article Here