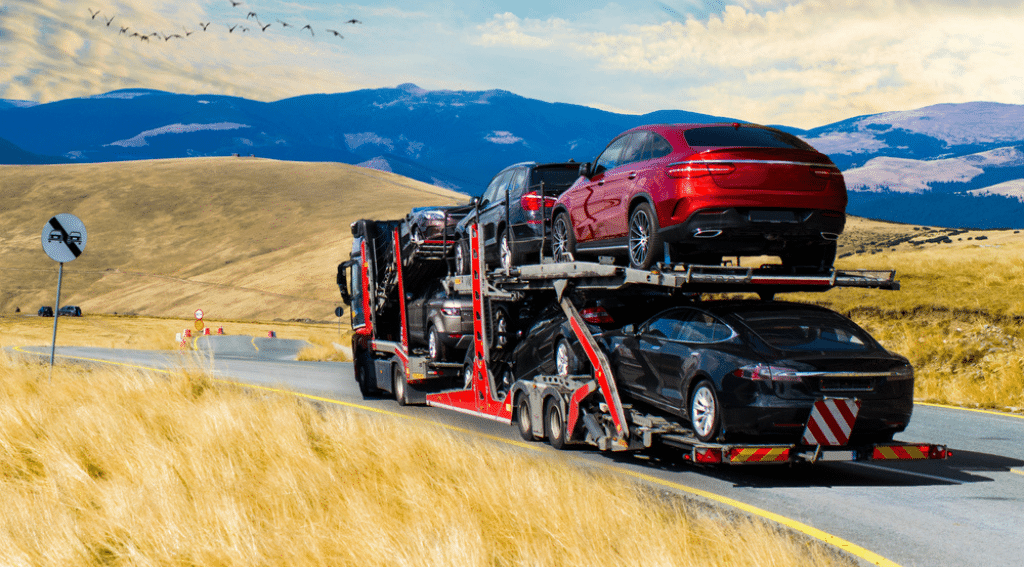 Auto Transport Services in Washington
Welcome to the world of auto transport services in Washington, where seamless vehicle transportation meets exceptional customer satisfaction. When it comes to relocating your vehicle within or to the picturesque state of Washington, entrusting the task to reliable and experienced Washington auto transport companies is paramount.
Whether you're moving across the state or from a different part of the country, professional auto transport services offer a convenient and efficient solution for shipping your vehicle. These reputable companies boast a wealth of experience in handling various types of vehicles, ensuring a smooth and secure journey from pick-up to delivery.
In this guide, we'll explore the key aspects of auto transport services in Washington, including the benefits of working with trusted auto transport companies, the factors influencing shipping costs, popular routes, and essential tips for a successful car shipping experience in Evergreen State. Let's embark on this exciting journey together as we delve into the world of Washington auto transport services.
Convenient Shipping Company
With a wealth of expertise in the field, Cross Country Car Shipping is committed to delivering exceptional car shipping solutions in Washington. Our roster comprises adept professionals who possess a profound grasp of the intricacies associated with transporting vehicles and cargo securely and efficiently. Our unwavering dedication to ensuring customer contentment and upholding service standards has garnered widespread acclaim, establishing us as the preferred service partner in Washington.
Our Services in Washington
Cross Country Car Shipping presents an extensive range of services, meticulously designed to address diverse transportation requirements:
Car Shipping in Washington
With our adept car transport solutions, rest assured that your vehicle will arrive at its destination punctually and in pristine condition, just as it was collected. Drawing on our vast expertise and well-established logistics network, we adeptly navigate the intricacies of Washington's transportation routes. From compact cars to SUVs, our all-encompassing services extend to door-to-door convenience, catering to your specific needs.
Our Motorcycle Transportation Services
Our exclusive shipping services cater specifically to motorcycles, providing secure and dependable transport for your cherished two-wheeled companion. Equipped with specialized equipment and a profound knowledge of motorcycle transport, we expertly handle everything from vintage beauties to modern sport bikes. Our unwavering mission is to ensure the safe and punctual delivery of your motorcycle to its designated destination.
Best Enclosed Transport Services in Washington
Ensuring utmost protection for your vehicle during transit, we offer secure enclosed transport services, safeguarding it from external elements. Ideal for transporting high-value or classic vehicles, this specialized service guarantees maximum shielding against weather, debris, and potential risks. Our fleet of impeccably maintained enclosed carriers is a testament to our commitment to meticulous handling, treating each vehicle with the utmost care and consideration, as if it were our very own.
RV Transportation in Washington
When it comes to RV shipping services within the county, our team is fully equipped to manage the intricacies of relocating these sizable vehicles. Be it a compact travel trailer or a full-sized motorhome, we boast the expertise and specialized equipment to ensure safe transportation. Recognizing the distinctive challenges tied to RV shipping, we are well-prepared to tackle them with the utmost effectiveness.
Easy Boat Shipping
Rest assured of secure and efficient boat shipping services tailored specifically for your watercraft. Whether it's a personal watercraft or a grand yacht, we treat your boat with the highest level of care and professionalism. Our comprehensive insurance coverage further instills confidence, as we undertake the task of transporting your beloved boat to its new destination with the utmost dedication to safety and reliability.
Fast Freight Shipping
Tailored to cater to the specific needs of our Washington customers, our freight shipping services are an ideal choice for businesses or individuals seeking to transport large, bulky, or heavy items. From palletized goods to construction materials and industrial freight, we possess the necessary resources and expertise to handle diverse cargo types. Count on us to provide customized solutions that efficiently address your unique freight shipping requirements.
Trust Us for International Car Transportation
For a seamless transition of your vehicle overseas, rely on our international car shipping services. We take charge of coordinating all aspects of the transport process, from handling customs documentation to managing foreign delivery logistics. Our utmost dedication is to make the international shipping experience as effortless and straightforward as possible, ensuring peace of mind for our valued customers.
Heavy Equipment Hauling in Washington
Entrusted with the transportation of heavy machinery and equipment, we adhere to stringent safety protocols to ensure a seamless journey. From construction and farming to industrial equipment, our capabilities extend to safely and efficiently hauling it all. Utilizing specialized carriers and expertly trained professionals, we guarantee the timely and secure arrival of your heavy equipment at its intended destination.
For dependable Washington car shipping and other transportation services, reach out to Auto Shipping Experts today.
Auto Shipping in Washington: How It Works?
If you find yourself in need of transporting a vehicle across the vast expanse of Washington state, auto shipping services can be a reliable and efficient solution. Whether you're relocating to a new city, buying or selling a car from out of state, or simply looking to move your vehicle without the hassle of driving it yourself, auto shipping companies can make the process smooth and stress-free.
The process of auto shipping in Washington typically begins with obtaining quotes from different transport companies. You can reach out to several reputable carriers, provide details about your vehicle, pickup, and delivery locations, and receive competitive offers. It's crucial to review customer reviews, ratings, and insurance coverage before making a decision.
Once you choose a carrier, you'll coordinate the logistics with them. They will arrange a suitable time and place for vehicle pickup, either from your doorstep or a nearby terminal. Before handing over the vehicle, perform a thorough inspection, noting any existing damages, and take photographs as documentation.
During transit, the auto shipping company will ensure your vehicle's safety and secure transport using specialized carriers. These carriers shield the vehicles from road debris and weather elements, providing added protection throughout the journey.
Upon arrival at the destination, inspect your vehicle again to confirm its condition. If there are any discrepancies, notify the carrier immediately, and they will assist you in resolving the issue.
Auto shipping in Washington offers a convenient and efficient way to transport vehicles long distances, ensuring that your prized possession reaches its destination safely and on time. By choosing a reliable and experienced auto transport service, you can embark on this process with confidence and peace of mind.
How To Select a Reliable Car Transport?
When it comes to moving your vehicle, selecting a reliable auto transport company is essential to ensure a smooth and stress-free experience. Whether you need to transport your car across states or within Washington, finding the right car shipping company can make all the difference. Here are some crucial factors to consider when choosing a trustworthy auto transport service:
Research and Compare: Start by researching different vehicle shipping services, including WA auto transportation services. Look for reputable car shipping companies with positive customer reviews, high ratings, and a proven track record of successful deliveries.
Services Offered: Check if the car transport company offers the specific services you require, such as open or enclosed transport, door-to-door delivery, or terminal-to-terminal options.
Licensing and Insurance: Ensure that the company is properly licensed and registered with the relevant authorities. Additionally, verify their insurance coverage to protect your vehicle in case of any unforeseen incidents during transit.
Transparent Pricing: Request quotes from multiple car transport companies and compare their prices. Beware of unusually low quotes, as they might indicate hidden fees or poor service quality.
Customer Support: A reliable car transport company should have excellent customer support, ready to address any inquiries or concerns you may have throughout the shipping process.
Experience and Expertise: Opt for a company with extensive experience in the auto transport industry. Seasoned professionals are more likely to handle your vehicle with care and efficiency.
Delivery Timeframes: Inquire about the estimated delivery timeframes to ensure they align with your schedule and requirements.
Pre-shipment Inspection: Choose a company that conducts a thorough pre-shipment inspection of your vehicle and provides clear documentation of its condition before transit.
By considering these factors and conducting thorough research, you can select a reliable car transport company that meets your needs and provides a hassle-free transportation experience for your vehicle. Entrusting your car to a reputable service ensures that it reaches its destination safely and on time.
The Average Cost of Auto Transport in Washington
If you find yourself in need of Washington car shipping services, you might be wondering about the average cost of shipping a car to or from the state. The price of auto transport can vary based on several factors, so it's essential to understand what influences the overall cost.
One of the primary considerations is the distance between the pickup and delivery locations. Shipping a car over long distances will naturally incur higher costs than transporting it within the state. Additionally, the type of service you choose, whether it's open or enclosed transport, will impact the price. Enclosed transport, which offers greater protection for your vehicle, tends to be more expensive than open transport.
Another factor that affects the cost of auto transport in Washington is the type of vehicle being transported. Larger and heavier vehicles might incur higher fees due to their size and weight. Moreover, the season and demand for car shipping services can play a role in pricing. During peak seasons or high-demand periods, prices may rise.
The location of the pickup and delivery points can also influence the cost. Shipping to a remote area might incur additional charges compared to shipping to a more accessible residential or business location.
To get an accurate estimate of the cost to ship a car in Washington, it's best to request quotes from multiple auto carrier services. This will allow you to compare prices and services offered, ensuring you find the best option to suit your needs and budget.
When planning to ship a car in Washington, consider these factors and gather quotes from reputable car transport companies to make an informed decision. Remember that investing in a reliable auto transport service ensures a smooth and stress-free experience for transporting your vehicle to its desired destination.
Most Popular Routes for Washington Auto Transport Services
When it comes to WA auto shipping services, certain routes stand out as the most popular choices for transporting vehicles to and from the state. These well-traveled paths ensure efficient and reliable car transportation, catering to the diverse needs of customers.
Seattle WA to Los Angeles: The route between Seattle, Washington, and Los Angeles, California, is among the most sought-after for auto transport. This corridor connects two major West Coast cities and sees a steady flow of vehicles being shipped for various reasons, such as relocations, purchases, or sales.
Portland to Denver: The connection between Portland, Oregon, and Denver, Colorado, is another prominent route for auto transport services in Washington. This corridor serves as a key link between the Pacific Northwest and the Rocky Mountain region, facilitating the movement of vehicles between the two areas.
San Francisco to Seattle: The route from San Francisco, California, to Seattle, Washington, is popular for those looking to transport their vehicles along the picturesque West Coast. The scenic journey attracts car enthusiasts, travelers, and individuals relocating between these vibrant cities.
Phoenix to Seattle: The route from Phoenix, Arizona, to Seattle, Washington, is commonly chosen by those moving between the Southwest and the Pacific Northwest. The demand for this route reflects the significant population movements between these regions.
Chicago to Seattle: The route connecting Chicago, Illinois, to Seattle, Washington, serves as a vital link for auto transport services between the Midwest and the West Coast. Many people relocating or buying/selling cars across these regions opt for this well-established route.
These popular routes for WA auto transport services indicate the significant demand for car shipping to and from Washington. Whether you need to transport your vehicle along the West Coast or across the country, reputable auto transport companies offer reliable services to ensure your car reaches its destination safely and efficiently. When selecting an auto transport service, consider the company's experience, customer reviews, and insurance coverage to ensure a smooth and stress-free transportation experience for your vehicle.
Why Should You Choose Us?
When it comes to Washington auto transport services or WA car shipping services, choosing the right car shipping company is crucial to ensure a seamless and reliable experience. At Cross Country Car Shipping, we take pride in providing top-notch services that set us apart from the rest. Here's why you should entrust your vehicle transportation to us:
Extensive Experience: With years of experience in the auto transport industry, we have honed our skills and expertise to handle cross-country car shipping with precision and professionalism. Our seasoned team understands the nuances of long-distance transportation, ensuring your vehicle arrives at its destination safely and on time.
Nationwide Coverage: No matter where you need your vehicle transported, our nationwide coverage allows us to cater to your car shipping needs across the United States. From Washington to any state or vice versa, we've got you covered.
Transparent and Competitive Pricing: We believe in providing transparent pricing, ensuring you have a clear understanding of the costs involved. Our competitive rates offer excellent value for your money, making us a cost-effective choice for your car shipping needs. Get your instant quote from here.
Fully Insured: We prioritize the safety of your vehicle during transit. Our comprehensive insurance coverage gives you peace of mind, knowing that your valuable asset is protected against any unforeseen incidents throughout the journey.
Personalized Solutions: We understand that every customer's needs are unique. That's why we offer personalized solutions to tailor our services to match your specific requirements. Whether it's open or enclosed transport, door-to-door delivery, or expedited shipping, we have the flexibility to accommodate your preferences.
Excellent Customer Support: Our dedicated customer support team is available to assist you at every step of the car shipping process. From providing quotes to addressing inquiries or concerns, we prioritize communication and ensure a smooth and hassle-free experience for our clients.
Choosing Cross Country Car Shipping for your Washington auto transport service or WA car shipping needs guarantees a reliable and stress-free journey for your vehicle. With our experienced team, nationwide coverage, competitive pricing, and excellent customer support, you can trust us to handle your car shipping needs with utmost care and professionalism.
FAQs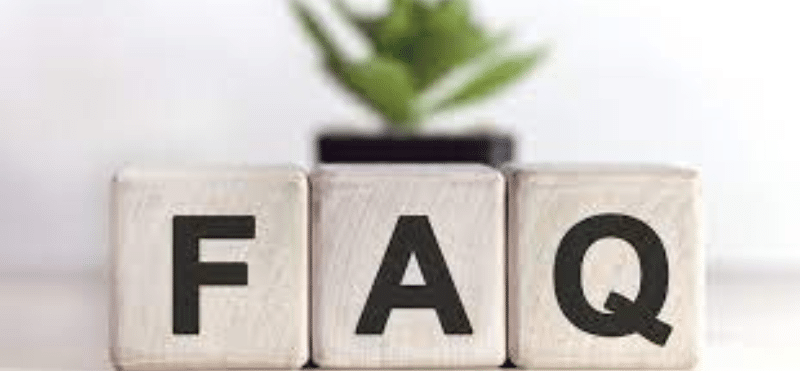 How Much Time Does Washington Vehicle Transport Take?
The time it takes for Washington vehicle transport depends on various factors, including the distance, route, and chosen transport method. Generally, for interstate auto transport within the contiguous United States, the process can take anywhere from 1 to 2 weeks. However, cross-country journeys may extend to 2-3 weeks. Factors like weather conditions and carrier availability can also influence the timeframe. To get a more accurate estimate, it's best to consult with the auto transport company and discuss your specific needs and requirements.
Can I Take My Personal Items During Car Shipping?
During car shipping, it is generally recommended not to leave personal items inside the vehicle. Auto transport companies focus on transporting the vehicle safely and securely, and personal belongings may not be covered by insurance or protected adequately during transit. Additionally, extra weight from personal items could affect the carrier's load capacity and cause logistical issues. It's best to remove all personal items from the vehicle before shipping to ensure a smooth and hassle-free transportation process and to avoid any potential damage or liability concerns.