Long Distance Car & Interstate Car Transport in California
Welcome to Cross Country Car Shippers, the best vehicle transport company in California!
For more than 25 years, we have been the leading auto transport in California, offering the most affordable rates in the state, while still maintaining the same quality service that we've always offered.
Whether you need a car, truck, boat or motorcycle shipped, we can handle the job. Cross Country Car Shipping delivers to every major city in the United States, as well as smaller cities and even abroad! Our experience means that we have shipped every type of vehicle you can imagine to just about every location around the globe.
For a free, instant quote, call us today or fill out the submission form at the top of the page with your auto relocation needs!
Free Car Transport Quotes in California
Getting quotes is the first place you should start when exploring vehicle transport companies. Most reputable car shippers will offer a free quote that require very little on the part of the vehicle owner. Take advantage of this! It's always a good idea to compare prices and shipping a car is no different.
Make sure you fully understand what each quote entails. Even companies that quote you similar prices may offer vastly different levels of service and communication. Keep an eye out for quotes that seem too good to be true; this is often a sign that a company may be involved in unscrupulous practices.
Auto Moving Services Offered in California
Cross Country Car Shipping is a full service car shipper that has experience across all different makes and models of vehicle. We transport tow trucks to Alaska and boats to Hawaii with the same ease and competence that we move an electric car across the country. There is no job that we can't handle! Here are some of the many auto relocation services we provide in California: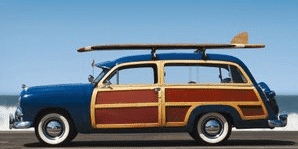 Long distance and interstate vehicle relocation
Open air and enclosed transport options
International auto shipping
Roll on/Roll off vehicle delivery
Door-to-door auto transport
Terminal-to-terminal car moving
Crated or uncrated motorcycle shipping
Classic, performance and exotic auto transport
Digital (GPS) tracking of all vehicles and carriers
Call us today to learn more about our full service auto shipping or fill out the free form at the top of the page to receive a no-obligation quote today!
City Resources For California Auto Moving
Los Angeles
San Diego
San Jose
San Francisco
Fresno