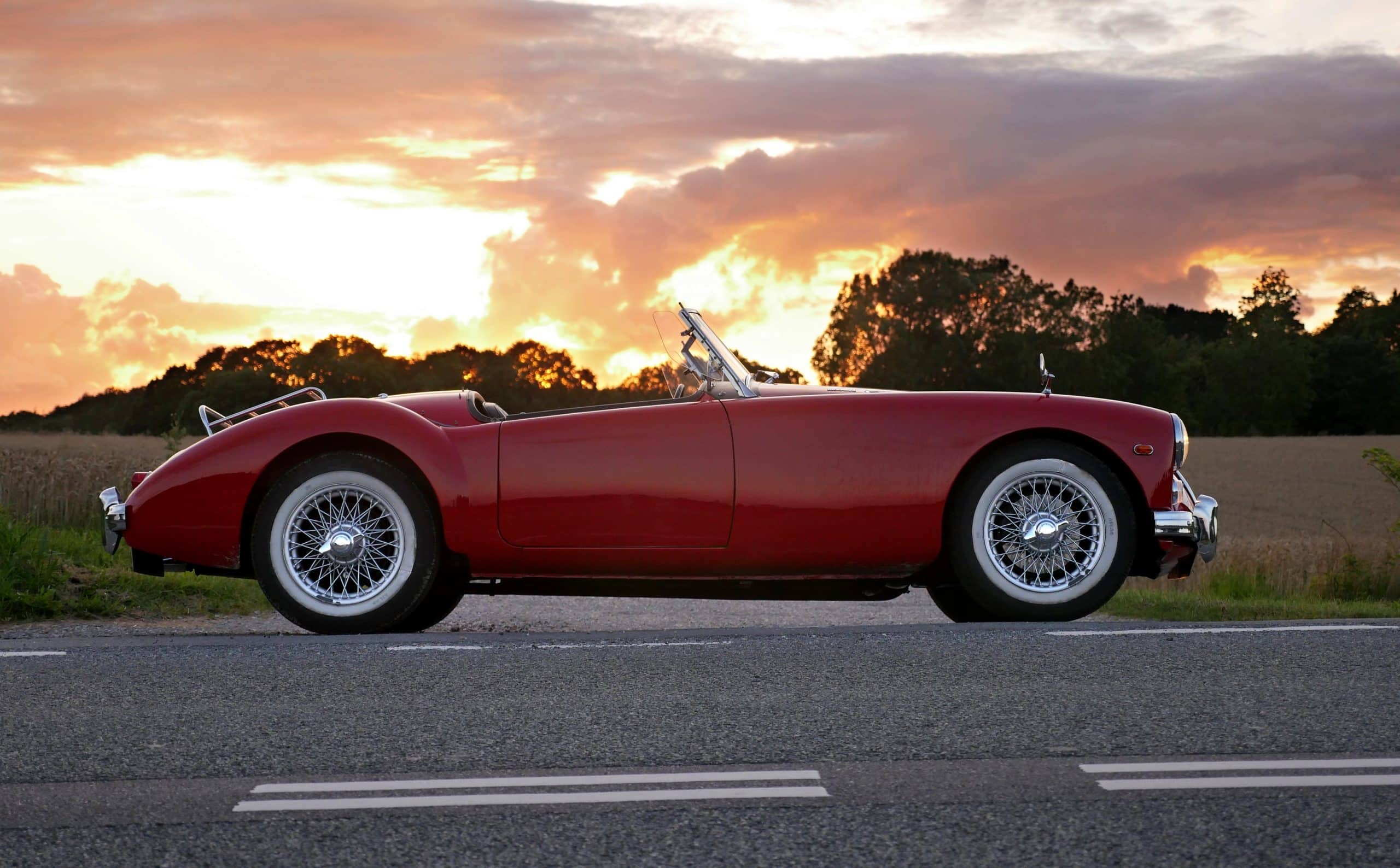 How To Ship A Car | Cross Country Car Shipping
Moving across the country? Don't want to drive your car to your destination? With a car shipping service like Cross Country Car Shipping, your car can be waiting for you when you arrive – and you won't have to drive it a single mile.
But how do you go about shipping a car? What do you need to keep in mind? How can you find a car shipping service that offers reasonable rates and great service? You can find out everything you need to know about how to ship a car in this guide!
Think About The Right Car Shipping Service For Your Needs
There are a few different factors you should keep in mind when selecting a car shipping service. First, you should decide between traditional door-to-door car shipping and expedited car shipping.
Door-to-door car shipping – This type of car shipping is exactly what it sounds like. A truck pulls up to your door and picks up your vehicle. Then, it's shipped across the country to your destination, where it will be unloaded and left in the specified parking spot. If you want a convenient service, this is definitely the best choice for you.
Terminal-to-terminal car shipping – This is a more cost-effective service compared to door-to-door car shipping. You'll drop off your car at a specified delivery point (terminal) and you'll also pick your vehicle up at a terminal in the destination city. Because you'll drop off and pick up the car, the cost of this service is usually quite a bit lower than door-to-door shipping, which involves a lot more logistics.

Expedited car shipping – You can choose to have either door-to-door or terminal-to-terminal car shipping expedited if you need your car delivered quickly. If you need your car to be at its destination by a particular deadline or within a short time period, this service is right for you. It's quite a bit more expensive, but guarantees your delivery date.
In addition, you may want to consider how your vehicle will be transported on the truck.
Open-air transport – This is the most common method of transporting most vehicles, and it's the least expensive. Your car will be loaded alongside others on a specialized trailer that allows the transportation of up to 12 vehicles. It will be exposed to the elements while it's being transported.

Enclosed car transport – In this method of transport, your car will be completely enclosed in a truck trailer. Since the truck can't carry nearly as many vehicles with this method of transportation, it's typically quite a bit more expensive. However, this is ideal for high-value vehicles like exotic cars, sports cars, and classic vehicles, as it protects them from the elements, vandalism, and public view.
The right choice for you depends on when you need your car delivered, your place of origin and your destination, and your budget. If you're not sure which method of car transportation is right for you, Cross Country Car Shipping can help – contact us online for more information.
Know The Factors That Will Affect The Cost Of Shipping Your Vehicle
Curious about what affects the cost of shipping a car locally, state-by-state, or across the country? Here are a few of the top factors taken into account by shipping companies.
Distance – The overall distance that your car travels will be one of the biggest factors behind the cost of shipping your vehicle. A longer trip means more wear & tear on the truck & trailer, higher fuel costs, and more labor costs – so it also means you'll pay more.
Counter-intuitively, though, a long-distance shipment costs less per mile, compared to shipping a car just a few hundred miles. You'll still pay more overall, though, since it will be going a longer distance.

Vehicle height and length – In most cases, you'll get the lowest rates on cars that are under 189 inches, which is the average length of a sedan. Vehicle carriers can fit more cars on them if they're shorter. In contrast, cars that exceed 196 inches in length are harder to fit onto vehicle carriers, and will likely incur a higher shipping cost.
Vehicle height is also a factor. Sedans are the cheapest to ship, since their short height means they can fit just about anywhere on a vehicle carrier. In contrast, large vehicles like trucks and SUVs are much taller – and may need to be transported in a specific position or using a specialized trailer.
Vehicle make & model – The overall weight and size of a vehicle also affect its cost to move. A heavier vehicle – like a Ford F-150 – will contribute more to the Gross Vehicle Weight Rating (GVWR) compared to a smaller car, like a Toyota Corolla. Simply put, the heavier each car is, the fewer cars can be transported at once – leading to higher costs.
Required delivery date – The sooner you need your car, the more you'll pay. If you need it very fast, you may even have to pay expedited rates. If you plan ahead and give yourself plenty of time to ship your vehicle, you'll save quite a bit of money compared to rush deliveries.
Location for pickup and delivery – It's usually cheaper to have your car delivered to a major city than it is to have it sent to a rural area, for example. Major cities are on major shipping routes, so it's quick and easy to drop off your vehicle. Door-to-door delivery to a rural area, though, will require a special trip, and incur higher fees.
Operability of vehicle – If your car works, it will be cheaper to transport, since it won't need to be towed on or off the truck, or towed to its destination. Inoperable vehicles will incur higher delivery fees.
Explore Reputable Local Vehicle Shipping Companies For Your Vehicle & Get Quotes
The next step in shipping a car is to find a local vehicle shipping company to work with you. You should look for a company that's licensed by federal and state DOT authorities, and is fully bonded and insured.
In addition, make sure that you choose a vehicle shipping company that has plenty of experience shipping cars across the country, and a track record of satisfied customers. At Cross Country Car Shipping, for example, we've been in business for over 25 years – and in that time, we've transported tens of thousands of vehicles of all types and sizes. You can get more details about our services from our past customers here, or contact us to learn more about our skills and expertise.
It's often a good idea to contact multiple local transportation companies for quotes. This way, you can compare the prices offered by each company, and choose the one that will offer you the best service at a reasonable price.
Prepare Your Vehicle For Transport
There are a few steps you should take to prepare your car for transport. Making sure that you perform these quick checks and maintenance steps will help ensure a smooth transportation process.
Leave your gas tank ¼ full – If your gas tank is too full, there is a chance that it may slosh around and out of your vehicle during the transportation process. A full tank of gas also adds weight to your vehicle, and it will only need to be driven on and off the trailer, so there's no reason to keep it full.

Wash & clean your car fully – You should wash your car and detail it before you have it transported. Why? Because this will ensure that you notice any dings, dents, scratches or nicks that are already present on your vehicle – and if there are any new ones after it's been shipped, you'll notice it.

Check all fluid levels – Make sure your various fluids – washer fluid, brake fluid, coolant, oil, etc. – are all in good shape and at the proper levels. Fill or change any fluids that are not up to spec, as this will ensure your vehicle operates properly when it's being transported.

Check battery and tires – Keeping your battery charged and your tires inflated properly will ensure there are no difficulties moving your vehicle, so top off your battery and tires before transporting it.

Remove all exterior ornaments – Remove things like roof racks and bike racks, as well as any purely decorative ornaments and accessories. This ensures they won't be damaged during transport.

Remove personal items & belongings – You should remove any valuables you want to safeguard, as this will decrease risk while your car is being transported across the country. In addition, make sure you remove any electronic toll passes from your car – otherwise they may pick up unnecessary tolls as your vehicle is transported across the country.

Leave your spare tire & jack – Just in case of a flat or another issue, it's a good idea to keep your jack and spare tire in place so that the truck driver can address the problem.

Take photos of the entire vehicle, inside & out – The final step of your preparation should be to document the condition of your vehicle. In the rare event that there are scratches or damage to your car, it's important that you have photographic proof to show that they are new and were caused during the transportation process.
Ship Your Vehicle – And Pick It Up At Your Destination
Once you've prepared your vehicle, it will be picked up at your home or your specified terminal on the date that you specified with your transportation company.
You'll be kept updated about its location as it's transported. Then, once it reaches its destination, you can pick it up at the specified date – and drive off! It's just that simple.
Know How To Ship Your Vehicle With This Guide!
We hope this guide from Cross Country Car Shipping has helped you learn more about the process of shipping a car. While the process may seem complex, it's relatively simple and easy if you work with a professional, experienced car shipping company.
Ready to get started? Don't wait. Give us a call at 888-230-9834 to get a free quote for shipping your vehicle – and get the vehicle transportation services you need from Cross Country Car Shipping.