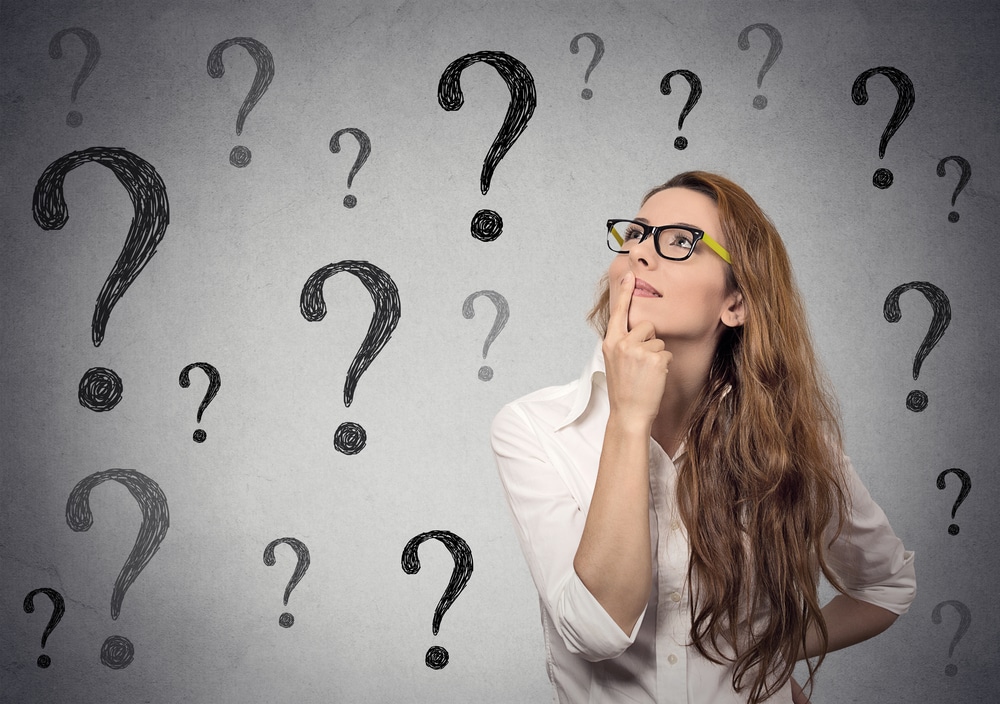 The Critical Questions to Ask a Transportation Company Before They Ship Your Vehicle
Maybe you're moving or just imported your dream vehicle from overseas and are looking for a way to take it home. Or perhaps you're planning your seasonal vacation and want to bring your car with you. Whatever the case, you might find yourself needing the services of a car transportation company. Once you have made a list of companies you think are perfect for the job, it's time to choose the winner.
Here, we've compiled a list of questions to ask a shipping company so you can use the answers to know which company is perfect for the job. Keep reading to find more transport related questions.
Are You Registered and Licensed?
It's important to work with a company that's registered to do business. There are more than a few companies in operation, yet they don't have the required business permits. Employing such a company is risky because you may not have federal protection if a problem arises.
All car transportation companies are required by law to have a U.S Department of Transportation (DOT) number. The DOT issues this number upon registration, so ask a company representative to give you this number so you can look up the company later. This number can also give you insights into details such as safety records and the trade history of the company.
Are You Covered by Insurance?
This is one of the most important questions to ask shippers. Insurance comes in handy when things don't go as planned. Inquire whether your vehicle will be covered by insurance and how much the additional coverage will be.
When Will You Deliver My Car?
Car delivery isn't the same as package delivery from an online store. It would be best if you had patience but, most importantly, realistic expectations. Car delivery can take up to a month. Good car transportation companies will give you a delivery window instead of a guaranteed delivery date.
If a broker tries to sell you a guaranteed date, that's a red flag so be wary. They are simply trying to have you make a deposit.
Do You Offer Any Discounts?
A few companies offer discounts to seniors, students, and military personnel. They also have special deals for people shipping multiple cars at once. If you're in this bracket, don't be shy – ask for transport promos and discounts if there are any available from the company. These opportunities are a great way to get a better deal and save money on your shipment.
What Are the Costs Involved?
Just like any other project, transporting a car requires a budget. Consult with your transportation company about the costs and if possible, request a free quote. Once you agree upon the fees, that's not the end. There's still more research to do. Sometimes there are horror stories from people who didn't read the contract carefully. Thoroughly read the agreement and ensure all the listed costs are what you agreed upon. If there are additional costs, consult the company and have everything cleared up before you sign the document.
Another mistake that people make is opting for the company with the cheapest cost. Avoid brokers offering meager rates because they are likely cutting a lot of important corners. Cheap can actually be expensive in the long run. Go with a company that provides high-quality services and has a good reputation.
How Are the Costs Calculated?
You work hard for your money, and the last thing you want to do is get ripped off by a dishonest car company. So, it's not an insult to demand a bit of transparency and accountability. Ask the company to break down the costs, so you know where each penny is going.
The rates of transporting a car vary depending on various factors. These include the current fuel price, the demand, and the season, among other logistics.
How Will My Car Be Transported?
Vehicles are mainly transported using an enclosed or open trailer. Generally, we recommend you choose a company with specialized equipment that can safely load and unload your car. For instance, high-end vehicles have a low profile and can't be loaded onto an open trailer because of the steep ramps. Plus, it's best to transport luxury cars in an enclosed trailer because they protect them from bad weather, debris, and the prying eyes of car hijackers.
If the company doesn't have specialized equipment that caters to your car and needs, it's best to opt for another company. This will save your vehicle from unnecessary damage during transportation and give you peace of mind.
Who Will Be Driving the Truck That Will Be Carrying My Car?
Many people overlook the truck's driver, yet it is a key role. Request the company to send you the driver's profile and gauge to see if he's the right match for transporting your vehicle.
Are You a Broker or a Carrier?
This is one of the most crucial car shipping questions. If you want to avoid mix-ups, directly contacting a carrier is best. Brokers are simply middlemen who connect you to the companies.
Do You Have Any Past Clients That I Can Speak To?
There's no better way to know what to expect than to talk to a past client of the company. Ask a representative to give you a few references so you can better investigate the service you're signing up for. Plus getting a review from an individual client is more reliable because online ratings and reviews can be manipulated. If the company won't or can't give you this information, it might be considered a red flag or it's because they are new in the business and don't have many references yet. Either way, it is a sign that you should proceed with caution.
Do You Transport Inoperable Cars?
If you're transporting a non-running car, don't assume that your chosen company will transport it. Vehicles with, for instance, bad brakes or broken steering wheels are considered non-running.
Transporting non-running cars requires special equipment; some carriers might not have it. So, ensure you specify that you're moving a non-running car so your carrier will make special arrangements. Also, you'll be charged additional fees when transporting a non-running vehicle.
Do You Offer a Free Non-Commitment Quote?
Many car transportation companies offer free non-obligatory price quotes, but it's better to not assume a company does. Ask them if you can get a free non-commitment quote. If they don't have free quotes or insist you must be committed to it, that should be a warning.
Also, remember to ask them if these quotes include everything. Nothing is more annoying than being blindsided with additional costs without a heads-up.
How Do I Pay?
Many car shipping companies require initial payment before your vehicle is shipped. However, if a company requires that you make the entire payment before pickup, that should be a red flag.
Also, many car shipping companies accept various forms of payment. Talk to a company representative and ask them to clarify their preferred payment methods. Many companies will accept payments from major credit cards and bank deposits.
Here at Cross Country Car Shipping we proudly accept multiple payment methods. If you're unsure, just call us, and we'll let you know if you can make a payment using the method you prefer.
How Do I Prepare My Vehicle for Transport?
This is one of the most important transport-related questions. Some of the things that the company might ask you to do to prepare your vehicle for transportation include:
Handing over a copy of the keys
Removing any valuables from the car
Ensuring the car doesn't have any leaks
Turning off any alarms
Lower or remove the antennas
Coordinate the people involved
Secure the battery
Fueling up the tank for loading and unloading it
What Documents Do I Need to Present to Transport My Car?
Paperwork is vital in the car transportation business. Therefore, ask a representative from the car shipping company what documents are needed for verification. Usually, they'll ask for your photo identification, proof of insurance, and the car's registration details.
Having the proper paperwork at the right time will help the process be a bit less problematic and avoid unnecessary delays.
Do I Need to Be Physically Present During the Pickup and Delivery Time?
Many companies require that you're physically available during pickup and delivery. If you can't make it, send an adult you trust to represent you. Someone has to be present to witness the inspection process.
Where Will the Car Be Picked Up, and Where Will It Be Dropped Off?
This is another critical question to ask a shipping company right at the beginning of the process. Some people wait until it is too late and find out they'll have trouble being at the right location. So, ask the shippers to specify where the car will be picked up or dropped off and the people that need to be present during this time. Please ensure you're at the stated location on time because these companies work with tight schedules and keeping them waiting will be unfair on your part.
If you're letting someone else deliver the car with the keys, then a good car shipper will take photos of the car – noting any marks or dents – and email the photos to you for your records. The person handing over or picking up the vehicle should also sign a bill of lading that shows whether the car already has existing damages. Once the vehicle has arrived, they'll repeat the same process, so you ascertain that your car hasn't been damaged in transit. If the vehicle is damaged, you may be able to file a claim for repair from the transportation company.
What Should I Do if I Find Out That My car Has Been Damaged During Transportation?
Don't wait until damage has been done to your vehicle for you to start making inquiries about repair. Ask before you sign the contract. After delivery, some things you can do if your vehicle was damaged during transportation include the following:
Take a picture of the car and send it to the company immediately.
Ensure that the person who has delivered the car records the damage on the bill of lading.
Ensure your representative and the transport driver sign the inspection documents before the car is driven away.
Get a quote from a trusted mechanic on how much it would cost to repair the car and present it to the company representative.
Provide any other relevant evidence to help the auto transport company claim compensation from their insurance company.
If a company does not agree to any of the above directives, it's a possible sign that they are trying to be dodgy, and the deal should not be closed until both of you are on the same page.
Why Should I Choose Your Company?
There are many companies in the auto transport industry, so the company that wants your business should feel confident enough to tell you what makes them different from competitors. But don't take this answer as the final puzzle piece. Confirm what they are claiming by going to a reputable review source and reading what past clients have to say about the company.
What Does Auto Transportation Involve?
If you're shipping your vehicle for the first time, this is one of the best questions to ask a transportation company. It will give you more insights into car shipping and some of the things to expect. If a company truly values its customers, the representatives should be more than happy to help you understand the process from start to finish.
Do You Transport Other Items as Well?
This is one of the best questions to ask a shipping company, especially if you're relocating to a new city. Having one company move your belongings as well as your car is best. That way, you can cross two to-dos from your list at once. It will save you the hassle of looking for a separate company to move your belongings.
Can I Leave My Personal Belongings in the Car?
This is an excellent question to ask freight carriers, but the answer in most cases is probably no. Most auto transport services strictly limit transport to vehicles with no goods inside the car. However, you can keep your spare tire and the car jack in the vehicle in case the car breaks down when driving it to and from the delivery and pickup station.
Do You Provide Door-to-Door Shipping?
Having your car delivered to your doorstep is even more convenient and easy. It will save you from having to go to the terminal, as well as the few bucks that you would have to spend on an Uber or a taxi.
So ask your car shipping company if they have the option, and don't be afraid to take the opportunity if they say yes.
Have Your Car Arrive Home Safe and Sound
If you want to learn more about shipping a car, then Cross Country Car Shipping is at your disposal. We are a team of experienced car shippers, and we're more than happy to answer any questions that you have regarding car shipping.
If you're satisfied with the list of what to ask when shipping a car in this article and are ready to ship a vehicle, we'll be happy to help you with the process from start to finish. Feel free to contact us so we can schedule an appointment to discuss the details.