Shipping Cars Across Country Costs/Prices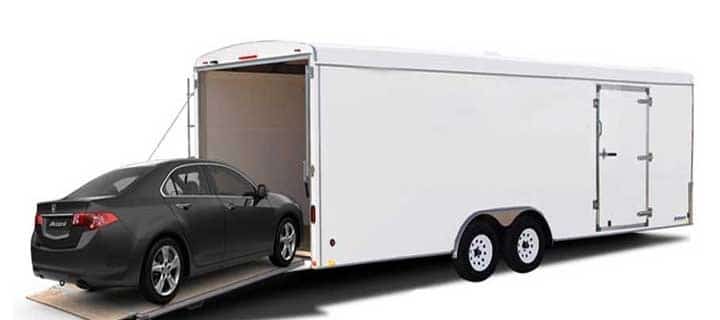 If you need to ship a vehicle across country, you are probably wondering what the total cost would be and what exactly that includes. Because there are so many variables in any auto transport scenario, it is nearly impossible to come up with a one-size-fits-all-quote. However, as the vehicle owner with all the details on hand, you can at least come up with a better idea of what to expect. The following factors are the most common cost-determining variables to help you obtain a better understanding of how the transport process works.
Distance
Although this is the most obvious factor, it also impacts the total price of transport the most. If you need to ship your vehicle across a city, for example, you can expect to pay far less than you should plan on paying to ship your car across country. It also stands to reason that if your definition of cross country is straight from a point on the west coast on a direct route to a final destination on the east coast, you will pay less than someone who needs a vehicle shipped from the uppermost north-east point of the US to the southernmost south-west point of the country. Of course, one thing you may not consider is that even on short distance transport trips, there is usually a minimum cost involved to ensure the driver and broker receive a worthwhile portion for the work put in. This basically just means that whether you are shipping your car 10 miles or 50 miles, it is very possible you could stand to pay close to the exact same amount despite the distance being different.
Route
Route is also a high impact determination of transport cost, and this is simply because certain routes or locations may be more difficult and require a driver with a different level of expertise. This also makes a difference if the route is not common and the driver may be taken far out of his way to either pick-up or drop-off your vehicle. If you think that may apply to your situation, it may be beneficial to offer to drive your vehicle to a different, more common, and easily accessible pick-up point. Of course, if your vehicle is nonoperational, this may not be an option for you, which brings us to our next point.
Vehicle Condition
Despite the misnomer, this particular variable applies less to the outward appearance of your vehicle, and more to the inner workings. For example, if your car is completely not functioning, or nonoperational, you can expect a hike in price of transport. This is simply because most drivers rely on a roll-on/roll-off method of loading and unloading your vehicle, and if it can't be shifted into gear, they will have to explore other methods of loading.
Vehicle Type
This speaks mostly to the year, make, and model, because every individual vehicle has different needs. It also makes a major difference when looking at the actual vehicle type, such as a standard sedan, a dually pickup truck, a recreational vehicle, or something else entirely. A lot of the cost determination relies on how much space your vehicle takes up, as well as how much it weighs. Not all transport companies are equipped to deal with all different types of vehicle, so make sure you are very upfront about what you require.
Your Personal Preferences
Although, you may not be familiar with the auto transport industry, there are certain individuals who have experience and therefore have specific preferences about how they want their transport to go. For instance, they may prefer that their vehicle is shipped in a closed container, versus an open carrier. Others may opt for higher levels of insurance than what automatically comes includes in the transport package. If you think one of these options may benefit you, then by all means, request details, but keep in mind, that many of these additions come at a higher price.