New Haven Auto Hauling & Car Delivery Services
For more than two decades, the residents and businesses of New Haven have trusted us to move their autos to nearly everystate in the U.S. We are a licensed, bonded and insured car delivery company and a partner of the Environmental Protection Agency's SmartWay program, which aims to reduce emissions and environmental impact in the transportation industry. Here are some of the services and features we offer: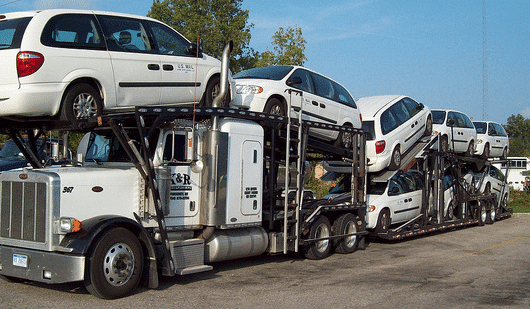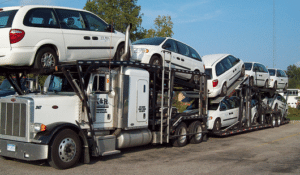 Long distance & cross country auto hauling
Short and long term storage facilities
Drop off and pick up terminals in all major U.S. metro areas
GPS enabled satellite tracking on all vehicle delivery carriers
Door-to-door and terminal auto shipping
Enclosed container and open-air car carriers
Liability insurance coverage on every vehicle we move
Car delivery for snow birds and vacationers
Interstate car relocation
Hot shot auto transport
Inventory delivery for dealerships, agencies and organizations
Auto shipping for auctions and car shows
Private and commercial car transport services
High end and luxury car delivery
Custom and specialized services
Military auto shipping for privately owned vehicles (POVs)
Car moving & hauling services for college students
For a FREE instant quote, fill out the online submission form to the right or call us any time to learn more about the wide array of auto transport services we offer in New Haven!
How To Save Money When Shipping A Vehicle
When you start your search for a trusted, affordable car shipper, there are a  few factors to consider before making your final decision. Understanding what goes into the cost of hauling a car from one state to another is important so that you can get the best value possible without a drop off in service. Here are some of the most important elements in choosing an auto delivery company.
The more time you can give a company to find carrier and a route that work for you, the better off you'll be. Ideally, you should start gathering quotes at least a month before you need your car(s) moved, preferably 6-8 weeks. More time equals more flexibility, which can end up saving you a lot of money. Don't panic if you need a car moved next week though–several weeks is preferable, but we understand that this type of lead time isn't always an option.
Standard car hauling typically involves loading your vehicle onto an open-air trailer with several others, filling up the available spots and then embarking on the delivery route across the country. Some cars need to be shipped on their own with a hot shot trailer, while others may require enclosed transport, which offers an additional layer of security and peace of mind. Knowing your options and the specific type of service you need can go a long to way to helping you find the most affordable auto shipper.
The timeframe and type of transport both affect the overall cost of shipping, but that doesn't mean that single car enclosed container shipping for next week will cost you an arm and a leg. Prices will vary among car moving companies depending on available carriers, route frequency and spots remaining. Shopping around and collecting a few quotes before making your decision is highly recommended.
Get start now with a free quote to see how much we can save you on vehicle shipping! We offer consultations over the phone and instant quotes using the form at the top of the page!
Online Auto Resources
Federal Highway Safety Administration – Helpful resources regarding road safety from FHWA Safety