Saving Money With Free Auto Transport Quotes
Cross Country Car Shipping – Colorado Springs' trusted auto relocation professionals! 
It's important when researching any kind of service to shop around and compare prices. The auto transport business is no different and we recognize that, which is why we are happy to offer free quotes that require no obligation on your part. This makes shopping around easier for you and works out better for everyone in the ends as you get gather estimates to look at not only price, but the services that come with.
Some companies may try to make the process seem more complicated than it really is or offer an unrealistically low price quote–these things are not in our best interest. As a company built on integrity, we believe that our role is to provide affordable, quality car relocation services and keeping you  aware of your options. Here are some of the many services that we offer in Colorado Springs: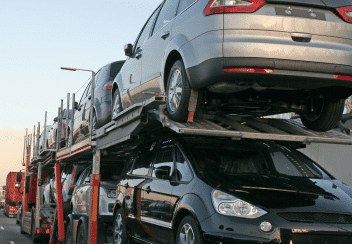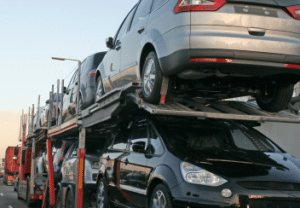 Auto transport for new and used cars
Full liability insurance on all shipments
Real-time GPS tracking on all carriers
Enclosed and open container transport
Door-to-door or terminal delivery in all 50 states
Low emission car carriers that are environmentally safe
Expedited and rush delivery service
Military auto transport and POV shipping
Car shipping for collectors and car show enthusiasts
Rental agency and dealership inventory delivery
Vehicle shipping for corporations and businesses
Car, motorcycle, truck, RV, boat and ATV transport
For more information contact us or fill out the quote form to receive a free car shipping quote today and start saving money!
Finding A Reputable Auto Shipping Company
For first timers, long distance vehicle transport can be confusing, especially with so many options and companies to choose from. If you've done a little bit of online research, you likely know what we're talking about. There industry has been inundated recently with companies, many of which offer essentially the same services, which can complicate matters when trying to make an informed decision.
Here are some online resources that can help you make the right decision:
Federal Motor Carrier Safety Administration – The FMCSA is in charge of safety and regulations for the motor carrier industry and has a lot of helpful resources and information.
Better Business Bureau – Though it's not a requirement tat businesses register with the BBB, it's a good information resource for company history and past complaints.
U.S. Department of Transportation – The site for the U.S. D.O.T. is chock full of great information about auto carriers and the car transport business.
These sites will help you get a better idea of auto transport companies, what types of services they offer and what to watch out for. Unfortunately, there are some dishonest brokers and carriers in the business that are only out to make a buck and don't have the best interest of you or your car(s) in mind. Make sure to do your due diligence before making a final decision!
Fill out the free quote form at the top of the page to get a free auto transport quote today! Our operators are happy to answer any questions you may have–call us today and start saving!