Trusted, Discounted Auto Shipping Services
Welcome to Cross Country Car Shipping, Denver's one stop solution for all your auto moving needs! 
With more than 20 years in the auto transport business, we've delivered cars to all parts of the country from Denver and vice versa. Our focus is on providing the best service possible and that includes open and honest communication with our customers, as well as offering some of the cheapest auto shipping rates in the industry.
How are we able to offer more discounted prices than our competition? Our rates are so low because the volume of our business is so high and we pass along the savings to our customers. Other auto delivery companies often play "auto transport roulette", doing everything they can to fill up their carriers to maximum capacity before departing on their delivery route. With us, that is not the case. We consistently deliver cars on schedule, at lower prices, and with more attention to detail than others in the industry.
For a free auto shipping quote, simply fill out the submission form and save instantly on shipping your vehicle to anywhere in the nation. We also offer free consultations by calling the number at the top of the page!
Full Service, Environmentally Friendly Car Delivery
The Mile High City has a rich and unique transportation history that started with a tremendous surge in railroad lines when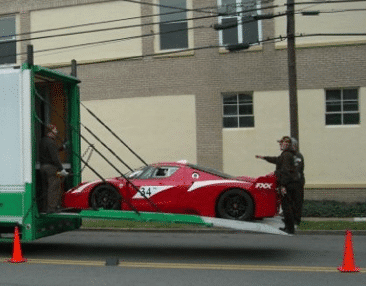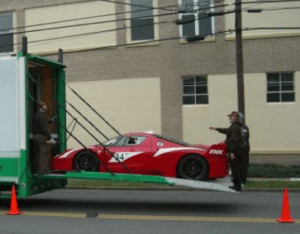 gold and silver were discovered in the Rocky Mountains in the mid-1800s. Near the end of the 20th century, Denver had more cars per capita than any other city in America. Denver's street grid system reflects the importance of effective transit and traffic flow in the city and makes it one of the most easily navigated big cities in America.
As part of our commitment to the transportation industry, Cross Country Car Shipping has enacted a number of voluntary guidelines designed to make our business model safer for the environment while still maintaining our commitment to the specific laws and regulations of each state. Part of our dedication to environmentally conscious car transport involves finding creative new ways to innovate and improve on existing models and standards.
Call us to learn more about how we can save you money on shipping your car or fill out the free instant quote form to see how easy it is to save on car transport in Denver. 
 Full Service Car Transport Solutions
We proudly offer a wide range of services to suit service requests to every state in the U.S. and we can also ship autos internationally. In addition to delivering cars, we also transport trucks, RVs, ATVs, electric vehicles, vans, buses, motorcycles and more! Here are some of the many great services we offer as part of our standard delivery process:
Efficient and reliable pick up and drop off
Flexible times and transport options
Auto transport to all 50 states
Liability insurance for all deliveries
Door-to-door or terminal vehicle shipping
Storage facilities throughout the U.S.
SmartWay Transport Partner
Satellite tracking on all vehicle deliveries
Call us to find out how quick and easy it is to save on shipping a car to or from Denver, or you can fill out the form at the top of the page to get a no-obligation, instant quote today!
Online resources
Denver Auto Show – Information about the Denver Auto Show, which is hosted at the Colorado Convention Center.
Denver Motor Vehicle Division – Vehicle title, registration and licensing information for Denver.
Consumer Advisory – A consumer advisory regarding auto transport companies from the Federal Motor Carrier Safety Administration.