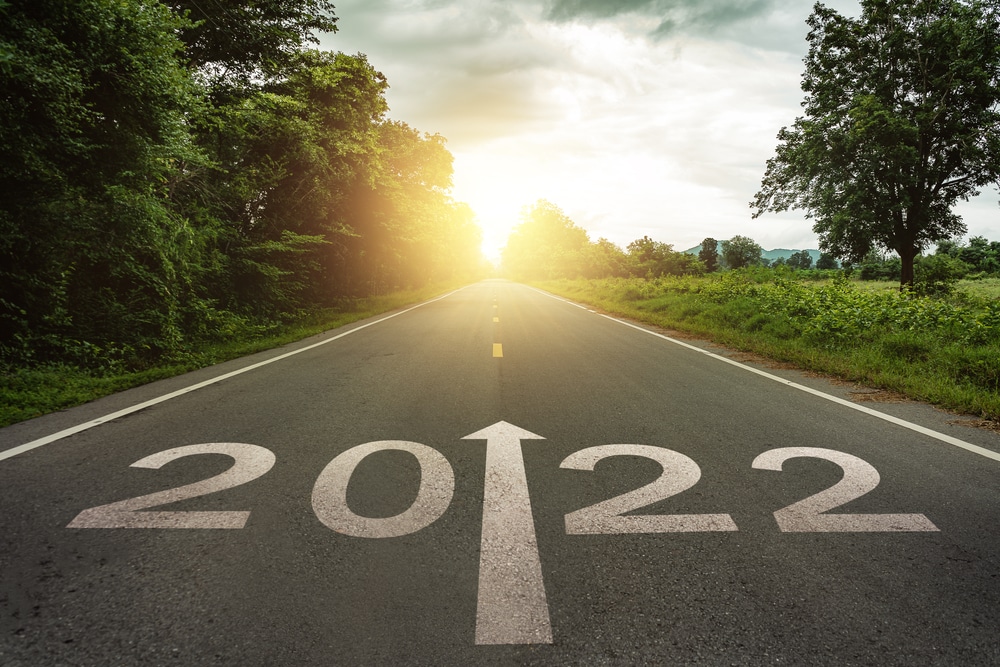 Cross country auto transport companies in 2022
Got cross country auto transport needs? It means you'll need a company that specializes in or has extensive experience in moving motor vehicles across the country. But where do you start? And, what do you look for?
These are all valid questions every first-time customer has when looking for a solution to their problem. These very questions can be what separates you from having a good or bad experience with cross country auto transport companies.
This is a simple guide anyone who uses auto transport companies can use to find the ideal company to suit their needs:
Who uses auto transport companies?
We can place auto transport customers in three different categories: regular customers, multi-vehicle customers, and special customers
Regular customers
Regular customers have basic needs. They just need their vehicle to get from point A to point B, whether domestically or internationally. Some examples of regular customers are students, senior citizens, business people, and travelers. Typically, only one vehicle is transported at a time, and auto transport is for personal or work-related reasons.
Multi-vehicle customers
As the name suggests, these customers transport multiple vehicles at once. Usually, this is for business purposes and is generally used by car dealerships and rental agencies. Car collectors also fall into this category, as well as large families.
Special customers
This class of customers is for those who don't fall under the regular or multi-vehicle category. One popular example is military personnel. This includes the Marines, Army, Navy, Coast Guard, and Air Force. There are special considerations and preparations to be made when transporting these types of vehicles.
The way some people look at it is, well, it's a car, and it can transport itself, so why do I need to hire someone to bring it? Call it a road trip, and we're set.
Maybe that sounds good in theory, but in fact, it's not that easy. Unless you're used to driving long distances with few stops and have no problem with losing all that time, be your own guest.
The reality of driving cross country is that it can be long, boring, and tiring. Much of the journey will look the same and become less exciting after a few hours. You'll have to deal with traffic, construction detours, bad drivers, and more. There's the possibility of being pulled over, being met with terrible weather conditions, and even getting lost.
Your car will hate you too. That's more wear and tear per mile to deal with, and what if it breaks down? Suppose it's the middle of the night in a rural town? Are you prepared to deal with that?
Cross country auto transport guarantees the safety of your vehicle and helps you save precious time, money, and effort. You also save on gas, lodging, and food, which could help to cover the cost of transport.
The biggest problem you will face with cross country car shipping is finding the right vehicle transport company to get the job done.
What to look for in car shipping companies
When you Google "car shipping companies in my area", you'll be bombarded with results to choose from. Don't be that person that chooses the first once they see, just because it was the top result.
When it comes to car shipping companies, research is key. There are green flags and red flags to pay attention to. Then, it boils down to budget and personal preference.
Here's what you need to look for in cross country car shipping companies:
License, registration, and insurance
We cannot stress the importance of this enough: Every auto transport company in the U.S is required by law to be licensed, registered, and insured. Do the due diligence and ensure the companies you're eyeing have these prerequisites before considering them seriously. If the company does not have any of the above, there's a chance the shipment can be seized at great inconvenience to you.
Experience and Customer Reviews
Experience is always a good sign. Companies that have been in business for over a decade tend to have the know-how and infrastructure to execute transport perfectly every time. This does not mean new companies are incapable and have not yet worked out their kinks.
This is where customer reviews come in particularly handy. Pay attention to what people have to say about the company. How was their experience with the staff? Were they courteous and willing to address concerns? What about the truck drivers? Were there instances of negligence? Did anyone say anything about hidden fees, delays, or damages?
Binding quotes and pricing
Did you know that auto transport fees increase by more than 20% from the time you get your quote to your final expenditure? This tactic is used by a lot of companies to trick customers with low quotes when in reality many customers end up paying more than they believed they would.
You're always better off with a company that has binding quotes, so you know what you're getting yourself into. This means that whatever the quote says, is what you'll pay. Use our free quote tool to find out exactly how much your cross country auto transport will cost.
Remember that while binding quotes apply to certain companies, self-delays and cancellations may incur additional charges.
Always be critical of extremely low quotes. When you research quotes, a range will appear. Compare this to your budget to create a tighter range. Companies that fall way below or above the range should signal red flags in your brain. Similarly, high quotes should not impress you or cause you to think a company is superior to the other.
Beware of companies asking for large deposits and upfront cash payments. It could be a scam. Beware predatory cancellation policies.
Take your time
Even if you're scrambling to find cross country auto transport companies that suit your needs at the last minute, take your time. You don't want to be a cautionary tale, especially with something as expensive as a motor vehicle.
Research, read carefully, and make a sound decision based on the guidelines we've provided. You'll thank yourself.
What is enclosed car shipping and do I need it?
Enclosed car shipping or enclosed transport is a service offered to customers who do not want their car transported using the open-air method.
Unlike the open-air method where the vehicle is exposed to the elements, enclosed car shipping allows the vehicle to be entirely enclosed or covered during the journey.
Generally, customers with super expensive or rare vehicles such as classic and luxury cars use this service. You'll also find customers with brand-new vehicles using this method.
Do you need it? It depends on your needs. Do you mind your car arriving a little dirty, and visible to onlookers? If not, then you can go ahead with open-air shipping. But, if the added security is something you desire, then enclosed transport is for you.
Is door-to-door shipping available?
A lot of auto transport companies offer door-to-door shipping as a convenience to their customers. Before agreeing to anything, find out if the company you're eyeing offers this service since not all companies do.
Door-to-door shipping means the vehicle is collected at your home or anywhere you choose, and delivered in the same way. Any location beside the company's terminal is generally considered door-to-door.
Door-to-door service will cost you more, so if you're seeking to maximize savings, this might not be the right option for you.
Can I ship my personal items?
Auto transport companies try to stay away from allowing customers to ship personal belongings in their vehicles during transport for two main reasons: Security and weight(fuel consumption).
Vehicle shipping companies are generally not liable for any loss or theft of personal items left behind in vehicles, and insurance will not cover it. Carriers encourage customers to remove these items to avoid these situations. There are simply way too many vehicles going in and out of the terminal for them to keep track of the personal items inside each vehicle.
Many customers opt for vehicle transport services because they are moving. If given the chance to transport a vehicle with personal belongings, most people would stuff it to avoid additional fees from movers. This will mean more weight on the carrier, and thus more fuel consumed per trip.
You'll be pleased to know that some companies allow personal items to be shipped during transport. Always inquire before assuming.
How do I prepare my vehicle for cross country car transport?
The first thing you should do when preparing your vehicle for cross country car transport is to wash it. This way, you can see all dents, scratches, and dings clearly. Take photographs of your vehicle for personal use.
Remove all accessories that are not necessary to operate the vehicle like bike racks, garbage bins, coat hangers, etc. These are not insured against loss, damage, or theft.
Ensure all loose parts are secured or removed. GPS systems and alarms should be disabled or disconnected, and if possible, remove or cover your toll tag to avoid charges.
Your vehicle should be clean and left with at least a ¼ tank of fuel, and all other liquids (brake fluid, transmission fluid, engine oil, etc) are at optimal levels. Lastly, if your car is inoperable, let the carrier know ahead of time. This will ensure preparations are made to load it onto the carrier, and you don't face delays on departure.
What is the cheapest way to ship a car cross country?
The cheapest way to ship a car cross country is the terminal-to-terminal/open-air combo.
Terminal-to-terminal service means the customer drives the vehicle to the terminal to be inspected, handed off to the driver, and loaded onto the truck. When the vehicle arrives at the other terminal, the customer is required to go there for pickup.
This is the cheaper of the three, as door-to-door, and terminal-to-door/door-to-terminal shipping attracts extra fees.
Open-air shipping means the vehicle is transported on a carrier with no walls or ceilings. Usually, this is an actual vehicle carrier, but other companies use flatbeds and lowboys for other vehicles.
This method is cheaper than enclosed shipping because the carrier is able to transport more vehicles at a time.
Can I ship multiple vehicles cross country?
Absolutely. Once you communicate your needs with the carrier to ensure availability/space, you can most certainly ship multiple vehicles cross country at the same time.
When you do this, most auto shipping companies offer special rates or a discount to subsidize the cost.
What is a Bill of Lading and why is it important?
A Bill of Lading is required for every vehicle being transported. The document is drafted once the customer prepares the vehicle for transport (i.e washing, clearing of personal belongings, servicing, etc). Both the driver and customer, in the presence of a witness, make note of the condition of the vehicle before it is loaded and the carrier departs.
This document protects both the customer and the driver (company). In the event that something happens, the customer can use it as proof that the condition of the vehicle was diminished. Similarly, a driver can use it as proof that the vehicle was received in a particular condition and nothing happened to it during transport. This way a customer cannot claim for pre-existing issues.
Is my vehicle insured during transport?
Yes, all carriers are required to carry insurance for the service they provide. As a customer, you have the right to acquire additional insurance for this service from your existing policy or another provider.
Car transport and COVID-19
The COVID-19 pandemic has changed the world as we know it and has forced us to be more mindful of our bodies and our choices. Most businesses were affected by the pandemic, and have had to adjust the way they operate. The car transport industry is no different.
Door-to-door shipping has become more popular, and all customers and drivers are advised to wear masks during the transaction. Before handing off your vehicle, it must be properly sanitized on the inside and outside. This is particularly important for heavy-contact areas like door handles, steering wheel, gear shift, and seat belt.
Maintain a social distance of six feet away as best as possible, and when finished, wash your hands properly or use hand sanitizer.