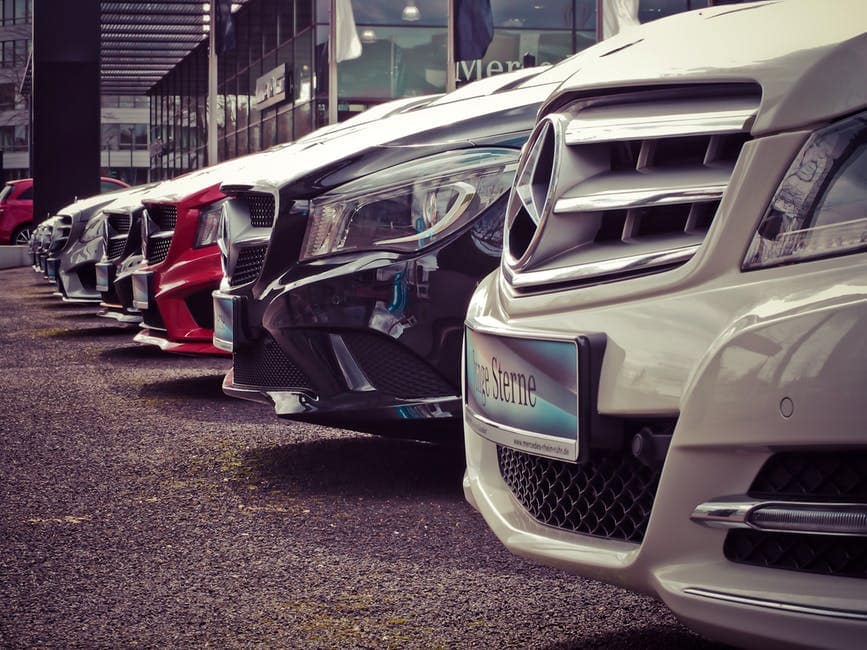 East Coast Auto Transport (Detailed Guide)
East Coast Auto Transport offers reliable and professional services for transporting vehicles along the bustling and scenic East Coast of the country. Whether you're relocating, purchasing a vehicle from another state, or need to transport a car to a loved one, our dedicated team ensures a seamless and secure transport experience.
With a focus on responsibility and customer satisfaction, we take the utmost care in handling your valuable vehicle. Our team of professionals understands the importance of your vehicle and treats it as if it were our own. We employ meticulous attention to detail and expertise throughout the entire transport process, ensuring the safe and timely delivery of your vehicle to its destination.
When it comes to timing, we provide flexible options based on your preferences and specific circumstances. We consider factors such as peak seasons, weather conditions, and demand fluctuations to determine the best time for auto shipping along the East Coast. Our goal is to provide you with competitive pricing and efficient services while prioritizing the security of your vehicle.
With East Coast Auto Transport, you can trust that your vehicle is in capable hands. We offer comprehensive services, including open and enclosed carriers, insurance coverage, and transparent communication throughout the transport journey. Whether it's a short distance or a cross-country trip, we are committed to exceeding your expectations and ensuring a hassle-free auto transport experience along the remarkable East Coast.
Transporting Vehicles Throughout East Coast
Transporting vehicles across the East Coast of the country is a crucial service that ensures families can relocate or send their cars securely and efficiently. From the sunny shores of Florida to the scenic landscapes of Rhode Island, this region boasts diverse destinations. Reliable vehicle transportation services are essential for families embarking on cross-country moves or those seeking to explore new horizons.
Professional transporters understand the value of timely and safe deliveries, providing peace of mind to their clients. Whether it's relocating due to work, pursuing educational opportunities, or embarking on a memorable road trip, having a trusted means to transport vehicles throughout the East Coast is vital.
With expert assistance, families can confidently traverse the country, knowing their cars will arrive at their destination intact and ready for new adventures.
How To Choose the Right East Coast Auto Transport Service
When it comes to choosing an auto transport company on the East Coast, ensuring reliable deliveries is of utmost importance to customers. Whether you're relocating, buying a car from another state, or sending a vehicle to a loved one, finding the right transport service is essential.
Firstly, consider the reputation and track record of the transport company. Look for customer reviews and testimonials to gauge their reliability and professionalism. A reliable service will have positive feedback from satisfied customers who experienced smooth and timely deliveries.
Secondly, verify the company's licensing and insurance. A reputable car transport company should possess the necessary licenses and insurance coverage to protect your vehicle during transit. This ensures that any damages or losses will be properly handled.
Thirdly, inquire about their delivery options and timeframe. Reliable transport services provide flexible delivery options tailored to customers' needs, whether it's expedited shipping or a more cost-effective option. Clear communication regarding estimated pickup and delivery dates is crucial for planning purposes.
Lastly, consider the level of customer service provided. A reliable auto transport company will have knowledgeable and responsive customer support to address any concerns or questions that may arise during the transportation process.
By considering these factors, customers can make an informed decision when selecting an East Coast auto transport service. Prioritizing reliable deliveries ensures that your vehicle reaches its destination safely and on time, providing peace of mind throughout the transportation journey.
Top 5 Routes on the East Coast
The East Coast of the country is renowned for its scenic routes and picturesque drives. Here are the top five routes that offer captivating experiences for travelers:
Pacific Coast Highway (California): Stretching along the stunning California coastline, this route offers breathtaking ocean views, towering cliffs, and charming beach towns.
Blue Ridge Parkway (North Carolina and Virginia): Winding through the Blue Ridge Mountains, this route showcases spectacular vistas, vibrant foliage in the fall, and access to hiking trails and scenic overlooks.
Overseas Highway (Florida): Connecting mainland Florida to the Florida Keys, this iconic route traverses a series of bridges and offers mesmerizing views of turquoise waters, lush islands, and vibrant marine life.
Coastal Route 1 (Maine): Exploring the rugged beauty of Maine's coastline, this route features quaint fishing villages, lighthouses, rocky shores, and delicious seafood options.
Acadia All-American Road (Maine): Leading through Acadia National Park, this route combines breathtaking mountain scenery, pristine lakes, and opportunities for outdoor activities like hiking, biking, and wildlife spotting.
Embarking on these East Coast routes allows travelers to immerse themselves in the natural wonders and diverse landscapes this region has to offer, creating unforgettable road trip memories.
Average Costs Information of East Coast Auto Transport Industry
Understanding the average costs associated with the East Coast auto transport industry is essential for customers seeking reliable and cost-effective services. Several factors influence pricing in this industry.
Firstly, distance plays a significant role. Longer distances typically result in higher transportation costs due to fuel expenses and driver compensation.
Secondly, the type of vehicle being transported affects the price. Larger and heavier vehicles may require specialized equipment, which can incur additional fees.
Additionally, the time of year and current demand can impact costs. Peak seasons, such as summer or holidays, often witness higher prices due to increased demand.
Furthermore, the chosen transportation method influences pricing. Open carriers are generally more affordable than enclosed carriers, which provide extra protection.
Lastly, any additional services requested, such as expedited shipping or door-to-door delivery, can incur additional charges.
By considering these factors and obtaining quotes from multiple transport companies, customers can gain a better understanding of the average costs involved in the East Coast auto transport industry and make informed decisions to meet their specific needs.
Why Should You Choose Us
When it comes to car shipping on the east coast, choosing a reliable and responsible service is paramount. At Cross Country Car Shipping, we pride ourselves on being professionals in the industry, committed to ensuring the safe and timely transportation of your vehicle.
Responsibility is at the core of our operations. We understand the significance of your vehicle and the trust you place in us to deliver it securely. Our team of dedicated employees takes their role seriously, employing meticulous care and attention to detail throughout the entire process.
As professionals, we possess the expertise and experience necessary to handle all aspects of cross country car shipping. From handling paperwork and logistics to employing the most efficient and secure transport methods, we prioritize the smooth execution of every shipment. Check our quote now.
When you choose us, you can have peace of mind knowing that your vehicle is in capable hands. We go above and beyond to provide reliable, efficient, and professional car shipping services that meet your needs and exceed your expectations. Trust Cross Country Car Shipping for your cross country vehicle transportation needs.
FAQ
What Is The Best Time For Auto Shipping?
The best time for auto shipping to the East Coast depends on several factors. Generally, it is advisable to plan your shipment during non-peak seasons, such as fall or winter, when demand is lower. This can potentially result in more competitive pricing and faster turnaround times. However, it's essential to consider weather conditions and potential disruptions during certain months. Consulting with a reliable auto shipping service will help you determine the optimal timing based on your specific needs and circumstances.