Car Shipping Services and Options in Fayetteville
Welcome to Cross Country Car Shipping, the best auto transport company in Fayetteville!
There are several different options to consider when shipping a vehicle, whether you need it moved across the state or to the other side of the country. Here are the most common carrier and delivery methods for shipping an auto:
Types of Auto Shipping Carriers
Within the continental U.S., there are two main ways of shipping a vehicle: open air or enclosed transport. This section details the main differences between the two.
Open air transport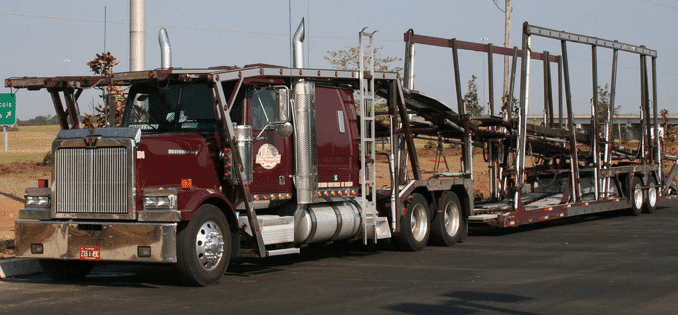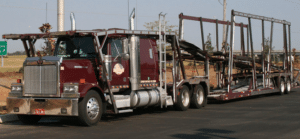 Open air transport is the industry standard and the cheapest way to move a car. You've likely seen open air transport carriers on the freeway–those large trucks loaded up with new cars on their way to a dealership. Though it's still a very safe way to ship a car, open air transport can leave your vehicle more susceptible to environmental conditions.
Enclosed transport
If you're concerned about weather conditions or potential damage, enclosed transport offers a more secure way to move a car. With enclosed transport, your vehicle is enclosed throughout the process of delivery, protecting it from both prying eyes, as well bad weather.
Call us today or fill out the quote form to the right to receive a free car shipping estimate for Fayetteville! 
Pick Up & Drop Off Options: Door-to-door v. Terminal-to-terminal
Once you've settled on the type of car shipping carrier that you prefer, it's time to figure out where you want your car or truck delivered. The two main options are door-to-door and terminal-to-terminal shipping. 
Terminal-to-terminal shipping
In combination with open air transport, terminal-to-terminal shipping is the cheapest way to ship a car. With this method, you drop your vehicle off at one of our local terminals and pick it up at the nearest terminal to your destination. For your convenience, we maintain terminals and storage depots in almost every major American city.
Door-to-door transport
When you need a car shipped directly to your door or specified location, door-to-door transport is the way to go. Door-to-door auto delivery does cost more, but it's the ultimate in convenience peace of mind.
Before making a final decision on which car shipping company to go with, it's important to do some basic research on auto transport companies, particularly their safety records. The Federal Motor Carrier Safety Administration has both free and fee-based options to help you research company safety records.
Call us today or fill out the submission form at the top of the page to get a free car shipping quote today!
Types of Autos We Relocate in Fayetteville
Classic, exotic and luxury autos
Government and academic facility service vehicles
ATVs, dirt bikes and off road vehicles
Buses, vans and oversize autos
Sport boats, ski boats and jet skis
New and used car dealership inventory
Car shipping for college students
Plug-in electric vehicle shipping
Car delivery for members of the armed forces
These are just a few of the many services we offer in Fayetteville–call us for more information or fill out the quote form at the top of the page to start saving today!