How To Ship A Car Or Truck in Florida
Welcome to Cross Country Car Shipping, the top rated auto transporters in Florida!
Thanks to the influence of technology, shipping a car has never been easier or more cost effective. There are many options when it comes to choosing the auto shipping service that is right for you. The best starting point to get several quotes from websites like this one. Almost all car moving companies will offer a free quote using a form similar to the one you see to the right. The three-step process is simple and only takes a few seconds to complete.
Enter your pickup date, location and destination
Using the drop down menu, select the make, model and year
Enter your name, email and phone number to receive free quotes
After collecting several quotes, you'll want to select that one that offers the services you requested, within the timeframe specified, while still being affordable. Many customers will accept the lowest bid offered, thinking that all car shippers are the same. Do not make this mistake! Some companies will offer unreasonably low prices, only to increase them later or request further payment before delivery. Some basic research at the Better Business Bureau site can go a long way toward saving you time and money.
To get started and get a complementary estimate today, call us or fill out the submission form to have free quotes delivered directly to your email inbox!
Types of Vehicles We Ship In Florida
With over 25 years of experience in the auto shipping industry, there is nothing we haven't moved before. We have relocated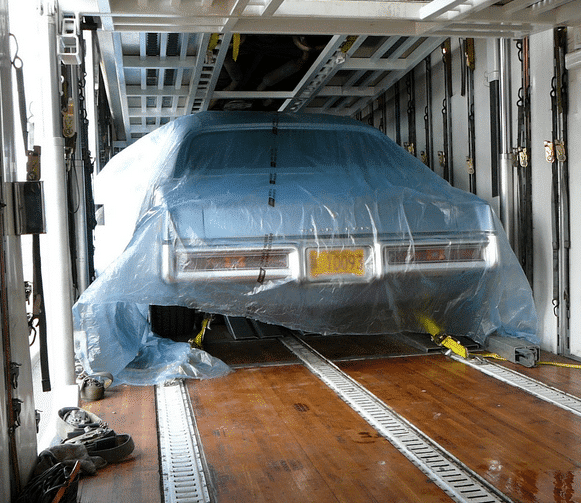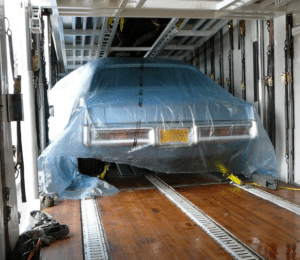 everything from boats and planes to motorcycles and buses. No job is too big or too far away! Here are the types of vehicles we frequently transport in Florida:
Classic cars, muscle cars and luxury autos
Motorcycles, choppers and Harleys (ask about crated delivery)
Trucks, trailers, semis, vans, buses and construction equipment
Boats, yachts, jet skis and other recreational watercraft
Antique trucks and car collections
Corporate vehicle fleets and dealership inventory
These are just a few of the many car shipping services we offer. We also provide custom shipping solutions for jobs that require extra care or particular attention to detail.
To learn more about the Florida auto shipping options we offer, call us to speak to a consultant or fill out the free form at the top of the page to get an instant quote!
Florida Auto Shipping Resources
Florida DMV – The online home for the Florida Department of Motor Vehicles. Information on registering a car, license and auto registration.
Florida Highway Safety – Florida Department of Highway Safety and Motor Vehicles online resources.
Florida Car Shows – Listings of car shows throughout the state of Florida.
Luxury Car Buying Guide – A helpful primer to buying high ends autos from Cars.com.
Classic Cars – Online marketplace for buying and selling classic cars.
Florida Auto Delivery
Jacksonville
Miami
Tampa
St. Petersburg
Orlando