Car Shipping Services In Phoenix, Arizona
Phoenix, Arizona, with its vibrant desert landscapes and bustling city life, often calls for dependable auto shipping services. Whether you're moving to the Valley of the Sun, purchasing a vehicle from afar, or needing to transport your car for any reason, finding the right auto shipping solution is crucial.
When it comes to auto shipping in Phoenix, Arizona, you have several options and considerations. From selecting the most suitable transport method and route to choosing a reputable car shipping company, there are key factors to keep in mind to ensure a seamless experience.
In this comprehensive guide, we'll explore the intricacies of auto shipping services in Phoenix, Arizona. We'll delve into the factors influencing car shipping costs, the best practices for securing a car shipping quote, and how to plan for long-distance car transport to or from the area. Additionally, we'll provide insights into the most popular car shipping routes in the region and emphasize the importance of careful vehicle preparation.
Whether you're a Phoenix resident looking to relocate within the state or an auto enthusiast aiming to transport your prized vehicle to or from Arizona, our guide will be your trusted resource for all things related to auto shipping services in this vibrant city.
Find Auto Transport Services in Phoenix, Arizona
Cross Country Car Shipping offers the perfect solution for your vehicle and freight shipping needs in Phoenix, Arizona. Our dedicated team, located in the heart of Arizona, takes great pride in delivering outstanding services throughout the area. Count on us for smooth, reliable, and secure transportation, earning the trust of numerous satisfied customers in the Valley of the Sun. Your vehicle's journey begins right here.
Our Company
Cross Country Car Shipping specializes in serving Phoenix, Arizona, and is dedicated to providing top-notch car shipping services, backed by extensive industry expertise. Our team is comprised of highly skilled professionals with a deep understanding of secure and efficient vehicle and freight transport. We place customer satisfaction and service excellence at the forefront of our operations, and our unwavering commitment to these principles has solidified our reputation as the preferred choice for transportation services in the Valley of the Sun.
Get Our Services
Cross Country Car Shipping takes immense pride in providing a comprehensive range of tailored services to meet various transportation requirements in Phoenix, Arizona.
Phoenix, Arizona Car Shipping Services
Rely on our comprehensive car shipping services in Phoenix, Arizona, for on-time and impeccable vehicle transportation, guaranteeing the preservation of your vehicle's pristine condition throughout its journey, from pickup to delivery. Leveraging our extensive expertise and robust logistical network, we expertly navigate Arizona's transportation routes. Regardless of whether you have a compact car or an SUV, we cater to all vehicle types, offering convenient door-to-door service to ensure your peace of mind.
Motorcycle Transport Services
Motorcycle enthusiasts in Phoenix, Arizona, can trust our specialized shipping services, which provide a secure and reliable solution for transporting their cherished two-wheeled companion. We are equipped with specialized tools and in-depth expertise in motorcycle transport, serving both classic and modern bikes. Our primary focus remains on ensuring the safety and on-time delivery of your motorcycle, and we take immense pride in accomplishing this goal with the highest level of care and attention.
Enclosed Car Shipping Services
Dedicated to putting safety first, Cross Country Car Shipping provides reliable enclosed transportation services in Phoenix, Arizona, ensuring your vehicle's protection from external elements throughout its journey. Our fleet of meticulously maintained enclosed carriers is tailor-made to safeguard valuable or classic automobiles, offering comprehensive shielding against adverse weather, debris, and potential hazards. You can have confidence in our careful handling of each vehicle, treating them as if they were our cherished possessions.
Phoenix, Arizona RV Shipping
For top-notch RV shipping services in Phoenix, Arizona, our team is fully prepared to manage the intricacies of transporting these sizable vehicles. Whether you have a compact travel trailer or a spacious motorhome, we possess the expertise and resources to ensure a secure voyage. We recognize the distinct challenges associated with RV shipping and are ready to address them effectively, ensuring your peace of mind throughout the entire transportation process.
Boat Shipping Phoenix, Arizona
For professional boat shipping services in Phoenix, Arizona, trust us to ensure the secure and efficient transport of your watercraft. Whether you have a personal watercraft or a larger yacht, we handle your boat with the utmost care and professionalism. Rest assured that our comprehensive insurance coverage provides the reassurance you need, guaranteeing the secure delivery of your boat to its intended destination.
Phoenix, Arizona Freight Shipping Services
Customized to meet the unique needs of individuals and businesses, our freight shipping services in Phoenix, Arizona, are perfectly suited for transporting oversized, heavy, or substantial items. Whether you're moving palletized goods, construction materials, or industrial cargo, we have the essential resources and expertise to effectively manage every aspect. Regardless of your specific freight shipping needs in Phoenix, we are fully prepared to offer tailored solutions that align with your exact requirements.
Reliable Phoenix, Arizona International Car Shipping Services
Rely on our international car shipping company in Phoenix, Arizona, for seamless vehicle transfers during international moves. We handle all transportation procedures, manage customs paperwork, and coordinate foreign delivery logistics to ensure a hassle-free process. Our primary focus is simplifying international shipping, ensuring peace of mind throughout the entire process.
Heavy Equipment Hauling in Phoenix, Arizona
Prioritizing safety, we skillfully handle the transportation of large machinery and equipment in Phoenix, Arizona, guaranteeing a smooth and secure voyage. Whether it's construction, agricultural, or industrial machinery, our dedicated carriers and skilled experts ensure safe and efficient transport. You can trust that your heavy equipment will arrive on time and in excellent condition, offering you peace of mind.
For dependable car shipping and comprehensive transportation solutions in Phoenix, Arizona, feel free to reach out to Cross Country Car Shipping today. Contact our team, and we are fully equipped to address all your vehicle and freight transport requirements with enthusiasm.
How Does Car Shipping to/From Phoenix Arizona Work?
Car shipping to and from Phoenix, Arizona, involves a carefully coordinated process to ensure the safe and timely transport of vehicles. Whether you're relocating, buying a car from a different location, or needing to move a vehicle for any reason, understanding how car shipping works in Phoenix is essential for a smooth experience.
Choosing a Car Shipping Company: The first step is selecting a reputable car shipping company in Phoenix, such as Cross Country Car Shipping. Look for experienced and licensed carriers that specialize in vehicle transport.
Requesting a Quote: Contact the chosen car shipping company to request a quote. You'll need to provide details about your vehicle, including its make, model, and dimensions, as well as pickup and delivery locations. The shipping company will use this information to provide you with a cost estimate.
Scheduling Pickup: Once you've accepted a quote, the car shipping company will arrange a pickup date. They'll either pick up your vehicle from your location or a nearby terminal, depending on the service you choose.
Vehicle Inspection: Before loading your vehicle, a thorough inspection is conducted. This includes documenting the vehicle's condition, noting any existing damage, and taking photographs. Both you and the carrier will receive copies of this inspection report.
Transportation Method: You'll need to choose between open and enclosed transport. Open carriers are cost-effective and suitable for most vehicles, while enclosed carriers provide additional protection for valuable or classic cars.
Shipping and Tracking: The car is loaded onto the carrier, and the journey begins. Throughout the transportation process, you can typically track your vehicle's location and status.
Delivery: Once the carrier arrives at the destination, another inspection is conducted to ensure the vehicle's condition matches the initial inspection report. You'll sign off on the delivery, and the vehicle is released to you.
Final Payment: Pay any remaining balance to the car shipping company. Payment methods vary but often include credit cards, checks, or bank transfers.
Enjoy Your Vehicle: Your vehicle is now safely delivered to its destination in Phoenix, Arizona, or another location, ready for you to enjoy.
Remember that the timeline for car shipping can vary depending on factors like distance, weather conditions, and carrier availability. Always communicate with your chosen car shipping company in Phoenix to address any questions or concerns you may have, ensuring a smooth and worry-free vehicle transport experience.
How Much Does Auto Shipping in Phoenix Arizona Cost?
Auto shipping costs in Phoenix, Arizona, can vary widely depending on several factors. Understanding these factors can help you get a clearer picture of how much you might pay to transport your vehicle.
Distance: The primary factor influencing car shipping costs is the distance between the pickup and delivery locations. Longer distances typically result in higher shipping costs. Shipping a car within Arizona will be more affordable than shipping it cross-country.
Vehicle Type: The type of vehicle you're shipping matters. Larger or heavier vehicles require more space on the carrier and may cost more to transport than smaller vehicles.
Transport Method: You'll have a choice between open and enclosed transport. Open carriers are the more cost-effective option and are suitable for most vehicles. Enclosed carriers, which provide added protection, tend to be more expensive.
Season and Weather: Weather conditions can affect auto shipping costs. For instance, during winter months, routes through snow-prone areas may be more expensive due to the added challenges of winter driving.
Vehicle Condition: Non-operational vehicles or those with special modifications may require additional equipment or handling, resulting in higher costs.
Pickup and Delivery Locations: The specific locations within Phoenix or Arizona can impact costs. Urban areas with better accessibility tend to have lower shipping costs than remote or less accessible areas.
Time of Year: Auto shipping costs can fluctuate seasonally. Prices may be higher during peak moving seasons, such as summer, when many people are relocating.
Transport Schedule: The flexibility of your pickup and delivery dates can also influence costs. Expedited or rush services may cost more than standard shipping options.
Insurance Coverage: Most reputable car shipping companies include insurance coverage in their quotes. However, additional insurance or coverage upgrades can affect the overall cost.
To get an accurate estimate for auto shipping in Phoenix, it's advisable to request quotes from multiple reputable car shipping companies. These quotes should include all relevant details, such as the type of transport, pickup and delivery locations, and the expected timeline.
Keep in mind that while cost is an important factor, it's also crucial to choose a reputable and experienced car shipping company to ensure the safety and reliability of your vehicle's transport. Ultimately, the specific cost of auto shipping in Phoenix, Arizona, will depend on your unique circumstances and preferences.
Top 10 Most Popular Routes for Car Shipping in Phoenix Arizona
Car shipping in Phoenix, Arizona, is a common need for individuals and businesses alike. The city's central location in the southwestern United States makes it a hub for various car shipping routes. Here are the top 10 most popular car shipping routes to and from Phoenix:
Phoenix to Los Angeles: The route between Phoenix and Los Angeles is one of the busiest in the region. It's a popular choice for both residents relocating between these major cities and for dealerships transporting vehicles.
Phoenix to Las Vegas: Las Vegas is a short distance from Phoenix, making it an affordable and commonly traveled route for car shipping.
Phoenix to Tucson: Shipping between Arizona's major cities, Phoenix and Tucson, is a frequent choice for residents moving within the state.
Phoenix to San Diego: This route connects Phoenix with the beautiful coastal city of San Diego. It's commonly used for personal and dealership vehicle transport.
Phoenix to Dallas: Shipping cars between Phoenix and Dallas is a common route for those relocating or purchasing vehicles from Texas dealerships.
Phoenix to Denver: The route between Phoenix and Denver sees a steady flow of vehicles, especially during relocations and seasonal travel.
Phoenix to Chicago: Shipping from the desert of Phoenix to the Midwest in Chicago is a popular route, especially for those relocating or buying cars from the Windy City.
Phoenix to Seattle: While it's a longer journey, the route between Phoenix and Seattle is chosen by those moving to the Pacific Northwest or buying cars from the region.
Phoenix to Salt Lake City: This route connects the major cities of Phoenix and Salt Lake City, making it ideal for people moving or purchasing vehicles in either location.
Phoenix to Albuquerque: Shipping between Phoenix and Albuquerque is a common choice for those relocating to or buying vehicles from New Mexico's largest city.
These routes offer diverse options for car shipping in Phoenix, accommodating a range of transportation needs. Whether you're moving, buying a car from a dealership, or selling a vehicle, there's likely a well-traveled route that can meet your requirements. When planning car shipping, always work with reputable car transport companies to ensure a smooth and reliable process.
Enclosed vs Open Car Transport
When it comes to car transport, one of the critical decisions you'll need to make is whether to go with enclosed or open car transport. Both options have their advantages and disadvantages, and the choice depends on your specific needs and preferences.
Open Car Transport:
Open car transport is the more common and cost-effective choice. It involves transporting vehicles on an open trailer, similar to the ones you see on highways carrying multiple cars. Here are some key points to consider:
Cost-Efficiency: Open transport is generally more affordable because it can carry multiple vehicles at once, reducing costs for both carriers and customers.
Visibility: Since your car will be exposed to the elements during transport, there's a possibility of dust, dirt, or weather-related wear, although most carriers take steps to minimize this.
Availability: Open car carriers are more widely available and can usually accommodate a broader range of vehicles, including larger SUVs and trucks.
Speed: Open transport tends to be faster because there are more open carriers on the road.
Enclosed Car Transport:
Enclosed car transport involves transporting vehicles in an enclosed trailer, protecting them from exposure to the elements. Here's why you might choose this option:
Protection: Enclosed transport offers the highest level of protection for your vehicle. It shields your car from road debris, weather, and potential vandalism.
Special Vehicles: If you have a classic car, luxury vehicle, or a highly valuable car, enclosed transport is often the preferred choice to ensure its pristine condition upon arrival.
Peace of Mind: If you're concerned about the condition of your vehicle during transport, enclosed shipping provides peace of mind, knowing your car is fully protected.
Custom Vehicles: For custom or modified vehicles with unique features, enclosed transport ensures they remain in their intended condition.
Long-Distance or Cross-Country: Enclosed transport is often chosen for long-distance or cross-country moves when your vehicle will spend extended periods on the road.
Ultimately, the choice between open and enclosed car transport depends on factors like your budget, the type of vehicle you're shipping, your level of concern for its condition, and the distance of the move. For everyday vehicles or shorter moves, open transport is a practical and cost-effective choice. However, if you have a high-value or specialty vehicle or want the utmost protection, enclosed transport is the way to go. Regardless of your choice, always work with reputable car transport companies to ensure a safe and reliable experience.
Door-to-Door Auto Transport Service in Phoenix Arizona
Door-to-door auto transport service is a convenient and popular option for those looking to move vehicles in Phoenix, Arizona. This service offers numerous benefits, making the process of transporting your vehicle hassle-free and efficient.
Convenience: One of the most significant advantages of door-to-door auto transport is its convenience. The process begins with the car shipping company picking up your vehicle from its current location, whether it's your home, office, or another designated spot. This eliminates the need for you to drop off your vehicle at a terminal, saving you time and effort.
Reduced Stress: Moving a vehicle can be stressful, especially if you're dealing with a long-distance relocation or a cross-country move. Door-to-door service takes the burden off your shoulders. You don't have to worry about driving your vehicle to a terminal or coordinating its pickup and delivery. The transport company handles all these logistics for you.
Time-Saving: Door-to-door auto transport is a time-saving option. It allows you to focus on other aspects of your move while the professionals take care of your vehicle. This can be particularly beneficial if you have multiple vehicles to transport or if you're juggling a busy schedule.
Personalized Service: Many reputable auto transport companies offer personalized door-to-door service. They work with you to schedule convenient pickup and delivery times, ensuring that the process aligns with your needs and preferences. This level of customization can be essential for a smooth experience.
Reduced Mileage and Wear: Choosing door-to-door service means your vehicle will be loaded onto a carrier and transported directly to its destination. This minimizes the mileage and wear on your vehicle compared to driving it yourself or dropping it off at a terminal.
Safety and Security: During transport, your vehicle is handled by experienced professionals who specialize in vehicle shipping. They use secure methods and equipment to ensure your car arrives at its destination in the same condition it was picked up in.
In conclusion, the door-to-door auto transport service in Phoenix, Arizona, offers a stress-free, convenient, and efficient way to move your vehicle. Whether you're relocating, buying or selling a car, or needing your vehicle transported for any reason, this service allows you to focus on other aspects of your move while experts take care of your valuable asset.
How To Choose the Best Auto Shipping Company?
Choosing the best auto shipping company is a crucial decision, whether you're moving a vehicle locally or across the country. Here are some key attributes and steps to consider when selecting the right auto-shipping company:
1. Reputation and Reviews: Start your search by looking for the best car shipping companies with a strong reputation. Read online reviews and testimonials from previous customers to gauge their experiences. Consider companies that have a track record of delivering vehicles safely and on time.
2. Licensing and Insurance: Ensure that the auto shipping company is licensed and registered with the appropriate authorities. Verify their insurance coverage to guarantee your vehicle's protection during transport. A reputable and reliable car shipping company will provide insurance details upon request.
3. Experience and Expertise: Experience matters in the auto shipping industry. Choose a company that has been in business for a while and has a deep understanding of the intricacies of vehicle transport. Experienced companies are more likely to handle unexpected situations effectively.
4. Services Offered: Determine whether the company offers the specific services you need. This might include open or enclosed transport, door-to-door service, international shipping, or specialized transport for classic or luxury cars.
5. Pricing and Quotes: Obtain quotes from multiple auto shipping companies and compare their pricing. Be cautious of companies that provide significantly lower quotes, as this could indicate subpar service. Transparent pricing with no hidden fees is essential.
6. Customer Support: Interact with the company's customer support team to assess their responsiveness and helpfulness. Clear communication is vital throughout the shipping process, so choose a company that prioritizes customer service.
7. Vehicle Inspection: A reputable car transport company will perform a thorough vehicle inspection before transport. This inspection documents your vehicle's condition and any pre-existing damage, providing you with peace of mind.
8. Delivery Times: Inquire about estimated delivery times and ensure they align with your schedule. While unforeseen delays can occur, a reliable company should provide a reasonable timeframe for your shipment.
9. References: Don't hesitate to request references from the auto shipping company. Speaking directly with past customers can provide valuable insights into their experiences and satisfaction with the service.
10. Contracts and Terms: Carefully review the shipping contract, including terms and conditions. Make sure you understand the responsibilities of both parties, including pickup and delivery procedures, payment terms, and cancellation policies.
By considering these attributes and taking these steps, you can make an informed decision when choosing the best auto-shipping company for your needs. Prioritizing reliability, transparency, and professionalism will help ensure a smooth and stress-free vehicle transport experience.
Choose Us "Cross Country Car Shipping".
When it comes to selecting an auto shipping company, one name stands out as a trusted partner committed to excellence – Cross Country Car Shipping. With a reputation built on reliability, professionalism, and customer satisfaction, choosing us means choosing a stress-free and efficient vehicle transport experience.
1. Extensive Experience: Cross Country Car Shipping brings years of experience to the table. Our team has handled a wide range of vehicle shipping needs, from standard car transport to specialty services for luxury and classic cars, motorcycles, RVs, and heavy equipment. Our deep industry knowledge ensures that your vehicle is in capable hands.
2. Nationwide Coverage: We provide comprehensive auto shipping services across the United States. Whether you're moving locally, relocating cross-country, or need international shipping, we have the expertise and infrastructure to meet your needs. Our extensive network of carriers and partners guarantees reliable service.
3. Customer-Centric Approach: At Cross Country Car Shipping, our customers come first. We prioritize your needs, whether it's ensuring a smooth pickup and delivery process, providing transparent pricing, or offering exceptional customer support. We're dedicated to making your vehicle transport experience hassle-free.
4. Safety and Security: Your vehicle's safety is our top priority. We use reliable carriers equipped with the latest safety features and secure tie-downs. Additionally, we offer both open and enclosed transport options to cater to your specific requirements, ensuring your vehicle arrives in the condition it left.
5. Transparent Pricing: We believe in transparent pricing without hidden fees or surprises. When you request a quote from Cross Country Car Shipping, you'll receive a detailed breakdown of costs. Our competitive rates and commitment to value for your money make us a cost-effective choice.
6. Fully Licensed and Insured: Rest assured that Cross Country Car Shipping is fully licensed and insured. We comply with all industry regulations, providing you with peace of mind that your vehicle is protected throughout the Phoenix car transport process.
7. Excellent Reputation: Our track record of satisfied customers speaks for itself. We encourage you to read our reviews and testimonials from past clients who have experienced the reliability and professionalism of Cross Country Car Shipping firsthand.
8. Comprehensive Services: Whether you need standard vehicle transport, specialized services, or even freight shipping, we offer a wide range of transportation solutions to meet your unique needs. Our adaptable approach ensures a tailored experience for each customer.
Choosing cross-country shipping means choosing a partner dedicated to the safe, efficient, and hassle-free transport of your vehicle. We take pride in being your trusted ally in vehicle shipping, and we look forward to delivering top-tier service for all your transportation needs.
FAQs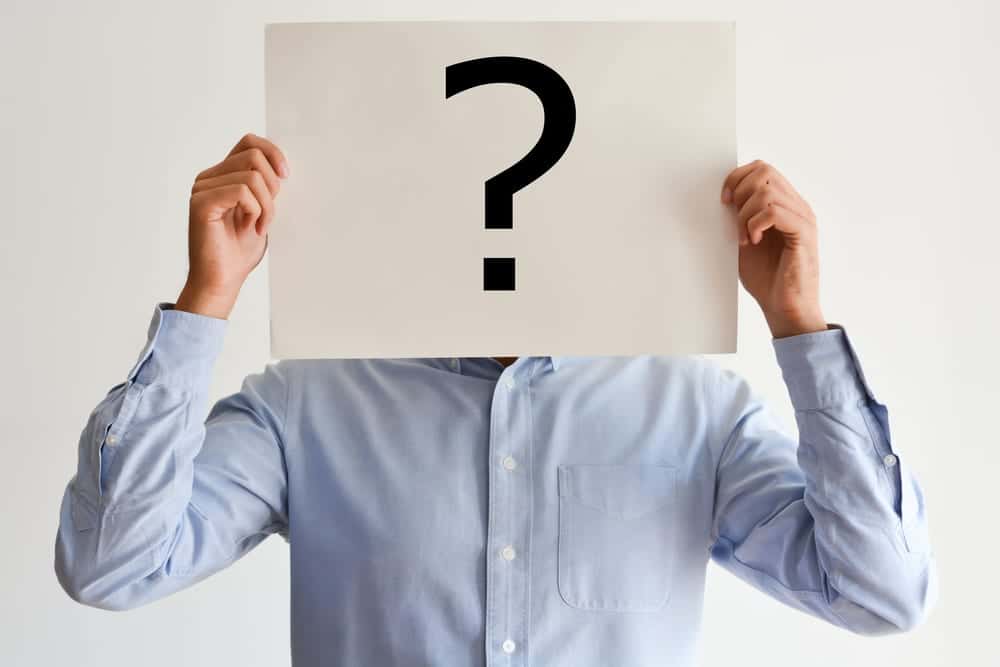 How Long Does Car Shipping to/From Phoenix, Arizona Take?
The duration of car shipping to or from Phoenix, AZ, can vary depending on several factors. Generally, local or short-distance shipments within the state might take a few days to a week. For longer distances, such as cross-country moves, it can range from one to two weeks. International shipments will have more variable timelines due to customs procedures and travel distances. The shipping method chosen, seasonal demand, and specific routes can also impact delivery times. To get a precise estimate, it's best to consult with your chosen auto transport company, as they can provide tailored timelines for your unique shipment.