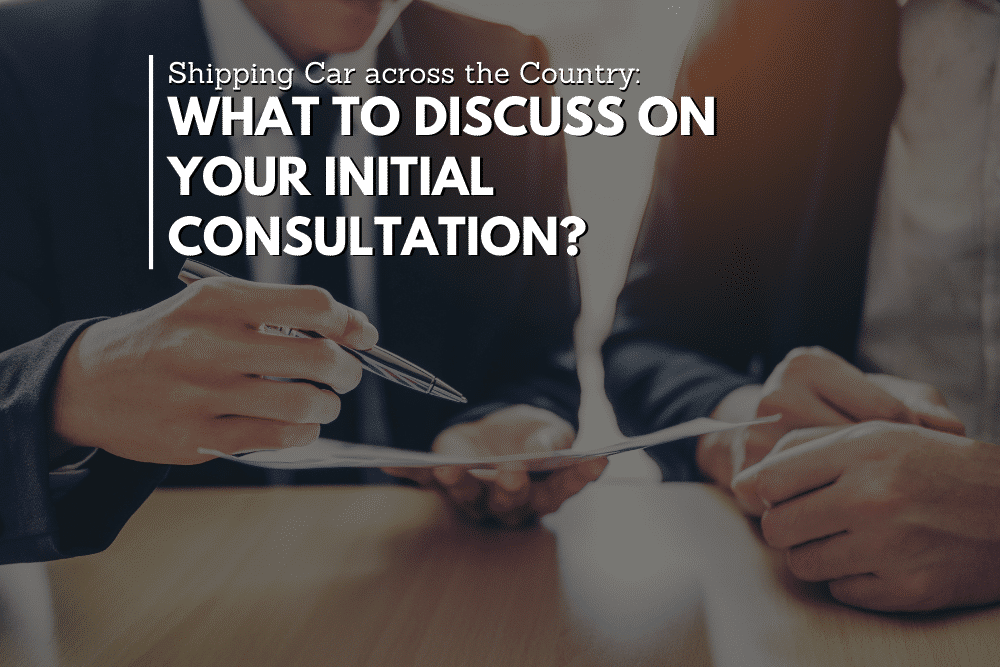 Shipping Car across the Country: What to Discuss On Your Initial Consultation?
Most customers, when they approach us, ask one key question – which is a better way? Shipping car cross-country or driving to the destination? Well, for obvious reasons, it is always advisable to hire a car shipping company, especially if you are moving outside the state or country.
If you have chosen an auto transport company, it is the best decision you've made. It will not only help you save money and time but also protect your favorite car from obtaining any damage, scratches, or dents. Also, the convenience, time delivery, and hassle-free process is the best thing!
You might have already started evaluating options available in your area. Of course, you would know what you need. But in this post, we will cover a few essential things you must discuss with your potential car shipping company. Let's get started.
The approximate cost of shipping services is probably the first thing to discuss on the first call with the professionals. After all, you need to know whether you will get what you are paying for, or are they charging you genuinely? To find out about the payment, you may ask the following questions.
When setting up the shipment of your car, it is crucial to confirm if your prospective auto transport company has the necessary documentation to operate legally or not. Failing to do so will lead to a big-time loss in terms of money and time. However, you do not have to ask about each nitty-gritty detail. Learning about the primary things is enough.
Do you have a license to perform cross-country vehicle transport legally?

Are you insured to offer coverage in the event of accident or theft?

Can you give any references to your previous customers?
To confirm the license, you can either ask your car shipping company directly or research on the internet through the Department of Transportation or the Federal Motor Carrier Safety Administration.
Pick-up and delivery dates
The next thing you need to ask is the expected pick-up and delivery dates. Please remember, no car shipping company can provide you with the exact dates, as they may vary, depending on your location, weather conditions, and other factors. However, you can ask for the estimated time so that you can get your car prepared for the shipment.
It's time to decide between enclosed and open car transport. The former will cost more money because it carries a single vehicle at a time. However, there is no difference in terms of safety.
Apart from this, you can seek the assistance of professionals on how to prepare your car and what documents you need to ensure a smooth shipment.
If you're looking for an auto shipping company that offers an affordable ship car across the country quote, feel free to call our experts at Cross Country Car Shipping.