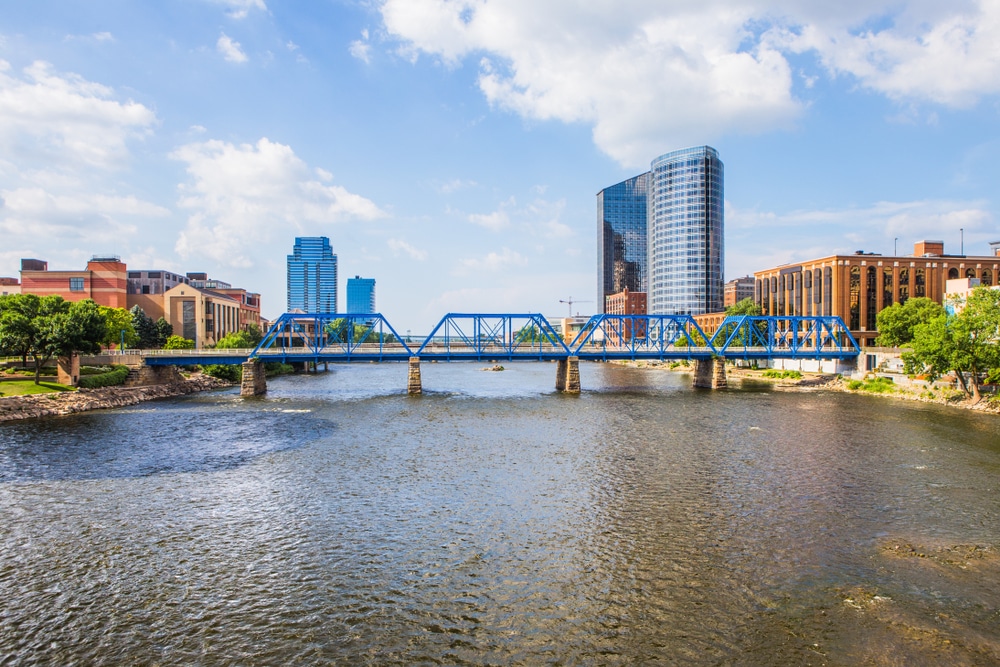 Vehicle Transport Michigan – How to Find the Best Options
Besides its lakes and bone-chilling winters, Michigan is best known as the long-time capital of the U.S. automotive industry. When you say "Detroit," most people in the world think "cars."
That's why it comes as no surprise that auto transport in Michigan is also a massive industry. Ever since the state became the nationwide leader in car production, there was a great demand for a way to transport those cars. And Michigan car transport is going strong to this day, both within and beyond the state.
With a large number of transporting options, it might be challenging to find the best fit for your needs. Hopefully, this article will help you do just that. Read below to find out what to consider when looking for the best vehicle transport Michigan has to offer.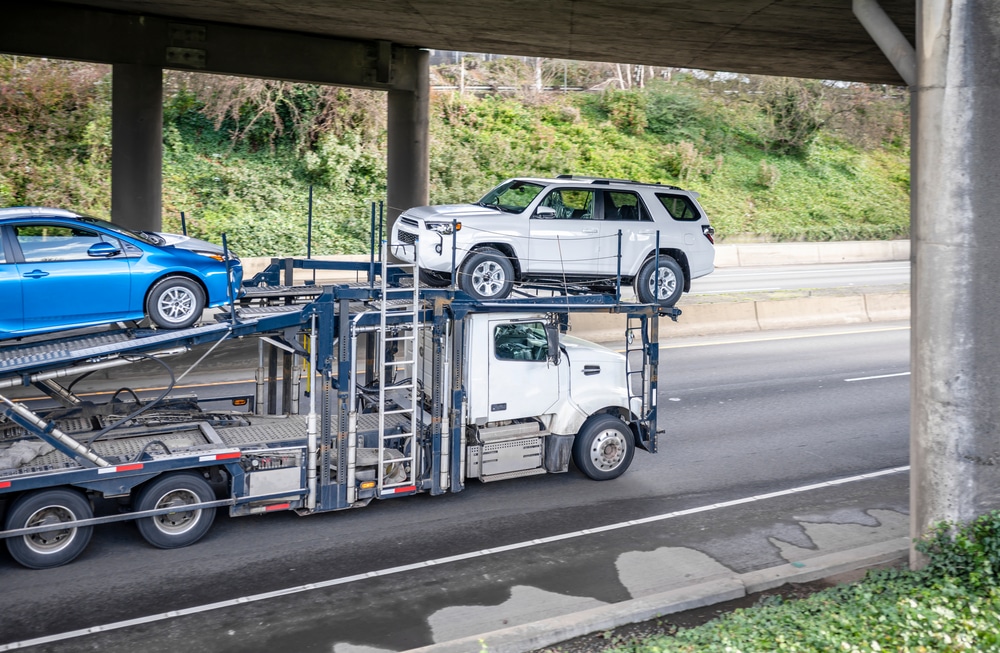 Know Who You're Dealing With
When you start reviewing bids, you'll likely encounter three types of bidders. There'll be brokers, carriers, and independent transporters.
Brokers are companies that act as an intermediary between you and the actual hauler. As a rule, the larger the company, the more vehicles and drivers it'll have available. This can be a crucial consideration if you have specific requirements for your vehicle.
On the other hand, carriers employ their own haulers. While this might sound like a less significant difference, it can be very convenient to find the complete service in one place. The advantage of transporting companies that have haulers is that you know exactly who'll be handling your vehicle.
Finally, independent drivers represent an alternative to car transportation companies in Michigan. The issue with independent drivers is that they might lack the logistical support of a larger organization. However, that doesn't necessarily mean you'll get subpar service. It simply means you should be extra cautious if working with an independent mover.
In essence, whether you should choose a broker, carrier, or independent option will depend on the level of service you require. It's also worth noting that the price will go up with more service. Finding the best car shipping companies in Michigan will largely boil down to striking a balance between how much you pay and what you get for the price.
Once you narrow down your search, it will be time to look at the companies in more detail.
The first thing you should ask the company representative is whether they have all their licenses in order. Dealing with a federally licensed company versus an unlicensed one will be a world of difference.
Proper licensing is proof that the company meets all standards and regulations. By extension, it should also mean that the company knows what they're doing regarding state and interstate transport. If, for example, you want to ship car from Florida to Michigan or the other way around, you'll feel much safer hiring a licensed company.
Next, it will be crucial to look at insurance. Most professional companies will have some type of policy, but that won't mean your vehicle will be protected to the extent you need.
You should ask the company about every detail of insurance and know precisely how much it covers your car. Even if some damage coverage is offered, you might want to get additional third-party insurance to have peace of mind.
On a similar note, make sure that the hauler will document the state of your vehicle before shipping. This will include taking pictures of any existing damages, such as dents or scratches. The photos should be accompanied by notes, dated, and added to the transporter's shipping invoice. It might be a good idea to make your own record of the existing vehicle state for yourself as a backup.
It would be best to ensure that all the relevant details are outlined clearly in your contract. This information should include the agreed date and time when your car will be picked up and delivered, the transport destination, and what is covered with insurance.
Regardless of the location of quality car transport services, Michigan or otherwise, they should be able to meet the described requirements. If the company you're negotiating with isn't ready to provide relevant details, that should be viewed as a big red flag.
Once you've settled on a few companies, you should look at another crucial factor: the price.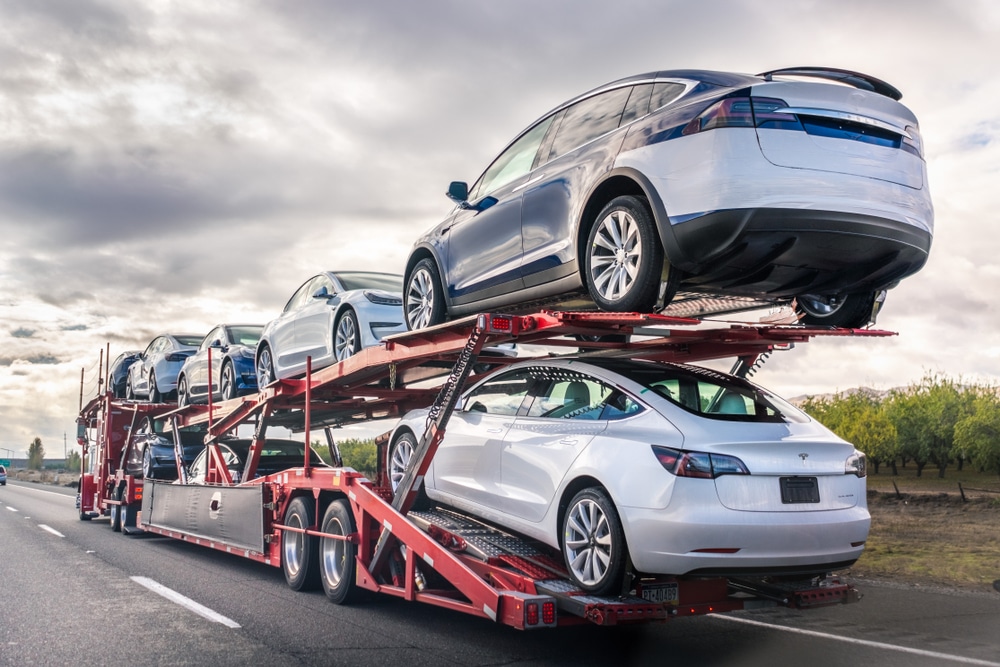 Vehicle Transport Michigan: What Affects the Cost?
It's rather difficult to say with certainty how much will it cost to move your vehicle to or from Michigan. This is due to the large number of factors that can influence the total expense.
The shipping distance will undoubtedly play a major role here, as is the general rule in car shipping. Michigan to Wisconsin transport will certainly be less costly than Michigan to Nevada. Of course, the same will apply if you want to ship car to Michigan from another state.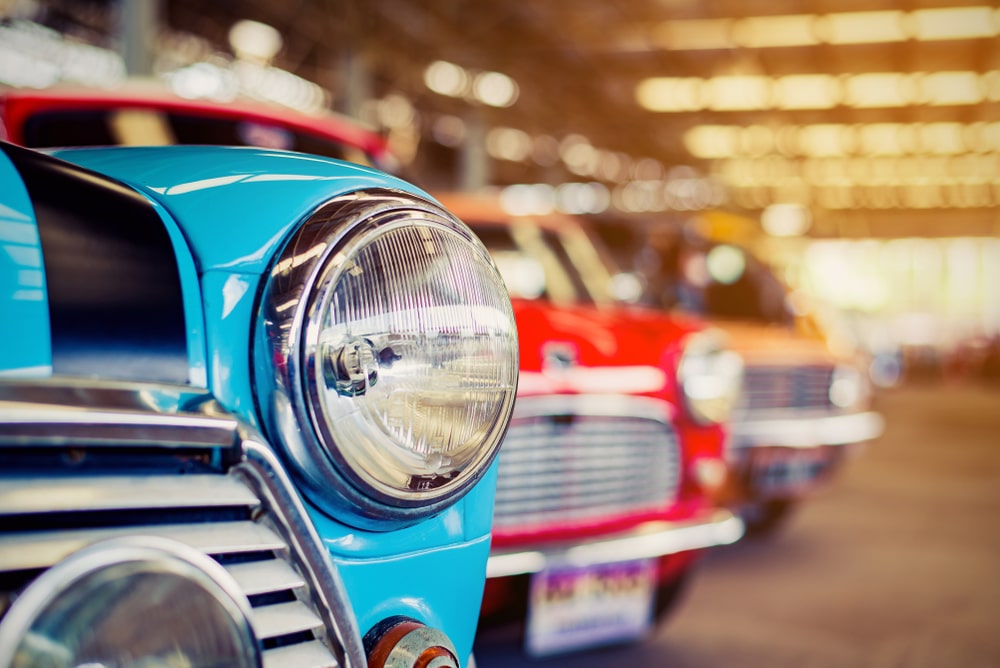 The location within the state will also be important. Detroit and Grand Rapids are the drop-off hot spots in Michigan and will usually be the less costly destinations. If you want your car delivered to a different location that isn't as frequently visited by drivers, the pricing will likely go up. So, if you're planning to ship the vehicle to, for instance, the Upper Peninsula, make sure to account for extra costs.
Like most others, car hauling companies in Michigan will also take the make and model of your car into consideration. Massive vehicles aren't shipped at the same rates as smaller ones. In fact, some companies might flat out refuse to handle your car if it has a particularly large shape and size.
The season is another factor specific for auto transport in Michigan and other states around the Great Lakes. Since winters can be especially harsh, most of the transport happens during summer. Naturally, since shipping companies are in great demand in warmer months, the price of their services will be higher.
On the other hand, moving in and out of Michigan in the winter can be more cost-effective, but it comes with some inconveniences. For instance, the intended route could be closed due to the weather, forcing the hauler on a detour. This can lead to prolonged transit and possibly increase the total cost.
Now that we've covered the most important factors that make up the final price, let's look at what options you'll have available for shipping. Note that choosing certain shipping modes will likely affect the pricing as well.
Michigan Car Transport: Choosing the Right Shipping Mode
When you look at transport possibilities, you'll notice there are two branches leading to different options. The first branch is the shipping type, while the second relates to the service.
In terms of car shipping, Michigan transport companies offer two basic types: open and enclosed shipping.
Open shipping is by far the most prevalent option. You've probably come across a car shipping truck on the road, as this is the most popular type of vehicle transport.
Open shipping is done with the help of multi-car or flatbed carriers. Flatbeds are used to transport a single vehicle, while multi-car carriers can, as the name implies, carry several cars at the same time. In the case of multi-car, the truck tows a semi-trailer that can be loaded with up to 10 cars. The vehicles are loaded one behind another on three levels.
The main difference between flatbed and multi-car shipping is that the latter might take more time to complete the delivery. All those vehicles need to be loaded, and the transport must stop at each destination to offload every car.
This doesn't mean multi-car shipping is ineffective, though. It might simply be a bit slower than the flatbed method.
One of the things that sometimes makes people wary of open shipping is the safety concerns. After all, imagine you're planning a long auto transport, Michigan to Florida. Your car will need to traverse wildly different climates and a set of varying road conditions. It's natural to think that transporting it in the open would be a risk.
Yet, the truth is that open transport can be perfectly safe. But this will mostly depend on the transport company. If you choose an experienced, professional service, you should be good to go, and your car will be as safe as if it were in your hands.
Enclosed shipping, naturally, represents the complete opposite of the open method.
In this case, your car would be transported in a fully enclosed trailer. It would be protected from weather and road conditions as the trailer wouldn't allow any wind, snow, rain, dust, dirt, or debris to come through.
Most auto transport companies in Michigan can offer enclosed shipping. However, the question is whether you really need it.
Enclosed transport is more expensive compared to open shipping. The price difference makes this transport option suitable only when the vehicle that's being transported is of great value. In other words, you absolutely should ship a luxury or vintage car enclosed to keep it in mint condition. But if you're shipping your old sedan, there's no reason for that level of extra protection.
When it comes to the service, you can pick two options that can save you precious time. These are express and guaranteed shipping. If you're searching for serious shipping companies, Michigan will have both options available.
Express shipping is just as the name implies. If you need your car transported quickly, you can request this service. It will allow you to book the shipment within one or two days, and your vehicle will be on its way post-haste.
This option is ideal if you're pressed for time and want to get the car shipping done as soon as possible. Of course, such services come with a significant price increase. Choosing express shipping could take your transportation expenses from regular to premium.
On the other hand, guaranteed shipping means you not only can book shipping sooner but have the car delivered quickly as well. When opting for guaranteed shipping, you'll be able to choose the destination and the time frame within which the car needs to be delivered.
This service type will guarantee that your vehicle will arrive at the specified location on the agreed-upon date without delays. In this case, the price difference might be justified if you need your car at the new destination the very day you get there yourself.
Vehicle Transport Michigan: Getting Ready
Before you ship your car, you should take care of several crucial matters.
Firstly, you should remove the plates and tags from your car. This is a simple way of ensuring your car doesn't get picked up by a road camera by accident, which could result in a ticket.
Next, you should ensure that only a quarter of your fuel tank is full. The transporter will need to operate your vehicle to get it on and off the trailer, and that will require some gas. More gas than that might affect the overall weight of the car. Also, if you've chosen to move in the winter, have your tires equipped with snow chains. The trickiest part of auto transport in Michigan is to get around the weather, so it's better to be safe than sorry.
Finally, ensure there are no unneeded items in the vehicle. If possible, don't pack anything in your car when it's being shipped.
Move Around Michigan With Ease
Finding some great car transport companies in Michigan shouldn't be a challenge once you know what to look for. When you're dealing with genuine professionals, even the coldest wind from the Great Lakes won't be able to stand in your way.
And if you're looking for an excellent car transport company to get your vehicle in, out, or around Michigan, Cross Country Car Shipping might be just what you need.
Feel free to visit our website, check out our services, and get a free quote. You might be shipping your car to or from Michigan sooner than expected.