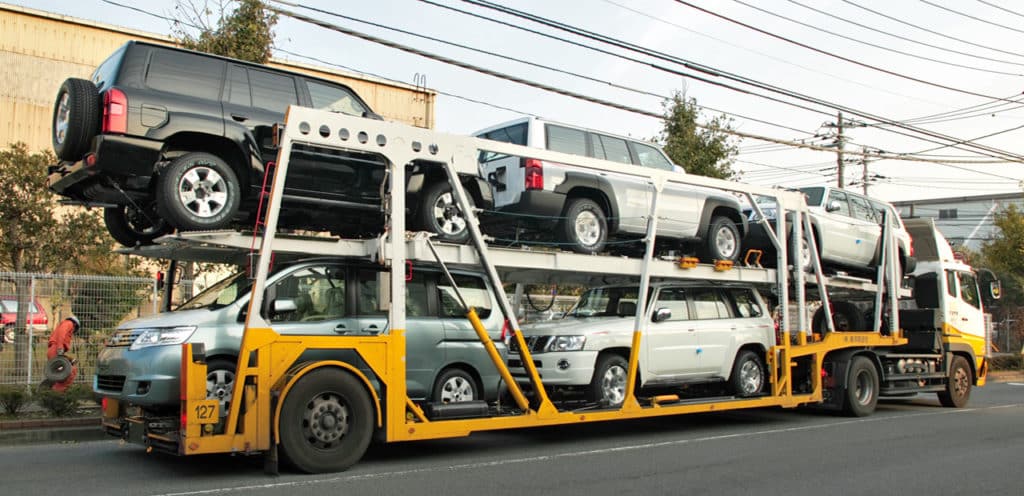 Car Movers with Military Discount
Are you a member of the US Military Forces and are you in need of a car shipping service? Many companies on the market offer discounts to military personnel and their families.
Changing stations on a regular basis can be daunting. Families with members in the military forces have a lot on their plate during these hectic and stressful times. Luckily, having to worry about the cost of shipping your car to your new location doesn't have to be on that list.
If you are an active military member or a veteran, then you can benefit from discounts when moving your belongings, such as your car. Do you need to ship internationally? Some companies ship cars both nationally and internationally.
How Can I Benefit from These Discounts?
To benefit from these discounts you will need to have your car registered or leased under a military member's name.
With that information, you can reach out to different companies and ask for price quotes. Or, you can use an online calculator to estimate how much shipping your car as a military member will cost you.
What to Consider When Moving a Car with Military Discount
Even though you benefit from a discount, the cost of the move will still be influenced by several factors.
Size of the car: A smaller vehicle will always cost less to move if we compare it to a larger one.
Make sure the company you decide to move your vehicle with is insured, licensed, and has a good reputation.
Set a time and date for when your car can be picked up.
Check out other customers' reviews about their experience with the transport company.
Ask about what influences the costs of shipping, as some companies have hidden fees and costs.
Ask the company about what they include in the coverage of their insurance.
You might be entitled to ship one personal vehicle as a military member.
You want to look for a company that has military POV transport experience.
Search for companies that are familiar with military personnel and their auto shipping needs
Prepare Your Vehicle for Shipping
Make the process of shipping your vehicle easy by preparing as many things as possible.
Prepare a copy of your Proof of entitlement
Present your VALID Government/State issued identification
Proof of ownership of the vehicle, which must be in the service member's name.
A signed power of attorney will be needed if the vehicle will be shipped by someone other than the service member
Do You Need to Ship Your Military Car? We Can Help!
At Cross Country Car Shipping, we can help you plan, organize, and execute a military car transport. We have the resources and knowledge to assist you and make this task smoother. And, our process is simple too. Get in touch with us, tell us about your needs, and we will take over.