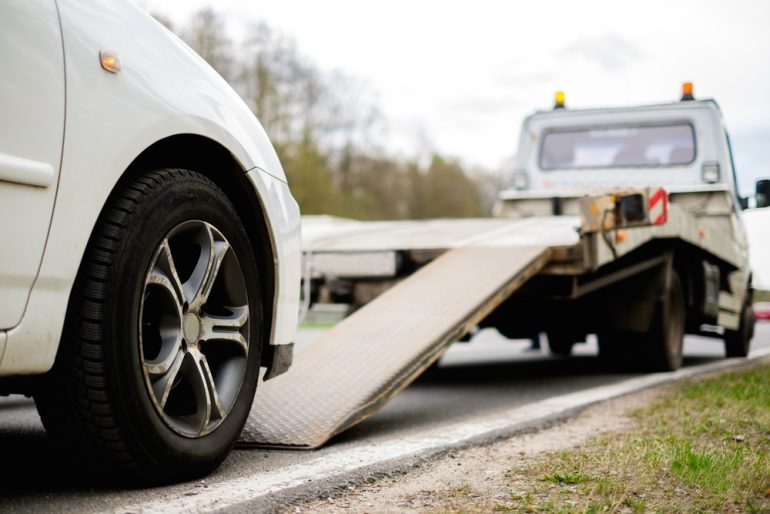 Cheapest Way To Tow A Car Long Distance
If you need to tow a car long distance, the cheapest way to do it is with the help of an auto transport company.
You might think a tow truck would be cheaper, but that's not exactly the case. Keep reading to find out why you should always call Cross Country Car Shipping for towing your car across the country!
Car Towing versus Auto Shipping
The biggest difference between car towing and auto transport comes down to one thing: the cost.
You might assume car towing is a lot cheaper than auto transport services, but for long distances, that's not exactly the case.
Auto shipping companies have large trucks that can simultaneously transport multiple vehicles at once. Both enclosed and open carriers will load several vehicles and ship them to a specific destination, although the open carrier obviously has a bit more space.
And because the company can ship multiple vehicles at once, the cost of shipping is essentially reduced for each client.
With car towing, you can obviously only tow one car at a time. And when it's long-distance, you're essentially going to be paying a lot more, than if you work with an auto transport company.
The same goes if you rent the tow truck yourself because apart from gas and the actual cost of renting the truck, you will also have to cover:
Food and drink during your trip
Additional tow truck insurance
Potential overnight stays in motels or hotels, especially for longer trips
Not to mention, you are leaving your car completely unprotected in case something goes wrong, as auto transport companies are required by law to have shipping insurance.
How Cross Country Car Shipping Can Help
If you need to tow your car long-distance, our auto shipping services are perfect for the job!
We offer door-to-door car shipping services and can easily pick up our vehicle anywhere it's located. Our services are designed for your convenience, so all you need to do is tell us exactly what you need, and we can start planning your shipment.
Additionally, if your car is inoperable, don't worry. We have the right equipment to load and unload your vehicle. We can provide you with more details about shipping an inoperable car should you need it, so don't hesitate to ask!
With Cross Country Car Shipping you get:
An experienced team of licensed and insured technicians
Friendly customer support
Damage-free delivery, guaranteed
Top-notch quality services
Affordable rates
Ready to Work with Us?
Cross Country Car Shipping is here to assist you with anything you need. No matter if you need to ship your car across the country or even across seas, our team is up for the task.
To get started, please get your no-strings-attached estimate online, then give us a call at 888-230-9834 to find out more about our services and how we can assist.