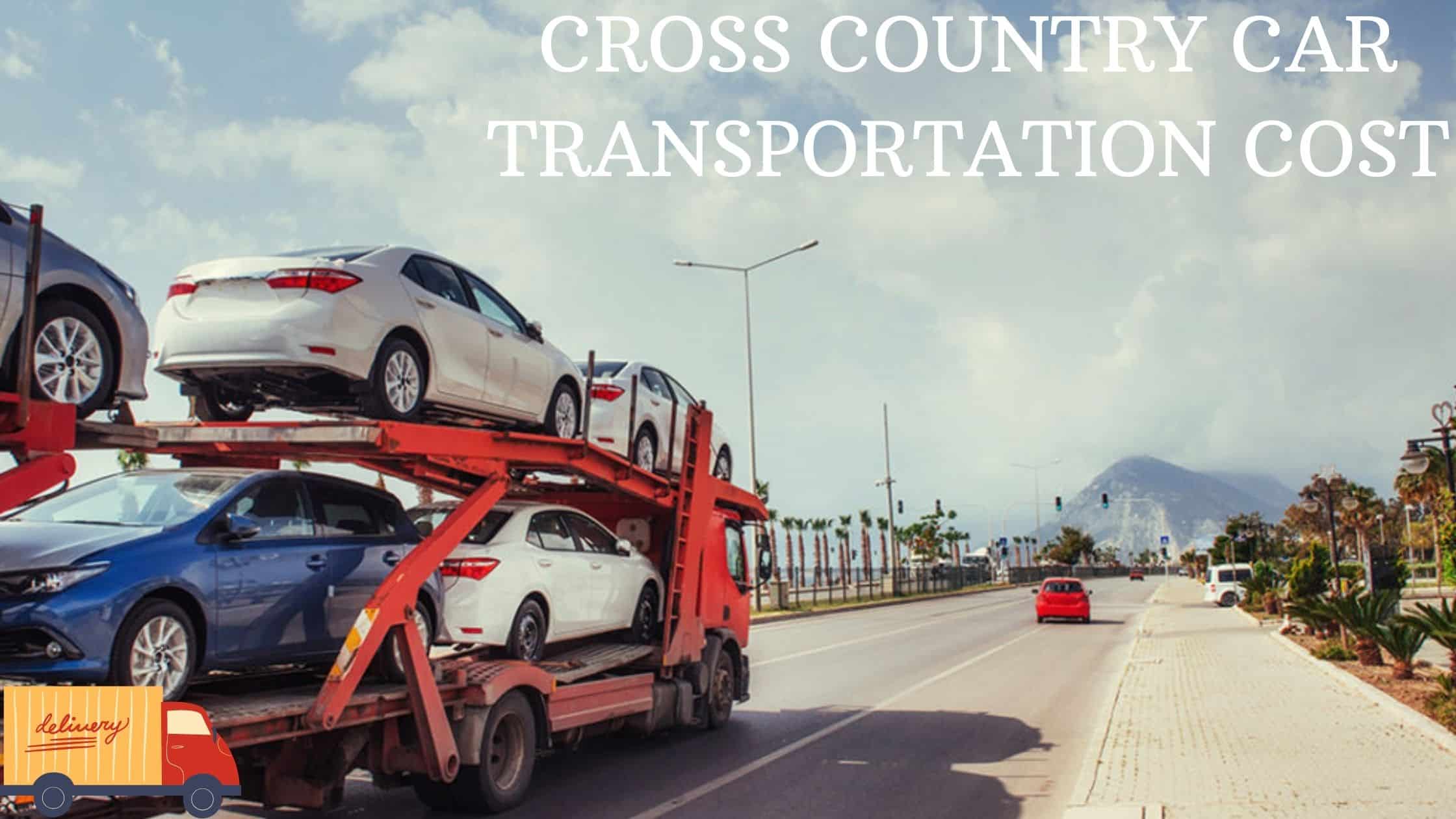 Car Shipping: Tips to Calculate your Cross Country Car Transportation Cost
When it comes to long-distance car transportation, it is a more complicated process than you can imagine. For example, getting your vehicle shipped from one state to another or cross country borders is an expensive affair. Therefore, most people tend to go for the cheapest option to save a few dollars. But end up paying more money than expected, as most companies tell their initial costs only. Thus, it becomes a real challenge to find out the exact shipping car across country prices.
For this reason, we have given a complete guide to calculating your car shipping cost.
First of all, you must know that car shipping prices vary from state-to-state and company-to-company. Apart from this, the cost also depends on factors like distance, location, the season of shipping, and many more.
What are the average car shipping costs across the country?
Well, the cross-country car shipping cost in the United States may vary from one state to another, which means you expect different car shipping costs in California and New York. However, the average cost to ship a car cross country is $950, with the lowest price of $700, and the highest price is $1,200. And per mile charges of transporting a car is $0.60. Thus, your total vehicle shipping charges will depend on the distance, your location, and various other factors. For example costs in California will be higher due to higher taxes. This is a reason why many people are thinking about leaving California to move to another sate.
The factors that impact your car shipping price
Distance is one of the essential factors that can add to the cost of your car shipping across the country. Most reliable auto transportation companies charge a shipping price based on per mile, which, along with other factors, determines your final bill.
Another major factor that may impact your overall shipping price is your location. For example, if your shipping destination has a popular travel route, then you can expect a significantly less fare. On the contrary, if your destination falls off the beaten path, be ready to pay more.
The size and condition of your vehicle
When shipping your car across the country, your auto transport company will take into account your vehicle's size and condition. For example, larger cars are not only heavy but also require more space in the shipping truck, which will eventually add to your final bill.
The time of year you choose to ship your car across the country can also affect your final price. For instance, if you choose the peak season, then you might have to pay a bit more than usual. To cut down your shipping expenses, it is advisable to ship your car during the off season.
The final thought
Lastly, hiring one of the best cross country car shipping companies is not enough, you also need to make your bookings in advance, as last-minute transportation usually results in higher fees. Did we mention about getting several shipping quotes and choosing the best that suits your needs and budget?