Discount Auto Relocation in Fresno
Welcome to Cross Country Car Shipping, Fresno's premier auto transport company!
Experience You Can Trust & Prices You'll Love
For more than 25 years, we have transported cars to every state in the U.S., including Alaska and Hawaii. We move autos of every kind: military vehicles (POVs), trucks, RVs, ATVs, electric vehicles and boats. We also offer the cheapest rates of any auto transport company in the business.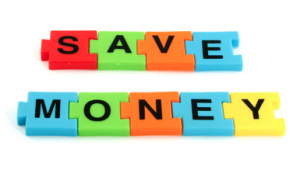 We have delivery routes that run through all major metropolitan areas of the U.S., which allows us more flexibility than many of our competitors when it comes to finding the cheapest available auto moving quote for our customers.
Our fleet of auto carriers is one of the largest in the nation, which means we are seldom short on space and don't have to make our customers wait until a carrier is at maximum capacity before delivery. Unfortunately, this is common practice within the industry and the reason for many of the delays and complaints directed at car delivery services.
Fill out the short form to the right to get a free auto shipping quote and see how much we can save you! We also offer free consultations over the phone or you can reach us using the contact form. 
Our experience in Fresno goes back more than two decades to when we first started shipping vehicles. Initially, Cross Country Car Shipping started out as local business that focused on smaller, intrastate vehicle relocation. As our business grew, we expanded the scope of our operation to meet the demand for quality, affordable cross country auto delivery to all 50 states and even overseas.
Insurance on every vehicle we deliver
Satellite tracking on all auto carriers
Door-to-door shipping to and from Fresno
Storage facilities in major metro areas
Licensed and bonded professional auto shipping
Classic car relocation
Who We Transport Cars For in Fresno
Our customers come from all walks of life and each of them has a unique auto relocation problem for us to solve. We take pride in meeting these challenges head-on and coming up with a creative solution that's financially feasible and within the given timeframe. Our customers consistently rave about the excellent service we provide them. Here are some of the many people we deliver autos for:
Luxury and exotic car owners

We make vehicle shipping so easy, it's like child's play.

Dealerships and car rental agencies
POV military shipping
College and university students
Car buyers and sellers
Classic cars and collections
Electric Vehicle and PEV owners
Car show entrants
Car buyers and sellers
To see how much we can save you on shipping a vehicle in Fresno, call us or fill out the free quote form to get an instant estimate! You can also call us with any questions you may have. 
Fresno Auto Resources
City of Fresno website – Information for residents, businesses and visitors.
California Vehicle Registration – Get the proper forms to register an out-of-state car in California.
Classic Car Events in California – Search for classic car shows in California.
AAA Foundation for Traffic Safety – Research and safety information about traffic safety from the American Automobile Association.