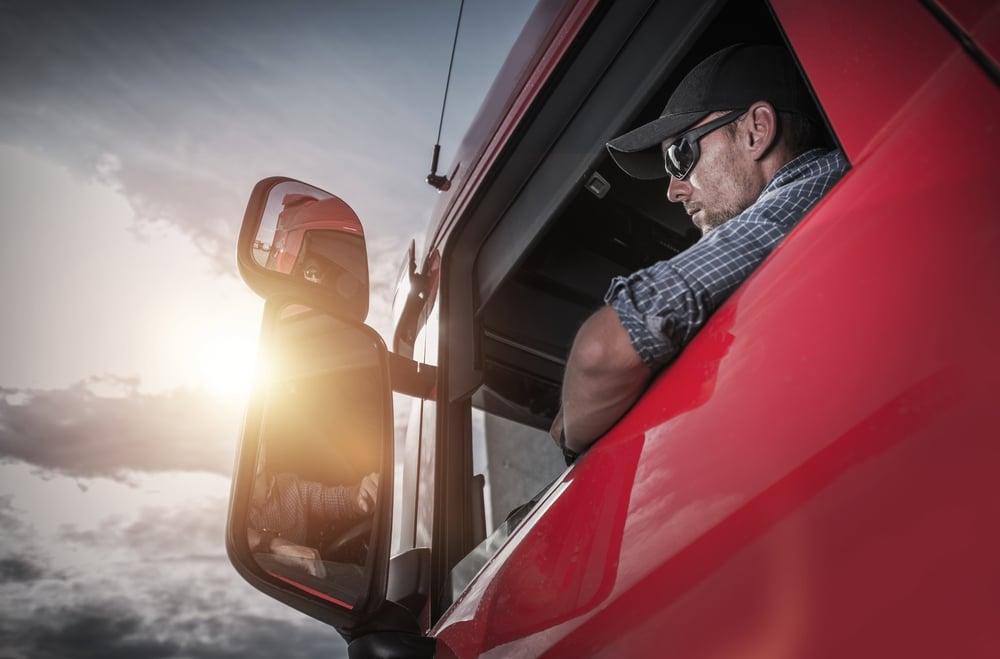 How to Find Drivers to Transport Cars Across the Country
If you're looking to transport your car to a location far away from your current one within the U.S., you've possibly thought about driving the car to the new destination.
But then, you probably thought: "I don't want to drive my car cross country!"
The alternative to driving your car yourself is to hire someone to drive your car cross country. But how do you go about arranging that?
This article will answer that very question and explain all the ins and outs of hiring a driver for car transport.
Finding a Driver for Your Car
Driving cars cross-country has become a very popular side hustle. People who are handy behind the wheel are jumping at the opportunity to take on one of these freelance gigs.
Conveniently, you can find drivers to transport cars on the web, either by browsing job boards or posting an offer yourself.
In fact, there are websites that specialize in this type of freelance job. All you need to do is type in a simple search term on Google and you'll likely find several options. For instance, try searching "hire someone to drive my car" online, and the number of results might surprise you. The options range from entire agencies to freelancers – there are plenty of professional drivers looking for just that type of work.
If you are posting your own ad instead of responding to a driver's posted offer, chances are you won't need to wait too long before getting a reply.
In other words, finding a driver is relatively easy. However, what you'll want to do is find the right driver.
Ensure the Driver Is Right for the Job
When you get a driver to transport your car, you're putting a valuable possession into another person's hands. Of course, this requires a high level of trust, which is why you'll need to consider your options carefully and work out all the details.
The first step in this process is waiting until you have several driver offers to choose from. Just as with any other deal, immediately responding to the first offer will quickly remove your other options and put you in a corner. At best, you could lose precious time having to do the research again if your candidate doesn't fit the bill. At worst, you might end up with an unprofessional driver who could jeopardize the transport.
When your "hire a driver to transport my car" ad garners enough results, it's time to gauge how trustworthy each driver is.
With this goal in mind, it would be best to use a dedicated agency or website. These resources often have background information on drivers and might also feature customer reviews of previous jobs. Bear in mind that a couple of negative reviews don't have to disqualify the driver in question immediately. Take your time to consider the validity of every testimonial then check if the drivers responded to such reviews and how they responded.
Once you narrow your choices to several drivers who seem best, you can engage them directly. The contact you make with each person will give you a great sense of whether they're the right one.
Think of it this way:
"I'm looking to hire someone to drive my car across the country. I want to know precisely who they are."
Some subtle signs will tell you everything you need to know. For instance, you should pay attention to how the driver responds to your questions. Generally speaking, inexperienced or suspicious drivers might seem impatient or sound insecure, especially when asked something specific.
If the driver hesitates with an answer for too long or tries to evade the question, that can also be a red flag. You'll want a person who'll respond to all your queries quickly, directly, and with confidence.
It would be best to bring up as many specifics during the conversation as possible. Experienced cross country car transport drivers will be well-versed in all aspects of this type of shipping. They'll probably understand how important their work is for you right off the bat. Furthermore, a good driver will be able to offer some advice about insurance, transport details, and any other crucial considerations.
It would also be good to ask the drivers if they're willing to provide updates during the transport. After all, if you're about to hire someone to drive my car across country, you'll want periodic reports that everything's alright.
Finally, and maybe most importantly, trust your gut instinct during the conversation. Even if the driver says all the right things and seems to know what they're talking about, you might still want to step away from the deal if something seems off.
Once you've assessed which driver is the best choice, you should move on to a crucial question: the price.
How Much Do People Pay Drivers to Transport Cars?
Car shipping drivers charge different prices depending on the length of the trip and any special conditions that may apply. However, there's no uniform price range that will help you estimate whether you're being charged fairly.
Some drivers won't go below a $10 hourly rate, while others will charge hundreds of dollars based on the distance to the destination. The numbers may vary if the driver you're talking to is a retiree, someone between jobs, or a professional.
Luckily, this issue can be resolved with some due diligence.
The best way to get to a fair price would be to gather and compare the costs from as many different sources as possible. Once you have that information, you should exclude the highest and lowest price right away. Then, you can get to an average using some basic math.
The reason for getting rid of the lowest price is pretty clear to you:
"I'm looking for someone to drive my car – I'm not looking for just anyone to do it."
In other words, while you don't want to get overcharged, you still want a professional behind the wheel. And professionals usually know how much their skills and experience are worth.
Besides the rate a driver charges for the time spent on the road, you'll also need to take other price components into account. For instance, if the driver needs to travel via airplane to get to or from a destination, the flight and airport transport costs will be your responsibility.
Plus, you'll need to provide payment for accommodation and food, especially if the trip stretches out over several days.
Finally, the car owner pays for the gas, with the exact amount calculated using standard gas rates.
According to some estimates, the entire service might end up costing over $1,000. Of course, you might pay more if you're transporting the car coast to coast, or less if the transportation is local.
Why Hire a Driver to Move My Car?
Considering there are plenty of services that drive your car across country in secure haulers, it might seem unnecessary to hire a single driver for the same purpose.
Looking at the bottom line, the driver service might cost more than hiring a car shipping company. You might also have issues finding a driver you can trust, and, even if everything else turns out great, your car will still get its mileage up during the ride.
In addition, if you're dealing with a company rather than a freelancer, you might find there are certain restrictions in place. The company could even refuse the job because of the particular make and model of your vehicle.
But there are reasons why some people would rather seek out drivers to transport cars.
First, this type of service is more personalized than traditional shipping. Where a company might be taking care of up to 10 vehicles at the same time, the person transporting your car will be able to dedicate their full attention to your needs.
On a similar note, there's no dropping off, loading, or unloading. The driver gets into your car and they're on their way. This might save you some time, especially when you consider that a single car will navigate urban environments more easily than a loaded truck.
Luggage can also be a crucial consideration. When you hire someone to drive your car to another state, they likely won't impose the same luggage limitations as a shipping company. This can be a deciding factor if you're moving house, as you'll be able to pack extra stuff in your car during transport.
In fact, some drivers and driveaway companies won't even mind if a pet goes along for the ride.
Finally, you could check if it would be alright for you to get in the car as well. Some people can't help worrying when their vehicles are in someone else's hands. If you're that type, it might be possible to ride along, which will undoubtedly give you peace of mind.
There are many pros to opting for professional driver car transport. Naturally, there are cons, too, and careful consideration of them might help you decide if this is the best mode of transport for you.
Ensure You're Insured
There's a bit more to be said about insurance when it comes to hiring drivers to transport cars.
Whether you drive yourself or pay someone to drive, car across-country journeys can be dangerous. There are hundreds, if not thousands, of miles to traverse, and, on a trip that long, there's no guarantee of what might happen.
When you hire a driver, it is imperative to make sure everything and everyone is insured properly.
If you've opted for an independent driver, it would be best to get all their insurance details. And if you've chosen a company instead, make a detailed inquiry about their coverage.
Just like pricing, insurance coverage can vary from one driveaway company to the other. One company might have advanced options, while the next could be limited to the very basics. Before you close the deal, you should know if you have the necessary protection in place.
Moving is stressful in itself, and you don't need the additional headache of damage during transport.
If you're properly insured, you'll need to take some additional steps to ensure your policy actually covers everything it's supposed to. This means checking if the policy is valid when you're not the person behind the wheel. If it turns out the car is insured only if you're driving it, ask your insurance company for additional options to extend the policy.
Likewise, your claim might not be valid if the company can't determine whether any potential damage occurred during transport. Your car might show up at the destination with dents and scratches, but there could be no way to prove those damages weren't there before.
To that end, it would be best if you document the exact condition of the vehicle before the driver takes over. Getting photos from as many angles as possible would be ideal.
Taking care of all insurance-related aspects makes car owners much more at ease while also allowing drivers to transport cars and feel secure.
Choose the Best Car Transport Option
Hiring a driver to transport your car across the country is a bit more complicated than finding a reliable car shipping company. However, the driver option might be just what you're looking for.
In either case, there should be nothing stopping you from finding a driver. If your question was initially: "Can I pay someone to drive my car," the answer is: yes, without issues.
But if your next question is: "Should I hire a driver?" this one might be tougher to answer.
If you're absolutely sure that a shipping service can't meet your requirements, then the answer is clear.
However, if you want to see what a professional car shipping company has to offer, you might be interested in checking out Cross Country Car Shipping.
You can reach our specialized service by phone at 888-230-9834 or through our official website to find out how our cross country car shipping works.