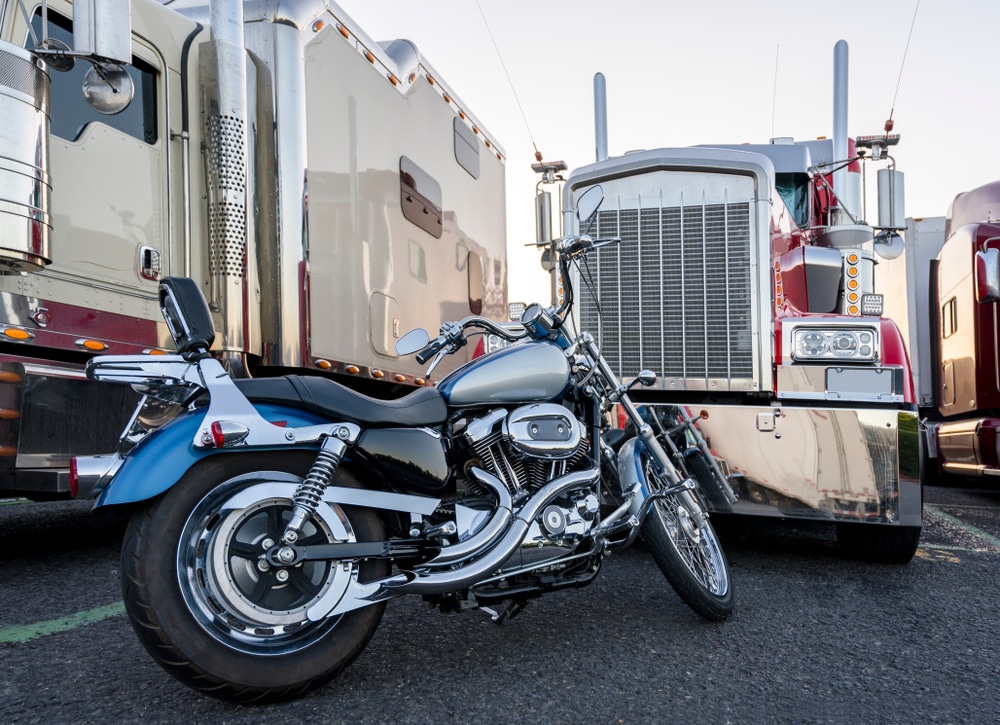 Cross Country Motorcycle Shipping – How It Works
Moving cross country involves a lot of preparation. You need to account for all your belongings and ensure everything makes it to your new destination without issues.
And if you own a motorcycle it's, of course, one of your most prized possessions. But you may not want to or be ready to ride it across the country over multiple state lines. After all, it's a feat that even some of the most hardcore bikers can't pull off.
The solution is cross country motorcycle shipping. If you're wondering how to ship a motorcycle across country, this article will tell you everything you need to know.
Choosing the Best Motorcycle Shipping Company
Finding a good shipping company is the essential first step to transporting your bike. This can be a challenging task if you haven't had at least some experience with such companies. Luckily, you can find the right option if you explore the market thoroughly.
You should bear in mind that finding the best company to ship your motorcycle will take time – at least if you want to do it right. You'll need to consider how trusted the brand is, if it has satisfied customers, and how much they charge for shipping services.
It's best to start by compiling a list of companies. You can visit relevant online forums and find out which companies people recommend the most. You would also do well asking friends and family members about their experiences.
Once you have your list, you'll want to reach out to each company on it and ask for a quote. Compare the prices and make sure to double-check if the lowest-priced companies have some hidden expenses or fees.
Comparing prices will help you narrow down your list. You can even see how the quotes you received fare against the average cost to ship a motorcycle.
With a smaller number of companies to choose from, it will become easier to do in-depth research on each option. Customer feedback and comments will come in very handy for that purpose. However, make sure not to limit your research to the company's website, as the comments there might have a positive bias.
After you've selected the best deals for cross country motorcycle shipping, continue researching. Price alone shouldn't be the single determining factor.
Pick out at least two or three companies that have the most favorable prices and pick up the phone.
The next thing you'll want to find out is how quickly the company can deliver your motorcycle and if they can do so within a specified timeframe.
It's best to ask about delivery time early on instead of waiting until the deal is nearly done. This way, you'll know what to expect from the shipping company and signal to them that precise delivery time is very important.
This will also be a good time to ask about expedited deliveries or priority handling. The best motorcycle shipping companies will always have such options available and likely charge an extra price for them.
The final step in this process will be to ask each company if they have open or enclosed transport options available. Many companies will have both, but some might be limited to one transport type or the other.
If you're unsure which type to choose, we'll cover the open vs. enclosed transport question in more detail.
Pick the Right Transport Type
There's a difference between open and enclosed transport that goes beyond the obvious. Both options have specific pros and cons, and the ultimate choice will depend on your priorities.
If the most important thing in your plan is to find cheap motorcycle shipping, you'll most likely want to opt for open transport. This will be the more affordable variant with most companies, as well as the most popular transport mode.
Despite being in the open, your bike should be quite safe during open transport. If you've been on the road with your motorcycle often, chances are the bike's already seen its share of the elements and regular wear and tear. When transported in the open, it will be exposed to nothing more than the usual.
However, open motorcycle transport might not be ideal if you want to keep a brand-new bike in mint condition. After all, the bike will undoubtedly accumulate some road grime and potentially be hit by insects, gravel, or debris.
Furthermore, depending on the weather conditions, this cheapest motorcycle transport type might leave your bike exposed to the sun, rain, snow, or even hail.
In the end, the potential downsides of open shipping won't be much different than what happens with everyday use. On the other hand, you'll likely reduce the shipping costs. Additionally, your bike might receive better insurance coverage, and you might have more freedom in terms of shipping dates.
The enclosed option will be a good choice if you have a unique motorcycle that you want to keep as new.
With the enclosed ship, motorcycle transport becomes much more secure. Your bike is loaded into a truck trailer that's covered from all sides. This means there's no chance of the bike getting hit by road debris or having the elements ruining its exterior.
While your prized motorcycle might not feel the journey with enclosed shipping, your wallet and timetable likely will.
There are several reasons why even the best motorcycle transport companies might take more time shipping your bike enclosed. Firstly, enclosed carriers have reduced capacity. Fewer vehicles can be put into the truck, which means a longer waiting list.
Secondly, shipping companies usually have a smaller number of enclosed haulers compared to open ones.
The relative scarcity and smaller scale impact the pricing to a large extent. Since fewer shipping owners transport bikes in a single trip, each owner needs to price the job to cover a larger part of the total travel cost. This, of course, includes fuel expenses, the driver's fee, and other service costs.
If you don't mind the higher cost of bike transport and wish to keep your motorcycle safe, by all means, you won't go wrong with enclosed shipping. In other cases, open transport will be the way to go.
Insurance Considerations
Regarding safety, whichever transport option you choose, it would be best to consider what kind of insurance will cover your bike.
Depending on the company you choose, their cross country motorcycle transport will come with a level of insurance. This insurance will, at the minimum, cover the basics, such as potential damage during the essential shipping stages.
However, that doesn't mean the transport insurance is the only option you have.
You can ask the company if it features additional coverage you could purchase. And beyond the shipping company, your insurance agency might have some extended packages to expand your existing policy.
For some people, getting extra insurance when shipping a bike might sound like going overboard, but it will be the safest way to go.
Regardless of how respectable your company of choice is, accidents can happen even to the best of them. In such cases, you'll want to have additional protection for your bike. Ideally, the insurance should cover most, if not all the motorcycle's value.
If you're wondering what's the best way to ship a motorcycle, the answer will always be: the safest way.
Decide on the Drop-Off Point and Destination
The default way that motorcycle shipping works goes like this:
You drive your bike to the shipping company's warehouse. The company loads the motorcycle onto a truck and drives it to your state and city of choice. Then, the bike is dropped off at another warehouse that's nearest to your actual destination where you will pick it up.
All motorcycle delivery services have the warehouse option available. However, your company will probably also tell you about the second type – door-to-door transport.
This alternative method of motorcycle shipping is precisely what it sounds like. The shipping company will turn up at your place and pick up the bike. Then, the motorcycle will be transported right to your new home.
The door-to-door option probably sounds amazing, but it comes with some potential downsides.
First, this way of transport is a premium service. In other words, it comes at a higher price which might differ considerably compared to the default.
Second, both of your properties must have access for trailers. If there's no such access, an alternative will need to be provided by arranging the pick-up at a different location.
And third, the convenience of the door-to-door service could come at the expense of time. This is especially true for delivery. Shipping company warehouses are often located at convenient places where the traffic won't get in the way of everyday business. Naturally, your new home might not follow the same rules. As a result, the hauler could get stuck in that last mile, prolonging the delivery time.
The final decision about whether you'll have your bike transported via warehouses or the premium way will depend on your budget and timetable. Keep in mind that the cost to ship a motorcycle can get considerably higher with door-to-door delivery.
Transporting Your Bike on a Budget
At this point, it might be worth exploring how you can reduce some of the shipping costs. Of course, the price of nationwide motorcycle shipping will never be negligible, but it can get a bit lower than expected.
The first way to make motorcycle transport cheaper is to opt for the less pricey shipping modes. If you don't have issues with your bike getting exposed to road conditions and the elements, you can choose open shipping.
Open transport will save you money and, most likely, time. It's a good option if there's no reason to fear your bike will get damaged by regular road exposure.
Next, you can go for the warehouse solution. Pretty much the same will apply here as with open transport – you'll pay less and probably save some time as well. The only thing you'll need to consider will be how to get back from the drop-off warehouse and to the pick-up one.
The third low-budget option when considering how to ship a motorcycle would be to discuss the delivery window. Your shipping company might be able to offer you a better deal if your delivery timeframe is less stringent.
If the company has such options on offer, you might get a chance to transport your bike at an even lower cost. Of course, this might offset the time savings you made with other choices, but the price reduction might be worth it.
Finally, you should check if there are any promotions or coupons available for the company you've chosen. Like most other businesses, shipping companies have discounts you can find online and claim.
So, when all things are considered, how much does it cost to ship a motorcycle cross country? The answer is: it depends on what you're willing to pay for special services and where you're going.
On average, motorcycle shipping costs around $900. However, since so many factors play a role in the final price, your results may vary significantly.
Get Your Bike Where You Want It
There's plenty to think about when choosing how to ship your motorcycle cross country. If you take your time to get all the crucial information, you should be able to make the best decision and transport your bike to the desired destination under the most favorable terms.
The most important choice you'll need to make will be that of the shipping company you select. If you want the best motorcycle transport for your two-wheeler, it will all start with the company. And Cross Country Car Shipping might be just what you're looking for.
You can get in touch with us by calling 888-230-9834 or via this link and ask about every detail of our shipping services.