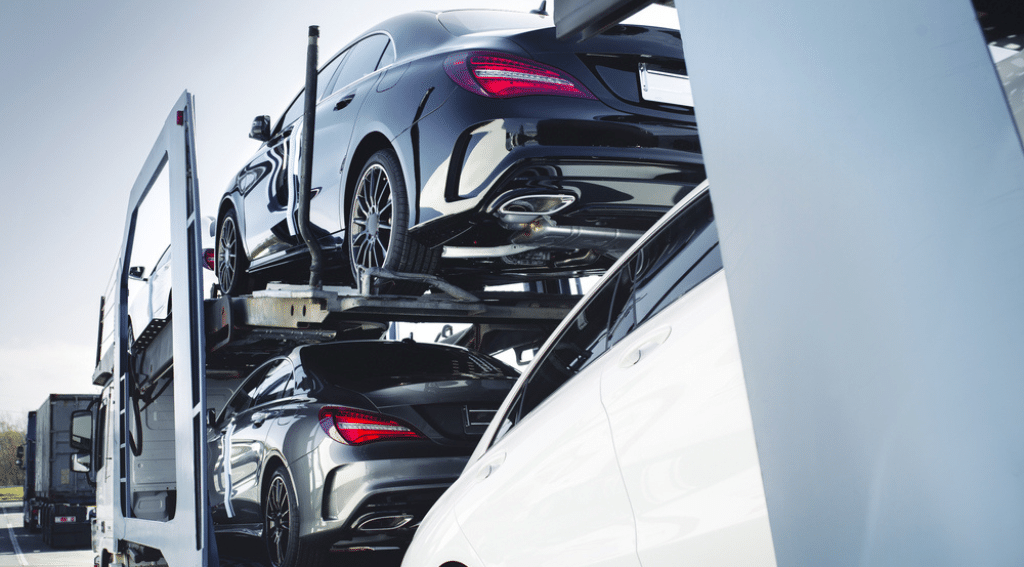 Explore Your Louisiana Car Shipping and Transport Options
Louisiana, a diverse and vibrant state showcasing lively urban hubs and picturesque scenery, captivates numerous individuals and businesses seeking reliable auto transport solutions. Whether relocating to or from Louisiana, purchasing a vehicle from a distant seller, or needing heavy machinery transport, securing a reputable auto transport service is vital for a smooth and stress-free process.
Amid the multitude of car shipping companies operating in the state, choosing the right one can be overwhelming. Factors like safety, reliability, flexibility, and pricing all play a crucial role in making an informed decision. Fortunately, Louisiana boasts a wide range of established and dependable auto transport service providers, each offering a unique set of qualities to cater to diverse transportation needs.
In this article, we will explore the top-rated auto transport services in Louisiana, highlighting their exceptional attributes, specialized services, and unwavering commitment to customer satisfaction. Whether you need transportation for a standard car, luxury vehicle, or heavy equipment, these reliable companies will ensure the safe and efficient delivery of your vehicle to its intended destination.
Auto Transport Services in Louisiana
Cross Country Car Shipping provides the ideal solution for your vehicle and freight transportation requirements in Louisiana. Our committed team located in Louisiana takes great pride in providing outstanding services across the state. Count on us for a seamless, safe, and dependable transportation journey, building the confidence of numerous contented clients in the region. Your vehicle's voyage begins right at this point.
Get the Best Shipping Services From Our Company
Drawing upon vast industry knowledge, Cross Country Car Shipping is dedicated to providing outstanding car shipping services in Louisiana. Our team consists of skilled experts well-versed in the complexities of safe and efficient vehicle and freight transport. Acknowledged as the foremost service provider in the area, we maintain a steadfast commitment to customer satisfaction and service excellence. You can rely on us to handle your transportation needs with the utmost care and efficiency.
Our Services
Cross Country Car Shipping in Louisiana is proud to offer a wide array of services customized to fulfill a diverse range of transportation needs:
Car Shipping in Louisiana
Rely on our comprehensive vehicle transportation services in Louisiana to ensure your car arrives at its intended destination promptly and seamlessly. Utilizing our extensive expertise and robust logistical framework, we expertly navigate transport routes across the state. Whether you possess compact cars or SUVs, we manage a diverse range of vehicle types, offering convenient door-to-door service and ensuring your car arrives in the same pristine condition as when it was first collected.
Need Enclosed Trailers in Louisiana?
To ensure the highest level of protection during transit, we provide secure enclosed transport services in Louisiana, meticulously designed to shield your vehicle from external elements. Perfect for preserving valuable or classic automobiles, our fleet of carefully maintained enclosed carriers offers maximum defense against weather, debris, and potential risks. Employing meticulous and dedicated care, we treat each vehicle as a valuable possession, ensuring its secure and impeccable arrival at the designated destination.
RV Shipping in Louisiana
When it pertains to your RV transportation requirements in Louisiana, our team is fully prepared to handle the complexities of moving these sizable vehicles. Whether you're dealing with compact travel trailers or larger motorhomes, we have the expertise and specialized equipment necessary to ensure their safe transportation. Recognizing the distinctive obstacles associated with RV shipping, we are well-equipped to address them with the highest level of efficiency, offering a smooth and secure transportation experience.
Boat Shipping From/To Louisiana
With our specialized boat transportation services in Louisiana, you can be confident that your marine vessel will be skillfully and efficiently moved. Whether you're dealing with a personal watercraft or a larger yacht, we treat each boat with the highest level of care and professionalism. Our all-inclusive insurance coverage provides an additional layer of confidence, positioning us as the reliable choice for safely transporting your boat to its intended destination.
Freight Transportation in Louisiana
Customized to cater to the distinct requirements of customers in Louisiana, our freight shipping solutions offer a superb option for businesses or individuals in search of transportation for large, heavy, or cumbersome items. Whether you're dealing with palletized goods, construction materials, or industrial cargo, we have the expertise and knowledge to handle a diverse range of freight categories. Rely on us to offer efficient and personalized solutions, ensuring the seamless and reliable delivery of your cargo to its designated destination.
Choose Us For International Car Shipping
Planning an international move from Louisiana? Let us assist you in achieving a smooth vehicle transition with our worldwide auto transport services. We meticulously manage every aspect of the transportation process, from handling customs documentation to coordinating overseas delivery arrangements. Our goal is to simplify the international shipping journey, ensuring a hassle-free and stress-free experience for all our esteemed clients.
Heavy Equipment Hauling in Louisiana
Placing rigorous safety measures at the forefront, we skillfully manage the transportation of significant machinery and equipment in Louisiana, ensuring a seamless and safeguarded journey. Our expertise encompasses various sectors, such as construction, agriculture, and industrial equipment, ensuring the reliable transportation of a diverse range of items. Our committed carriers and proficient professionals work tirelessly to ensure the timely and secure delivery of your heavy equipment to its designated destination.
Contact Auto Transport Specialty today for trustworthy vehicle shipping services in Louisiana and a comprehensive range of transportation alternatives. Depend on our careful attention and effective approach to overseeing your transportation requirements.
Things To Consider Before Shipping Your Car From Louisiana
Before shipping your car from Louisiana, several vital considerations should be taken into account. Start by researching and selecting a few reputable Louisiana auto transport services with a proven track record and positive customer reviews.
Evaluate your budget and choose a suitable transport option based on your vehicle type and needs, whether it's open or enclosed carriers.
Obtain quotes from multiple providers, but remember that the lowest price may not necessarily guarantee the best quality service. Thoroughly inspect your vehicle, documenting any existing damages with photographs. Ensure you clear out all personal belongings as they aren't covered by insurance during transit.
Plan for pick-up and drop-off locations, and verify the company's insurance coverage and contract terms before signing. This blog will give you a complete idea on preparing your vehicle for transportation.
By addressing these factors, you can ensure a secure and successful car shipping process from Louisiana.
Trusted Car Transport to/From Louisiana
Trusted car transport to/from Louisiana ensures a reliable and secure vehicle transportation experience. First, choose LA car transport services or LA auto shipping services with solid reputations, positive customer feedback, and transparent communication. Reputable LA car shipping services or LA car hauling services prioritize safety and offer comprehensive insurance coverage. Then From the selected LA auto transport services select the best auto transport service by comparison. Here's how you choose a reliable and trustworthy shipping company.
Whether you're moving to or from Louisiana, verify the company's licensing and credentials to ensure compliance with industry standards. Research different transport options, whether open or enclosed carriers, based on your vehicle's requirements.
By partnering with a trusted car transport provider, you can confidently entrust your vehicle to professionals who prioritize professionalism, safety, and customer satisfaction throughout the transportation process.
How Long Does Auto Transport to/From New Orleans and the State of Louisiana Take?
The duration of auto transport to/from New Orleans and Louisiana hinges on factors like distance, chosen route, and transport method. Generally, local transport within New Orleans may take a few days, while longer distances within Louisiana might extend the timeline. Cross-country journeys could vary from a week or more. Additionally, weather conditions and logistical considerations play a role.
To obtain an accurate estimate, consult reputable auto transport companies, accounting for these variables. Prioritizing a dependable provider ensures your vehicle's timely and secure arrival while understanding the influencing factors that contribute to a smoother auto transport experience to or from New Orleans and the state of Louisiana.
Top 10 Most Popular Routes for Car Transport to/From New Orleans and Across Louisiana
Car transport to and from New Orleans and across Louisiana showcases a range of popular routes that cater to diverse transportation needs. These top 10 routes shed light on the prevailing preferences for vehicle transport in the state.
New Orleans to Houston: The proximity and economic ties between these cities make this route highly sought after.
New Orleans to Atlanta: A blend of business opportunities and urban lifestyle drives traffic between these vibrant destinations.
New Orleans to Dallas: The demand for car transport between these major cities reflects commercial and residential moves.
New Orleans to Miami: The allure of Florida's coastal paradise contributes to the consistent demand along this route.
New Orleans to Chicago: Economic connections and urban lifestyles attract car transport between these influential cities.
New Orleans to Los Angeles: Transcontinental transport is popular due to relocations, vehicle purchases, and lifestyle changes.
New Orleans to Orlando: Tourist destinations and lifestyle shifts foster demand for car transport along this route.
New Orleans to Nashville: The entertainment hub of Nashville draws car shipments from New Orleans and across Louisiana.
New Orleans to Austin: The cultural synergy and economic links between these cities drive consistent transport.
New Orleans to St. Louis: Commercial, cultural, and economic factors contribute to the traffic along this route.
Understanding these popular routes provides insights for both customers and car transport providers, ensuring efficient and effective vehicle transport to and from the dynamic city of New Orleans and across Louisiana.
Car Shipping Companies Near Me
Finding car shipping companies near you is essential for a convenient and reliable vehicle transport experience. Local options offer proximity, allowing you to easily visit their facilities and discuss your needs. By searching for reputable companies in your area, you can benefit from personalized service and potentially save on transportation costs.
Reading customer reviews and checking their track record ensures reliability. Whether you're looking for open or enclosed carriers, exploring car shipping companies nearby streamlines the process, making it easier to oversee your vehicle's transportation and ensuring a smooth journey to its destination.
Tips for Using Louisiana Car Transport Companies
Utilizing Louisiana car transport companies requires strategic planning for a seamless and stress-free experience. Start by researching reputable providers with positive customer feedback and a proven track record. Obtain detailed quotes, considering factors such as transport method, distance, and insurance coverage.
Thoroughly review the contract, clarifying any doubts before signing. Prepare your vehicle adequately by removing personal belongings and documenting pre-existing damages. Coordinate pick-up and drop-off locations efficiently. Stay informed with real-time tracking updates for peace of mind.
Reliable communication with the transport company ensures smooth coordination throughout the process. By following these tips, you can navigate Louisiana car transport with confidence, safeguarding your vehicle's secure and timely transportation.
International Auto Transport From/to Louisiana
International auto transport to and from Louisiana involves intricate planning for successful vehicle relocation. Whether you're moving overseas or importing/exporting a vehicle, crucial aspects demand attention. Research reputable international auto transport companies adept at navigating customs regulations and logistics. Accurate cost estimates are vital, encompassing shipping fees, duties, taxes, and potential surcharges.
Ensure your vehicle meets destination country regulations. Gather necessary documentation, including the vehicle title and bill of lading. Choose the suitable shipping method, whether containerized or roll-on/roll-off (RoRo). Precise coordination of drop-off and delivery locations is essential. Partnering with a reliable international auto transport provider ensures a smooth, secure, and timely vehicle journey to or from Louisiana, allowing you to transition seamlessly across borders.
Cheap Car Transport Services in Louisiana
Navigating affordable car transport services in Louisiana requires a balance between cost and quality. Open carriers are budget-friendly and ideal for shorter distances. Terminal-to-terminal shipping offers savings, though pick-up/drop-off locations may impact convenience. Consolidated car transport, grouping vehicles, further reduces costs. Through this blog, you'll know more about the pricing process of the shipping companies.
However, prioritize reputable providers with a history of safety and reliability. While affordability matters, ensure the chosen company offers transparent pricing, insurance coverage, and a commitment to safeguarding your vehicle during transit. By researching thoroughly and selecting a reliable provider, you can secure cost-effective car transport services in Louisiana without compromising the safety and timely delivery of your vehicle.
Instant Car Shipping Quote
An instant car shipping quote swiftly provides an estimated cost for transporting your vehicle. By sharing essential details like pick-up/drop-off locations, vehicle type, and preferred transport method, you receive an immediate estimate. This quick quote aids in budget planning and informed decision-making. You can get an instant quote from us Here.
However, remember that the instant quote serves as an initial guideline; factors such as distance, transport type, and seasonal demand can influence the final price. To ensure accuracy, consult reliable auto transport companies offering transparent pricing and personalized service. Utilizing the instant quote as a starting point, you can confidently proceed with arranging your car shipping, balancing affordability with quality service.
FAQs
How Does Auto Transport to/From the State of Louisiana Work?
Auto transport to/from Louisiana involves a structured process. First, select a reputable transport company based on its track record, customer reviews, and services offered. Request a quote by providing details like pick-up/drop-off locations, vehicle type, and transport method (open or enclosed).
Once booked, the company schedules a carrier and assigns a driver. The driver collects the vehicle, conducts an inspection, and secures it for transit. During transport, you can track progress and receive updates. Upon arrival, the vehicle is inspected again, and any damages are documented. Choosing a reliable provider ensures a smooth, secure, and well-coordinated auto transport experience to or from Louisiana.
How Much Does Auto Transport to/From the State of Louisiana Cost?
The cost of auto transport to/from Louisiana varies due to several factors. Distance plays a significant role, with longer routes generally incurring higher costs. The type of vehicle, chosen transport method (open or enclosed), and current market conditions also influence pricing.
Additionally, factors like vehicle size and weight, seasonality, and accessibility of pick-up/drop-off locations can impact the overall cost. To obtain an accurate estimate, it's advisable to request quotes from reputable auto transport companies. While cost is an essential consideration, prioritizing a reliable and experienced provider ensures a smooth and secure auto transport experience to or from the state of Louisiana.