Georgia's Full Service Auto Transport Company
Welcome to Georgia's top ranked vehicle delivery company, Cross County Car Shipping!
Cross Country Car Shipping has been Georgia's most trusted long distance vehicle shipping companies for more than 25 years. We maintain drop off and pick up terminals in every major city across America and can literally move any vehicle to any location, in the United States and internationally.
Every one of our auto transport carriers are equipped with satellite tracking and all of our low price quotes include a licensed, bonded and insured carrier and the expertise of an experience car shipping professional.
Whether you're moving an exotic car, custom truck or modified bike, we can handle the job every step of the way! Our nationwide shipping options are among the most comprehensive and cheapest in the entire auto transport industry. Due to the size of our fleet and the scope of business, we are able to operate more carriers along more routes than our competitors and we are happy to pass that savings along to you.
If you want the best auto delivery service in Georgia at the most competitive rates available, call us today or fill out the free quote form at the top of the page!
Vehicle Shipping Services We Offer in Georgia
As a full service auto shipping company, our relocation specialists offer a tremendously wide variety of auto shipping options that are specifically designed to meet the needs of our customers.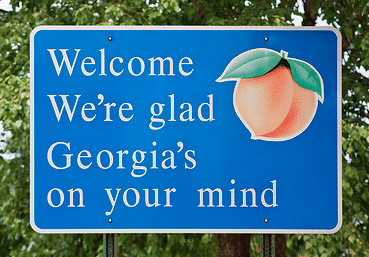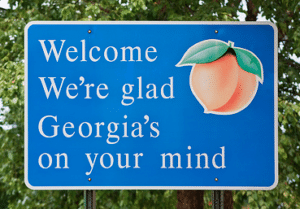 Here are some of our more popular services offered in Georgia:
Cross country vehicle relocation
Open air and enclosed auto transport
International car moving services
Door-to-door car and truck delivery
Terminal-to-terminal relocation
Pallet, crated and uncrated motorcycle shipping
Express automobile delivery services
Car transport for military service men and women
SUV, RV and large vehicle transport services
Construction equipment relocation
Oversize vehicle shipping
Have an auto shipping need not mentioned here? Give us a call or fill out the free quote form at the top of the page to receive a free quote and see how easy it is to get started today!
Georgia's Car Transport Experts – Quality and Value
We have an excellent staff of professionally trained auto shipping experts that are chosen from a large pool of applicants to ensure that we only employ the best candidates available. All of our new hires undergo a thorough background check, receive extensive training from industry experts, and are trained in-field by our most experienced staff members. We pride ourselves on maintaining one the highest quality professionals in the business.
Cross Country Car Shipping is a licensed, bonded and insured cross country car shipping company. We operate in all 50 states and provide real-time satellite tracking on all our carriers. We offer free vehicle shipping quotes without obligation, as well as logistics consultations over the phone.
Call us or fill out the free estimate form to get a complementary auto moving quote today or give us a call if you have any questions!
City Resources For Georgia Auto Hauling
Atlanta
Augusta
Columbus
Savannah
Athens
Georgia Auto Resources
State of Georgia DDS – The Georgia Department of Driver Services has licensing and motor vehicle information.
Motor Vehicle Forms – All the auto forms you'll need from the Georgia Department of Revenue.
Georgia Alternative Fuels Data Center – Georgia alternative fuel laws and incentives.