Saving Money On Car Shipping in Little Rock
Welcome to Cross Country Car Shippers, Little Rock's top rated vehicle relocation service!
Transporting a vehicle from one state to another can be a stressful and costly endeavor, even if you decide to do it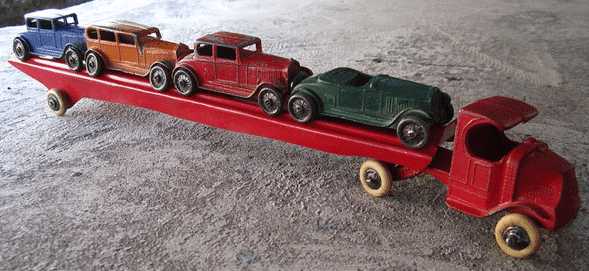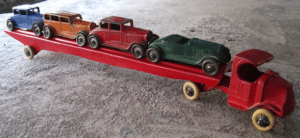 yourself. At Cross Country Car Shipping, our goal is to simplify the process, save you money on car shipping and safely get your auto from point A to point B in a timely manner. We are able to consistently offer the cheapest auto shipping rates in the industry because we operate more routes and maintain more carriers than our competitors. More than half our carriers employe the Environmental Protection Agency's Idle Reduction Technology to help reduce harmful emissions.
With pick up and drop off terminals in virtually every major city across America, we can accommodate any vehicle relocation request and we can do it at a cheaper price than our competitors. The volume of our business, in combination with the number of routes we operate allows us more flexibility when it comes to meeting your time and cost requirements–a savings we are happy to pass on to our customers.
For a free auto shipping estimate, simply fill out the short form at the top of the page or give us a call today to see how easy it is to save on your car transport needs!
Little Rock's Full Service Car Relocation Specialists
Military
As a trusted auto shipper for the Army, Navy, Marines, Air Force and Coast Guard, we have relocated thousands of cars for the men and women that serve our country. We are happy to offer discounts to active duty service members and we pride ourselves on making your transition an easy one by taking the headache out of moving a car across the country or internationally.
Car Rental Companies and Auto Dealerships
Many of our regular clients in Arkansas are car rental companies and auto dealerships. We've done everything from moved a single car for a buyer on the other side of the country, to shipping an entire fleet of cars for some of the largest auto dealers in the state.
For a free car shipping quote for Little Rock, fill out the form at the top of the page or call us today! Don't wait to start saving!
Types of Vehicles We Ship in Little Rock
Classic, luxury and high-end cars
Government trucks and service vehicles
Jet skis, boats and other watercraft
Dirt bikes, ATVs and other off road vehicles
RVs, campers and fifth wheels
Motorcycles, choppers and racing bikes
Inventory for car rental services and auto dealerships
Vehicle relocation for college students and armed forces
Plug-in electric vehicle shipping
Have a car shipping need you don't see here? Contact us by phone or fill out the free quote form to learn the wide array or auto transport solutions we offer!
Car Shipping Distances From Little Rock To Popular Metro Areas In the U.S.
Little Rock to New York City – 1,232 miles
Little Rock to Boston – 1,447 miles
Little Rock to Chicago – 653 miles
Little Rock to Los Angeles – 1,366 miles
Little Rock to San Diego – 1,676 miles
Little Rock to San Francisco – 1,962 miles
Little Rock to Seattle – 2,287 miles