Long Distance Vehicle Shipping in Montgomery
Montgomery's best nationwide car shipping service!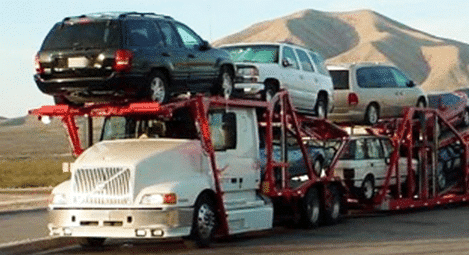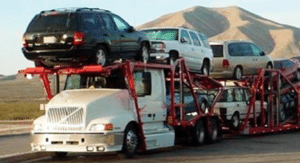 For first timers, shipping a car can seem like a daunting process. There's a lot to consider and the sheer number of companies and shipping options make settling on the right company a challenging task.
One way we try to make that process easier at Cross Country Car Shipping is by offering free, no-obligation estimates so our customers have an idea of both how much it costs to ship a car, as well as how much we can save them. The website for the U.S. Department of Transportation also has some useful information and consumer resources.
Whether you need a car, truck, RV, motorcycle, boat or ATV transported in Montgomery, Cross Country Car Shipping has the perfect service for you at a price you'll love. We provide a number of different auto moving services including, but not limited to: open air transport, enclosed container shipping, crated transport and roll-on/roll-off service.
For a free auto shipping estimate, simply fill out the short form at the top of the page or give us a call today to see how easy it is to save on your car transport needs!
Cross Country Auto Shipping in Montgomery
Our number one goal is to find an auto shipping solution that fits the needs of our diverse customer base. We serve a wide variety of commercial and consumer auto transport needs, both within the United States and internationally. Some of the many types of vehicles we regularly transport include the following:
Classic, rare and luxury autos
Government and private institution trucks and service vehicles
Recreational vehicles and all terrain vehicles
Motorcycles, Harleys and racing bikes
Jet skis, boats and other watercraft
Inventory for car rental services and auto dealerships
Vehicle relocation for college students and members of the armed forces
Plug-in electric vehicle transport
Have a car shipping need you don't see here? Contact us by phone or fill out the free quote form to learn the wide array or auto transport solutions we offer!
Montgomery's Best Cross Country Car Moving Specialists
Car Rental Companies
Along with serving auto dealerships throughout America, we also serve car rental companies and other businesses that may need several cars or trucks transported. It's not uncommon for us to transport an entire inventory of autos across the country for a dealer or a fleet of trucks for government, military and academic institutions throughout the United States.
Seasonal Auto Relocation
Season car shipping applies to those who may split time between difference residences or just like to vacation. In either case, Cross Country Car Shipping provides an easy, cost-effective way to move your car from point A to point B without the hassle and complications that often come with trying to move a car a long distance. From location to destination, there is no easier way to ship a vehicle!
You can receive a free long distance car shipping quote in Montgomery by filling out the form at the top of the page or calling us today! Don't wait to start saving!
Auto Shipping Distances from Montgomery to Popular Metro Areas in the U.S.
 Montgomery to New York City – 1,022 miles
Montgomery to Chicago – 751 miles
Montgomery to Los Angeles – 2,084 miles
Montgomery to Boston – 1,236 miles
Montgomery to Seattle – 2.671 miles
Montgomery to San Francisco – 2,415 miles