Savannah Car Transport: What You Should Know
Important Considerations When Shipping An Auto
There is a lot of competition in the auto transport business and it's important to be equipped with an understanding some things about the industry before searching for the right car moving company. Here are a few things you can do to make sure you get the service that's right for you at the best price possible.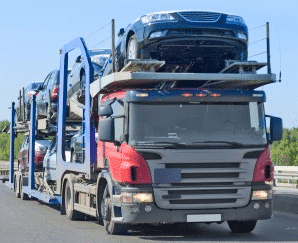 Planning ahead when it comes to having a car delivered is not always a possibility. Sometimes a circumstances arises in which you need to have an auto moved on short notice. The good news is that this is not a problem! The bad news is that some companies may try to gouge you on the price for express service.
Compare Prices & Services
This is an obvious one, but it bears repeating because there's a right way and wrong way to go about it. Make sure you get quotes from several different auto transport companies so you can compare the prices, services and timeframe for delivery between different companies. It's recommended that you get between three and five different estimates, which should give you a good idea of the range of services and pricing.
Fill out our free online quote form to get an instant price estimate on transporting your auto! You can also call us to speak with one of our car shipping consultants!
Beware of the Lowball Quote
One of the reasons it's important to get multiple quotes when selecting a car shipping company is so that you have an accurate idea of the general cost. Some unethical companies have been known to offer a lowball quote to win your business, only to use hidden fees and additional costs to make up the difference.
Make sure that you get a copy of the contract, known as the bill of lading, which is required by the U.S. Department of Transportation and should include the terms and conditions of the service.
What To Expect When Hiring An Auto Transporter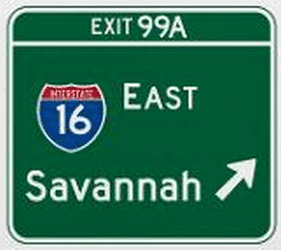 There's a lot of confusion around the process of having a car professionally moved and it can be really beneficial to understand how the process develops. After finding the right car moving company, narrowing down the quote that meets your requirements and getting your contract in writing, there's still some work to do before you're ready to have your car moved.
Depending on whether you've opted for door-to-door or terminal delivery, you may have to drop off your car at a nearby depot before it can be loaded and secured for delivery. Door-to-door shipping obviously doesn't carry this requirement.
There are some minor steps involved in preparing your vehicle to shipped by a professional mover. Any add-on, custom or detachable components of the auto must be removed prior to transport. This includes things like spoilers, antennas and luggage racks–basically anything that is not permanently attached.
Please call to speak to one of our associates if you any questions or fill out the free, no-obligation quote calculator to get an estimate on the cost of moving your car today!
Online Auto Resources
Savannah MVD Offices – Locations for the Motor Vehicle Division offices in Savannah.
Dixie Land Cruisers – A club started by classic car enthusiasts to promote local auto interests.
Motor Trend – News and information about cars, auto shows and guides for new and used vehicle buyers.