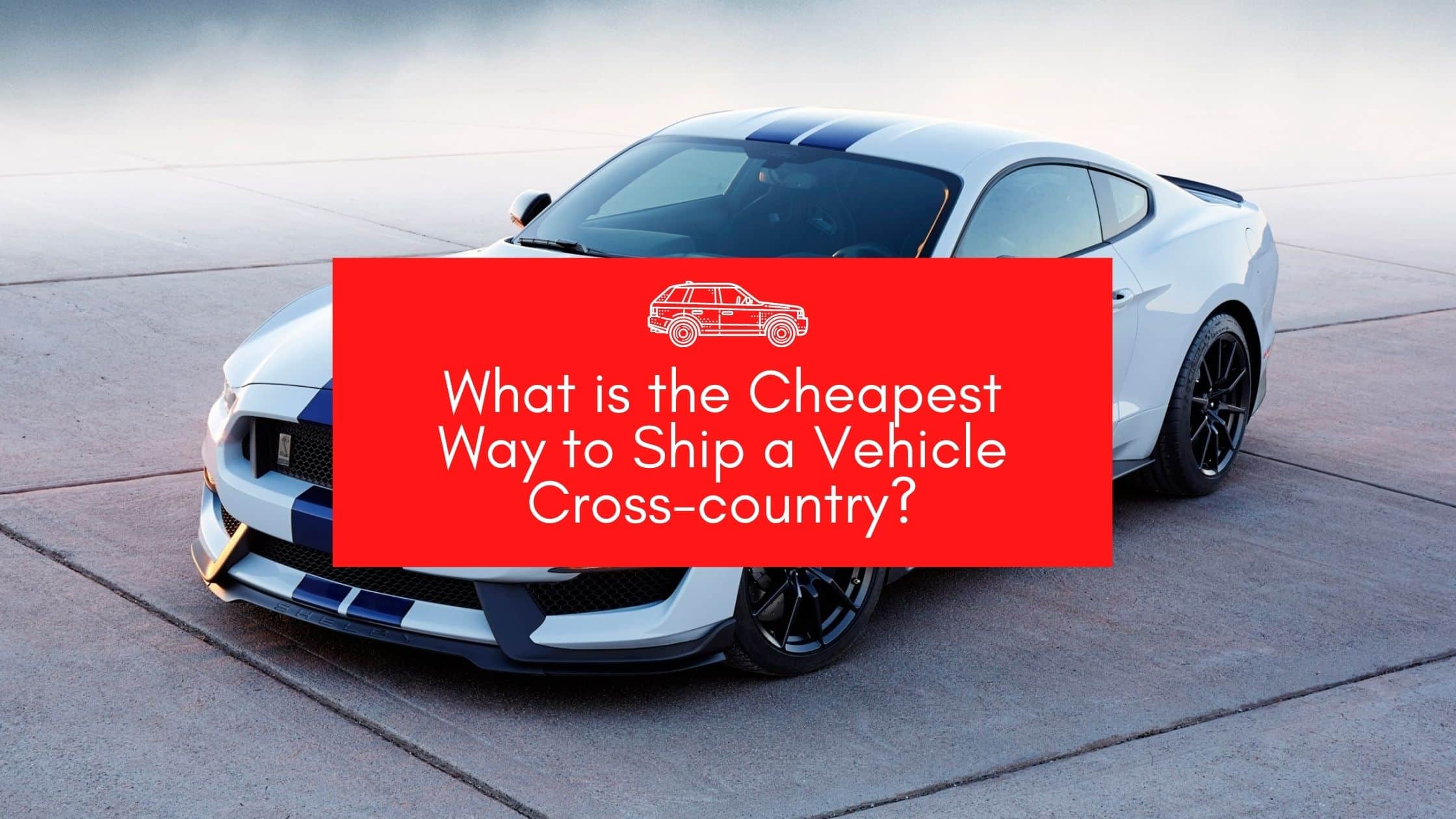 What is the Cheapest Way to Ship a Vehicle Cross-country?
Although moving to a new place can be an exciting experience, it can also be a stressful one as well. This is especially true when you're planning on moving cross-country, and have more than one vehicle. So, the question that often arises is "How am I going to get my other vehicle to my new home?" Cross Country Car Shipping has the answer. For three decades, we've been transporting vehicles, RV's, motorcycles, and boats across the country at the most competitive rates in the auto transport industry today. Thus, if you are considering us to ship your vehicle cross country, you need to know that we bring decades of experience in transporting and shipping vehicles across the country and overseas.
How do we transport your vehicle cross-country?
The auto transport industry uses a broad range of vehicle carriers, each of which is designed to handle different situations. For example, smaller carriers and trailers were developed to enable easier access while larger ones were designed to carry up to 8 or 9 vehicles at a time. In most cases, the more vehicles that can be shipped in the same trailer, the more affordable the rate. At Cross Country Car Shipping, we offer:
Enclosed transport – although the cost is higher with this transport method, it offers the most protection and security for your vehicle. Enclosed transport is ideal for exotic, high-end, luxury, or vintage vehicles.
Open transport – this is the most economical way to transport your vehicle. Because of this, it is also the most widely used transport method. Most vehicle manufacturers ship new vehicles to dealerships using open transport trailers. The downside is that this method offers little if any protection from environmental conditions and road hazards.
Although both transport methods have their advantages, we leave the decision up to the client as it is a matter of personal preference. However, if you are uncertain and cannot decide, our experts are available to help you make the right decisions based on your custom requirements.
How do we calculate vehicle shipping costs?
The more research you do regarding the cost of shipping your vehicle, the more you will learn about the process. At Cross Country Car Shipping, educating the client is a priority. Therefore, the more you know, the easier it will be to make a well-informed decision about the vehicle shipping company to use and the type of transport method to choose. When determining the cost to ship your vehicle, we consider the following factors:
Distance between pick-up (also referred to as the point of origin) and delivery points
Location of pick-up and delivery points (the closer to a popular travel route the less you pay for transport)
Size and condition of the vehicle (the larger the vehicle, the more space required, and therefore, the higher the cost)
Time of year (yes, there is a peak shipping season when rates are higher, usually mid-May to Labor Day)
Based on national averages, the median cost for shipping a vehicle is around $700 with short trips on open carriers costing $280 to $300 and cross-country in an enclosed carrier costing approximately $2,000 or more.
What is the cheapest cross-country vehicle transport method?
There are a number of options to consider when choosing a transport method that will fit your budget. Naturally, the most popular option is to ship your vehicle via auto transport. In most cases, the cheapest method for shipping a vehicle is open trailer, terminal-to-terminal transport. With this method, the transport company may have a network of terminals or depots where vehicles are delivered or picked up.
With terminal-to-terminal transport, the client is responsible for getting their vehicle to the shipping terminal and picking it up at the destination terminal. Although this is the cheapest way to ship a vehicle cross-country, it is not always the most convenient, especially if you live a long distance from either one. In most cases, these terminals are found in key metropolitan areas and larger cities.
Your best option is to ship your vehicle with Cross Country Car Shipping as we are vehicle transport industry experts. Open trailer transport will be you most economical option whereas enclosed trailer transport will be the costliest. The chart below will give you a better idea about shipping costs based on distance and transport method:
| | | | |
| --- | --- | --- | --- |
| Distance | Average cost | Enclosed transport | Open transport |
| 100 miles | $500 | $650 | $350 |
| 500 miles | $750 | $900 | $600 |
| 1,000 miles | $1,150 | $1,400 | $900 |
| 3,000 miles | $1,500 | Up to $2,000 | $1,200 |
Keep in mind that these costs are based on national averages and your price will vary. Call us for a free no obligation quote today. For more information, contact Cross Country Car Shipping today.