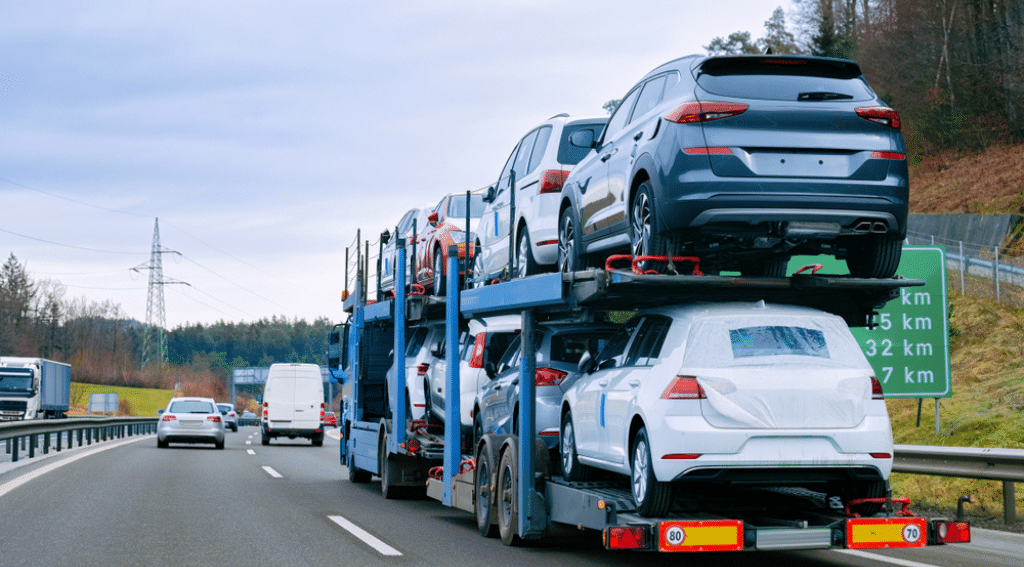 Get Your Convenient Florida Auto Shipping Services
Florida, a dynamic and diverse state renowned for its urban centers and breathtaking landscapes, captures the interest of many individuals and businesses seeking dependable auto transport solutions. Whether you're moving to or from Florida, purchasing a vehicle from a distant seller, or requiring heavy machinery transport, securing a reputable auto transport service is crucial for a seamless and hassle-free process.
Amidst the numerous car shipping companies operating within the state, selecting the right one can prove to be a daunting task. Elements such as safety, dependability, flexibility, and pricing all contribute significantly to making an educated choice. Fortunately, Florida boasts a range of well-established and reliable auto transport service providers, each offering distinct qualities to accommodate a variety of transportation needs.
In this article, we will examine the top-rated auto transport services in Florida, showcasing their exceptional attributes, specialized offerings, and steadfast dedication to customer contentment. Whether your requirement is transporting a regular car, a luxury vehicle, or heavy machinery, these trustworthy companies ensure the secure and efficient conveyance of your vehicle to its designated destination.
Auto Transport Services in Florida
For your car and freight transportation requirements in Florida, Cross Country Car Shipping presents an optimal solution. Our devoted team located in Florida takes great pride in providing outstanding services across the state. Count on us for a seamless, safe, and trustworthy transportation encounter, fostering assurance in numerous contented customers in the region. The voyage for your vehicle begins right here and now.
Get the Best Shipping Services From Our Company
Drawing upon a wealth of industry knowledge, Cross Country Car Shipping is devoted to providing outstanding car shipping services in Florida. Our team consists of adept experts well-versed in the nuances of secure and effective vehicle and freight transportation. Renowned as a leading service provider in the area, we uphold an unyielding commitment to ensuring customer contentment and service excellence. You can rely on us to handle your transportation needs with the utmost precision and competence.
Our Services
Cross Country Car Shipping in Florida is proud to offer a wide array of services customized to fulfill a diverse range of transportation needs:
Car Shipping in Florida
Rely on our comprehensive vehicle transportation services in Florida to ensure your car arrives punctually and seamlessly at its intended destination. Utilizing our extensive expertise and robust logistical network, we skillfully navigate transportation routes throughout the state. Irrespective of whether you possess compact vehicles or SUVs, we cater to diverse vehicle types, offering convenient door-to-door service that ensures your car maintains its flawless condition from pickup to drop-off.
Need Enclosed Trailers in Florida?
To ensure the highest level of safety during travel, we offer dependable enclosed transport services in Florida, meticulously designed to shield your vehicle from external elements. Perfect for safeguarding cherished or classic cars, our fleet of well-maintained enclosed carriers delivers superior protection against adverse weather, debris, and potential risks. With careful and consistent attention, we treat each vehicle with the utmost care, ensuring its safe and impeccable arrival at the designated destination.
RV Shipping in Florida
When it comes to your RV transportation requirements in Florida, our team is completely prepared to handle the complexities of moving these sizable vehicles. Whether you're dealing with compact travel trailers or larger motorhomes, we have the expertise and specialized tools necessary to ensure their safe transport. Recognizing the distinctive challenges associated with RV shipping, we are well-equipped to tackle them with the highest level of proficiency, offering a smooth and secure transport journey.
Boat Shipping From/To Florida
With our specialized boat transportation services in Florida, you can have confidence in the expert and efficient transport of your watercraft. Whether you're overseeing a personal watercraft or a larger yacht, we treat every boat with meticulous attention and skill. Our comprehensive insurance coverage further enhances your peace of mind, positioning us as the reliable choice for the secure transportation of your boat to its desired location.
Freight Transportation in Florida
Customized to cater to the distinct requirements of customers in Florida, our freight shipping services offer a superb answer for individuals or businesses seeking to transport bulky, weighty, or cumbersome items. Whether you're handling palletized goods, construction supplies, or industrial cargo, we have the expertise and capability to handle a diverse range of load types. Rely on us to deliver efficient and tailored solutions, guaranteeing the seamless and reliable transportation of your freight to its designated endpoint.
Choose Us For International Car Shipping
Contemplating an international relocation from Florida? Let us assist in facilitating a smooth vehicle transition through our international auto transport services. We expertly manage all facets of the transport process, from navigating customs documentation to orchestrating overseas delivery arrangements. Our aim is to simplify the international shipping process, ensuring a hassle-free experience for all our esteemed clients.
Heavy Equipment Hauling in Florida
Prioritizing robust safety measures, we adeptly manage the transport of significant machinery and equipment in Florida, ensuring a secure and seamless journey. Our expertise spans various industries, including construction, agriculture, and industrial machinery, ensuring the safe transportation of diverse items. Our dedicated carriers and seasoned professionals work diligently to guarantee the timely and protected delivery of your heavy equipment to its designated destination.
Contact Auto Transport Specialty today for reliable vehicle shipping services in Florida and a comprehensive range of transportation solutions. Count on our meticulous care and effectiveness to handle all your transportation needs.
Things to consider before moving your car from Florida
Moving your car from Florida, a state known for its scenic beauty and vibrant cities, requires thoughtful planning and consideration. Whether you're relocating permanently, temporarily, or purchasing a vehicle, here are important factors to keep in mind before moving your car from the Sunshine State:
Choose the Right Transport Option: Decide whether you'll drive the car yourself, hire a Florida auto transport company, or use a combination of both. Each option comes with its own pros and cons.
Vehicle Inspection: Before moving, thoroughly inspect your car's exterior and interior. Document any existing damage with photographs. This ensures you can identify any new damage that might occur during transport.
Clean the Car: Give your car a thorough cleaning before transport. A clean car makes it easier to spot any new damage upon delivery.
Choose the Right Season: Consider the time of year for your move. Certain seasons might offer better weather conditions and more favorable road conditions for transport.
Check Your Car Insurance: Review your car insurance policy to understand what coverage you have during transport. Some transport companies also provide insurance coverage, so be clear on the details.
Transportation Method: Decide between open transport (less expensive, more exposed to elements) and enclosed car shipping (added protection, higher cost) based on your budget and vehicle's value.
Research Transport Companies: If you decide to use a Florida shipping company, research and choose a reputable one. Read reviews, check their insurance coverage, and compare quotes.
Plan for Delivery: Understand the delivery process. Will the company deliver the car to your doorstep or to a terminal? Clarify the details to avoid surprises.
Remove Personal Items: Remove personal belongings from the car before transport. Transport companies usually advise against leaving personal items in the vehicle.
Budget Considerations: Factor in the cost of transportation into your overall moving budget. Consider not only the transportation fees but also any potential expenses related to temporary transportation at your destination.
Documentation and Keys: Ensure you have all necessary documentation and keys ready for the transport company. This includes your driver's license, car registration, and any keys required to access the car.
Communication: Maintain clear communication with the transport company. Provide accurate contact information and stay in touch throughout the transport process.
By considering these factors, you can ensure a smoother process when moving your car from Florida. Whether you're relocating for work, personal reasons, or purchasing a vehicle from out of state, being well-prepared ensures that your car's journey is safe, efficient, and stress-free. Whether you're driving the car yourself or entrusting it to a transport company, prioritizing careful planning and attention to detail leads to a successful car transportation experience.
Florida Car Shipping Companies Near Me
When you're seeking reliable car shipping solutions in the vibrant state of Florida, it's essential to find Florida car shipping services near you that offer both quality and convenience. Whether you're moving, purchasing a vehicle, or relocating for work, partnering with the right car shipping company can make all the difference. Here's how you choose a reliable and trustworthy shipping company
Florida's extensive coastline and bustling cities create a high demand for car shipping services. Finding car shipping companies near you allows for streamlined coordination and potentially faster services.
Local car shipping companies often have a deep understanding of Florida's roads, traffic patterns, and weather conditions. This familiarity can result in smoother logistics and better service delivery.
Before selecting a car shipping company near you, conduct thorough research. Check their reputation, read customer reviews, and inquire about their insurance coverage and experience with different vehicle types.
Engaging with a nearby car shipping company provides advantages such as personalized service, accessible communication, and often the option for in-person consultations. This local touch can enhance your overall car shipping experience.
When selecting among Florida's reliable car shipping services near you, prioritize reliability, professionalism, and a commitment to vehicle safety. Choosing the right partner ensures that your car's journey – whether to or from Florida – is handled with care, efficiency, and the highest level of service quality.
Tips For Using Florida Car Transport Companies
Utilizing Florida auto transport companies requires careful planning and consideration to ensure your vehicle's journey is seamless and stress-free. Whether you're relocating, buying a car, or need to move a vehicle for any reason, these tips can help you navigate the process effectively:
Research and Compare: Conduct thorough research on auto shipping companies in Florida. Compare services, read reviews, and evaluate their track record to make an informed choice.
Book in Advance: Schedule your car transport well ahead of your desired pick-up date. This helps secure availability and ensures proper planning.
Vehicle Preparation: Clean your vehicle thoroughly and document its condition with photos before transport. Remove personal items to prevent potential damage during transit. This blog will give you a complete idea on preparing your vehicle for transportation.
Insurance Verification: Confirm the insurance coverage provided by the car transport company. Understand the extent of coverage and any deductibles.
Clear Communication: Maintain open communication with the company. Discuss pick-up and delivery details, and share specific requirements or concerns.
Delivery Estimates: Request estimated delivery timeframes for your route. Reliable companies can provide approximate windows for when your vehicle will reach its destination.
Inspect Upon Arrival: When your vehicle arrives, inspect it carefully for any new damage before signing off on the delivery. Document any issues.
Review Contracts: Thoroughly review the contract and terms before signing. Understand any cancellation policies and potential fees.
Payment Process: Understand the payment process and what's included in the quoted price. Ensure you have a clear understanding of the financial aspects.
Customer Feedback: After the transport is complete, consider leaving feedback about your experience. This helps others make informed decisions and encourages companies to maintain high standards.
By following these tips, you can make the most of Florida car transport companies' services, ensuring a successful and worry-free experience for you and your vehicle. Partnering with a reputable and experienced company that prioritizes professionalism and safety guarantees that your vehicle will be in capable hands throughout its journey.
How much does auto transportation to/from Florida cost?
The cost of auto transportation to/from Florida can vary based on several factors, making it essential to understand the variables that influence pricing. Factors include distance, vehicle type, transport method, seasonal demand, and current market conditions.
For shorter distances within Florida, the cost might be more affordable compared to long-distance or cross-country transport. The type of vehicle being transported also plays a role – larger vehicles or specialized ones might incur higher costs.
The choice between open transport (more economical) and enclosed transport (provides additional protection) affects pricing. Additionally, demand can fluctuate based on the time of year, with peak seasons potentially resulting in higher prices.
To get an accurate estimate, it's recommended to request quotes from reputable auto transport companies. These companies consider your specific requirements to provide a tailored quote.
While cost is an important consideration, it's vital to prioritize the reputation, reliability, and safety record of the auto transport company. Striking a balance between affordability and quality ensures that your auto transportation experience to/from Florida is not only cost-effective but also secure and hassle-free. Through this blog, you'll know more about the pricing process of the shipping companies.
Top 10 most popular routes for transporting a car to/from Florida
Florida, with its vibrant cities, stunning beaches, and diverse landscapes, is not only a popular destination for travelers but also a hub for car transportation. Whether you're relocating, purchasing a vehicle, or making a seasonal move, understanding the most popular routes for transporting a car to or from Florida can greatly assist in planning a smooth and efficient journey. Here are the top 10 most sought-after routes:
Florida to New York: The route between Florida and New York is a highly traveled path due to the economic ties and lifestyle connections between these two states. Many people move or ship vehicles between these vibrant locales.
Florida to California: Transporting a car between the East Coast and West Coast is a common choice for those relocating, purchasing vehicles, or simply embarking on cross-country adventures.
Florida to Texas: Florida's proximity to Texas makes this route a frequently chosen one. Economic interactions and relatively short distances contribute to its popularity.
Florida to Georgia: The neighboring state of Georgia is a popular destination for car shipments to and from Florida. The short distance and accessible routes make it an efficient choice.
Florida to Illinois: The route connecting Florida and Illinois is essential for those moving between the Southeast and the Midwest. Urban opportunities and job prospects attract car shipments along this route.
Florida to New Jersey: New Jersey's strategic location near major metropolitan areas like New York City and Philadelphia makes it a favored destination for car transport. Economic connections further boost the demand.
Florida to North Carolina: This route caters to individuals moving along the East Coast. Scenic drives, job opportunities, and coastal attractions contribute to its popularity.
Florida to Pennsylvania: The diverse cities and economic centers in Pennsylvania attract car shipments from Florida. Both residential relocations and commercial needs contribute to the route's popularity.
Florida to Virginia: Virginia's accessibility along the East Coast makes it a popular choice. Its vibrant cities, historical sites, and business opportunities add to its appeal.
Florida to Michigan: Michigan's prominent automotive industry and urban centers, including Detroit, make it a key destination for car shipments. Business, personal, and seasonal moves contribute to the route's demand.
When selecting a car transport company for your journey to or from Florida, it's important to choose one with experience along these popular routes. Their familiarity with the roads, logistics, and potential challenges can greatly enhance the likelihood of a successful and timely delivery. Reputable car transport companies offer peace of mind, knowing that your vehicle will be handled with care and professionalism, no matter the destination.
In conclusion, understanding the most popular routes for transporting a car to or from Florida is essential for a well-informed decision-making process. Whether you're moving for personal or business reasons, purchasing a vehicle out of state, or simply seeking a seasonal change, partnering with an experienced and reputable car transport company ensures your vehicle's safe and efficient journey to its new destination.
Long Distance Auto Transport to/from Florida
Embarking on a long-distance move to or from Florida comes with the challenge of transporting your vehicle. Long-distance auto transport requires careful planning, consideration, and reliance on professional expertise to ensure a seamless and stress-free process.
Florida's unique geographical location as a southeastern hub of the United States makes it a common departure or arrival point for long-distance auto shipments. Whether you're moving for work, personal reasons, or purchasing a vehicle out of state, enlisting the services of experienced auto transport companies can make your transition smoother.
Long-distance auto transport providers navigate intricate logistics, regulations, and roadways to ensure the safe and timely delivery of your vehicle. They offer a range of services and transportation methods, from open carriers for cost efficiency to enclosed carriers for added protection.
Choosing a reputable long-distance auto transport company entails various benefits. These companies have extensive experience, established networks, and a history of successful deliveries. They understand the complexities of long-distance moves and can assist with everything from booking to scheduling, and ensuring your vehicle arrives in pristine condition.
Before selecting a long-distance auto transport provider, research their reputation, read reviews, and verify their insurance coverage. Reputable companies prioritize safety, communication, and transparency, offering peace of mind during your vehicle's journey.
While a long-distance move can be demanding, partnering with professionals in the auto transport industry can alleviate the stress associated with vehicle transportation.
Entrust your vehicle to experienced hands, ensuring that it arrives at its destination safely, efficiently, and in the same condition as when it was entrusted to the transport company.
International Auto Transport from/to Florida
Embarking on international auto transport to or from Florida involves intricate logistics, regulations, and considerations that require professional expertise to ensure a seamless process. Florida's strategic location as a gateway to both the Atlantic Ocean and the Gulf of Mexico positions it as an ideal departure or arrival point for global vehicle transportation.
International auto transport providers offer comprehensive solutions to navigate the complexities of cross-border and overseas shipments. They are well-versed in customs procedures, documentation requirements, and shipping regulations of various countries.
When transporting a vehicle internationally from or to Florida, multiple shipping methods are available. Container shipping provides secure protection from external elements, while roll-on/roll-off services offer a more cost-effective option.
Reputable international auto transport companies prioritize safety and transparency. They provide insurance coverage, clear communication, and accurate delivery estimates to ensure peace of mind throughout the process.
Selecting an experienced international auto transport company involves researching their track record, reading customer reviews, and verifying their compliance with international shipping regulations. Choosing the right partner can make the difference between a smooth global transition and a stressful experience.
By entrusting your vehicle to professionals who understand the nuances of international auto transport, you can focus on other aspects of your move. Whether you're relocating for work, purchasing a vehicle abroad, or selling your car internationally, relying on experts ensures a successful journey for your vehicle across oceans and continents.
International auto transport from or to Florida becomes a straightforward process when guided by knowledgeable professionals who prioritize the safety and timely delivery of your valuable asset.
Cheap Car Transportation Options in Florida
When it comes to transporting your vehicle within or from the sunny state of Florida, exploring cheap car transportation options can help you save while ensuring your vehicle's safe and timely journey.
Open-air Transport: Opting for open-air transport involves transporting your vehicle on an open trailer. While it might expose your car to weather elements, it's a cost-effective choice for short to medium distances.
Terminal-to-Terminal Service: Choosing terminal-to-terminal service instead of door-to-door can offer cost savings. You drop off and pick up your vehicle at specified terminals, reducing transportation to your doorstep.
Multiple Vehicle Transport: If you have more than one vehicle to transport, many companies offer discounts for shipping multiple cars together.
Seasonal Discounts: Keep an eye out for seasonal promotions or off-peak periods when transportation rates might be lower.
Comparing Quotes: Request quotes from various reputable car transport companies. Comparing prices and services helps you find an affordable and reliable option.
While seeking affordable options, ensure the car transport companies you consider have a history of safe and reliable service. Quality should never be compromised for cost. Choose companies that prioritize professionalism, transparency, and vehicle safety.
When selecting a cheap car transportation option in Florida, it's vital to strike a balance between affordability and quality. By doing so, you can ensure that your vehicle's journey remains cost-effective without sacrificing the safety and integrity of the transportation process.
Reliable car transport companies offer budget-friendly options that align with your needs while providing the peace of mind that comes with a successful and secure transportation experience.
Instant Car Shipping Quote
In the age of digital convenience, obtaining an instant car shipping quote has become an integral part of planning vehicle transportation. Reputable car shipping companies offer online tools that allow you to receive a quote within minutes, saving you time and effort. You can get an instant quote from us Here.
These online calculators typically require basic information such as pick-up and delivery locations, vehicle make and model, and transport preferences. With these details, you can swiftly generate a preliminary estimate of your car shipping costs.
While an instant car shipping quote provides a quick overview of expenses, it's essential to engage in further communication with the car shipping company. Factors like vehicle condition, specific routes, and any additional services can influence the final pricing.
The instant quote serves as a valuable starting point for budgeting and comparison shopping. It empowers you to make informed decisions, plan your finances effectively, and select a car shipping company that aligns with your needs and budget.
However, while cost is a significant aspect, remember to prioritize quality and reliability. Look for car shipping companies with a strong reputation, positive customer reviews, and a history of safe deliveries.
By leveraging the convenience of an instant car shipping quote and conducting thorough research, you can set the stage for a successful and stress-free vehicle transportation experience, ensuring transparency and confidence every step of the way.
FAQs
How long does vehicle transport to/from Florida take?
The duration of vehicle transport to/from Florida varies depending on several factors. Distance, route, weather conditions, and the specific circumstances of the transport all play a role in determining the timeline. Generally, shorter distances within the state may result in quicker transport times compared to cross-country journeys.
Reputable car transport companies typically provide estimated delivery timeframes during the booking process. These estimates take into account the factors mentioned above. While unexpected delays can occasionally occur due to factors like weather or traffic, experienced transport companies aim to provide accurate and timely deliveries.
It's essential to communicate directly with your chosen car transport company to get a more accurate understanding of the expected duration for your specific route and circumstances. Open and clear communication with the company helps ensure that you're well-informed about your vehicle's progress and anticipated arrival.
By partnering with a reliable car transport company, you can expect your vehicle's transport to/from Florida to be managed efficiently and with attention to detail, resulting in a smoother and more predictable journey.
Can Real-Time Tracking be Done while Shipping?
Yes, real-time tracking can be implemented during the shipping process. Many reputable car transport companies offer real-time tracking services to provide customers with accurate updates on their vehicle's location and progress. This technology allows you to monitor your vehicle's journey in real time through GPS-based tracking systems.
When choosing a car transport company, inquire about their tracking capabilities. If they offer real-time tracking, you'll receive notifications, updates, and even access to a tracking portal that shows your vehicle's current location, estimated arrival time, and other relevant information.
Real-time tracking enhances transparency, provides peace of mind, and helps you stay informed about your vehicle's status throughout its transportation journey. It's a valuable feature that many customers find reassuring, especially for long-distance or cross-country transport.