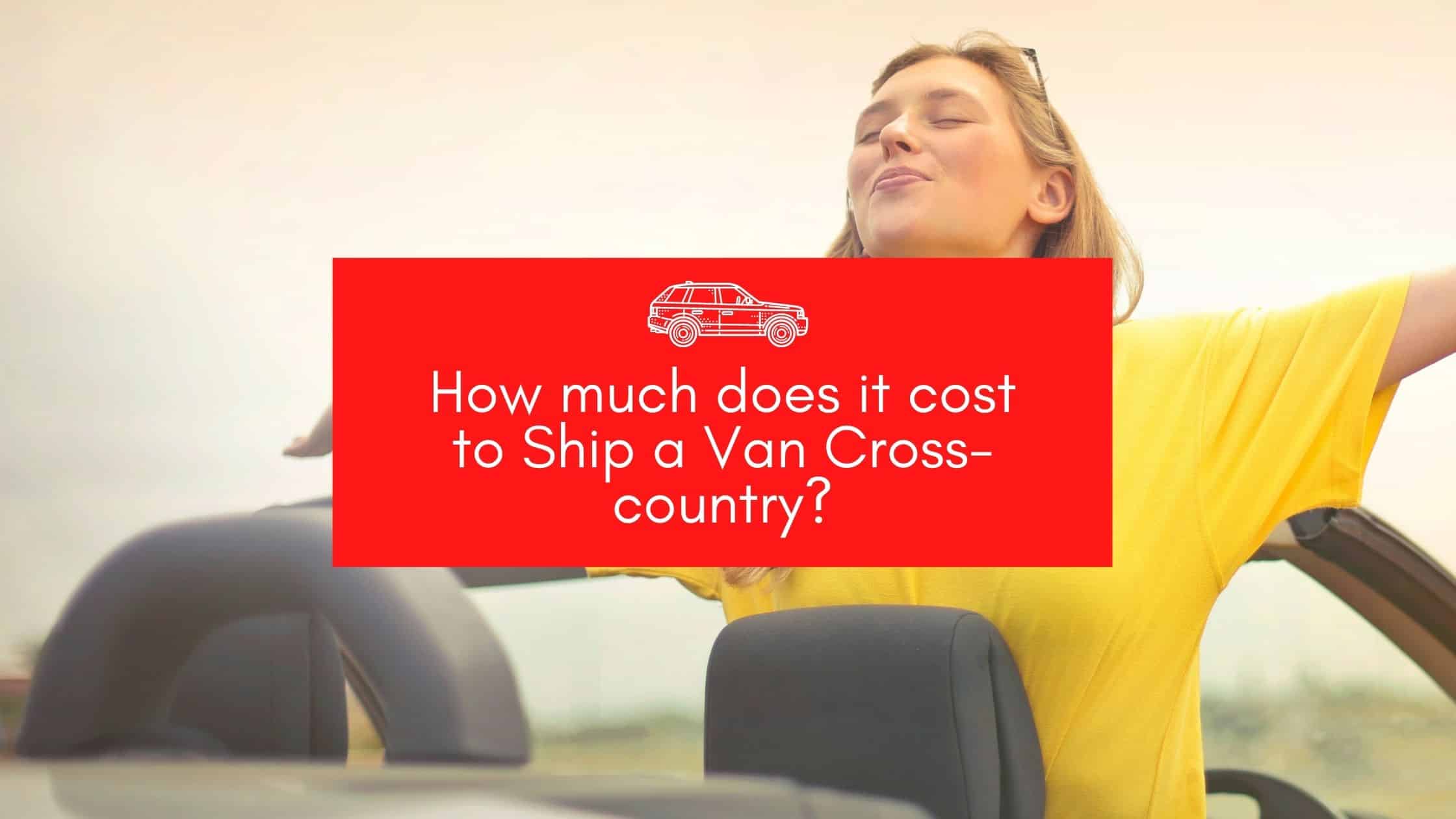 How much does it cost to Ship a Van Cross-country?
Your pending relocation across the country has you excited and looking forward to the move. However, it's also a stressful time for you and your family because you're thinking about so many things at once. Along with the added planning and preparation that's involved with a move of this magnitude, you have dozens of other concerns. Just when you think you've got it all figured out, there's one thing you inadvertently forgot.
If the whole family is traveling together in the same vehicle, how do you get your other vehicle – which happens to be the soccer mom's van – to your new location? At Cross Country Car Shipping, we've got the transport solutions that will accommodate your needs where that second vehicle is concerned. For over 30 years, we've helped clients just like you who have this same dilemma.
How do you move a van cross-country?
The first decision you'll be making about that second vehicle is whether you and your spouse should drive the vehicles separately or contact an auto transport company to handle the task. When you consider that most families prefer traveling together when moving long-distance, that should be an easy decision for you to make. If you're going to have one vehicle shipped to your new location, then you have a few other options to consider. The following will give you a better idea:
Door-to-door transport – this is considered the most convenient auto transport method because you can select specific pick-up and delivery addresses. With door-to-door transport, the driver picks up and delivers your van to the address you've specified or as close to it as is legally and safely possible.
Enclosed transport – for those individuals who want to ensure the utmost protection and safety of their vehicle, enclosed transport is the best shipping option that Cross Country Car Shipping offers. Enclosed carriers are capable of carrying up to 7 vehicles at a time.
Open transport – as the most common shipping method used in the auto transport industry today, open transport is also the quickest and most cost-effective method. The downside is that this shipping method offers the least (if any) amount of protection and security for your vehicle.
So if you have a long-distance relocation pending and might not have the time to drive both vehicles, choosing our auto transport specialists to get your van to your new home makes the most sense and provides the greatest value for the money invested.
How much will it cost to ship your van across state lines or cross-country?
There are a number of factors that will influence the cost of shipping your vehicle cross-country all of which are taken into consideration when a Cross Country Car Shipping representative is preparing your estimate. In most cases, you can expect to pay anywhere from $600 to $1,000 when shipping a standard vehicle across the US. However, shipping a larger vehicle such as a pick-up truck, SUV, or van will usually cost between $800 and $1,200 for the same distance.
When shipping your van with Cross Country Car Shipping, we consider the following 5 factors when preparing a transport cost estimate:
condition, size, type, and weight of the vehicle
distance from pick-up to delivery locations
extra services required such as expedited shipping, extra insurance coverage, etc.
shipping method chosen (enclosed or open transport)
time of year that you need to the vehicle shipped
So how does the time of year affect the price of shipping your van?
Believe it or not, there is a peak season in the auto transport industry, namely from the middle of May until Labor Day. Simply stated, the season chosen can influence the cost to ship your vehicle based on road and weather conditions. In winter, you have ice and snow to contend with as well as fewer hours of daylight. This can cause shipment delays.
Shipping in the spring is best because rates are still lower until the end of the month. Summertime is the costliest because of higher demand. In fall, fewer people are shipping their vehicles and costs begin to drop. However, rates may begin to increase in September as some college students are shipping their vehicles to the college they're attending. In October and November, the rates will drop again.
We understand that you are apprehensive about shipping your vehicle cross country but we want to assure you that we excel at that and have transported innumerable vehicles over the years. Our crew is experienced and goes that extra mile to ensure your satisfaction. Call us today to get a FREE, no obligation quote on the impending shipment.
To learn more about shipping your van cross-country, contact Cross Country Car Shipping today by clicking here.